The Langham Huntington, Pasadena, a California-based landmark hotel, added two new leaders to its sales and marketing team.
Bringing award-winning hospitality backgrounds to the hotel are Kathy Van Vechten as director of marketing and sales and J. Parker Miller as senior group sales manager.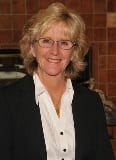 "Kathy Van Vechten and Parker Miller are outstanding new additions to the sales team," said Steven Parker, managing director, The Langham Huntington, Pasadena. "Their hospitality expertise and experience will be tremendous assets for our property, especially as we celebrate our 100th anniversary with a full roster of special packages, festivities and events for2014."
In her role as director of marketing and sales for The Langham Huntington, Pasadena, Van Vechten will lead all sales, marketing and communications efforts, focusing not only on its group and events offerings, but also on leisure and business travel, travel industry sales, wedding marketing and the property's food and beverage and spa offerings.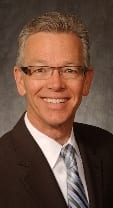 Van Vechten came from Omni Hotels & Resorts, where she served as task force director of sales and marketing. She also worked at KSL Capital Partners as director of marketing, special projects. Bringing more than 25 years of senior-level hospitality experience with a focus on the opening, positioning and marketing of iconic luxury resorts in the western states, Van Vechten has led the opening marketing teams of Terranea Resort in Palos Verdes, Calif., and multiple Four Seasons hotels and resorts both in Hawaii and Nevada. She has also served as vice president of sales and marketing for Hilton Carlsbad Oceanfront Resort & Spa in San Diego County.
In his new role, Miller will target the West Coast and specialize in entertainment. Miller joins the hotel as senior group sales manager, bringing an in-depth background in California luxury hospitality. He previously held sales management positions at the Hotel Nikko and the Sir Francis Drake Hotel, both in San Francisco.
Additionally, Miller served as a sales leader for Southern California's Laguna Cliffs Resort & Spa in Dana Point, The Island Hotel in Newport Beach, the Balboa Bay Resort in Newport Beach, and The Surf & Sand Resort in Laguna Beach.