A former owner of Studio Stitchers, a textile provider that was acquired by Moss Inc. in 2001, passed away at home on Jan. 26.
With her family surrounding her, Jennifer Elliott, 73, peacefully succumbed to a six-year throat cancer battle.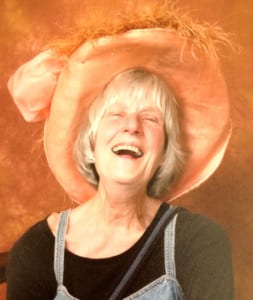 Known in the tradeshow industry for her work at what later became Studio Stitchers / Exhibit Architecture, Elliott left the company in 1988 to pursue a Master of Divinity from University of Chicago Divinity School. Ownership duties were then transferred to her son Aaron Helfman. Joining the company in 1994 was Elliott's youngest son Anthony Helfman, who now works for Moss Inc. as vice president of rentals and installation services.
Elliott had extensive experience with textiles. She engaged in weaving, spinning or creating everything from wedding gowns to banners as well as stuffed animals and puppets. Elliott also managed the wardrobe for "Uncle Buck," a movie starring John Candy.
Later in life, Elliott owned The Folk Art Emporium, a small quilting and textile shop in Menomonie, Wis., where she sold creations made by her wide circle of friends. She also served her local communities as a minister.
Born in Chicago on July 8, 1940, Elliott was the first child of Lowell E. Haas and Leah Sue Trites. In 1960, she married Donald Helfman, and the couple had four sons — Aaron, Michael, Neal and Anthony.
She is survived by her sons, seven grandchildren, and siblings — Linda; Brian; Emily; and Timothy — as well as nieces, nephews, other relatives and friends.
Elliott was preceded in death by her parents and a sister, Andrea.
A memorial service was held in Elliott's honor on Feb. 1 in Prairie Farm, Wis.