Effective July 1, the executive committee of the board of the Philadelphia Convention & Visitors Bureau (PHLCVB) announced the position of executive vice president of the official tourist promotion agency for Philadelphia globally.
Mentored by PHLCVB President and CEO Jack Ferguson since she began in Sept. 2010, Julie Coker Graham will expand her responsibilities, including oversight of all the organization's departments and operational duties. Part of a succession plan, Ferguson is expected to retire in Jan. 2016.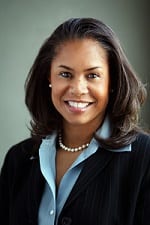 "Since Julie joined our team four years ago, she has proven to be an excellent leader, who is trusted and respected in the hospitality industry and in the Philadelphia community in general," said Nick DeBenedictis, Chairman, PHLCVB. "She always puts the customer first and has fostered important relationships with the hotel and hospitality community, Pennsylvania Convention Center, Independence Visitor Center, Visit Philadelphia and the many members and stakeholders that we interact with daily to sell and market Philadelphia around the globe."
With the positive changes underway at the Pennsylvania Convention Center under new management by SMG, Coker Graham will continue in her current role heading the PHLCVB's sales and services efforts. Most recently, she and her team helped secure two citywide business pieces for the center and Philadelphia. She is part of the bid team for the 2016 Democratic National Convention and also serves on the Philadelphia Hospitality and Tourism Task Force.
"The PHLCVB is known as the best team in the industry," said Coker Graham. "I'm excited to play an even greater role in the organization to help maximize our city's opportunities to attract conventions, meetings, group tours and overseas visitors to the city."
Since Sept. 2010, Coker Graham has overseen a staff of 25 convention sales and services professionals at responsible for selling the expanded Pennsylvania Convention Center and Philadelphia's hotel package to customers across the country.
"Julie is a well-respected leader and collaborator in the community, and our leadership and members are extremely supportive of this decision. She has clearly proven that she always has our customer's and Philadelphia's best interests in mind," said Greg Stafford, president, Greater Philadelphia Hotel Association.