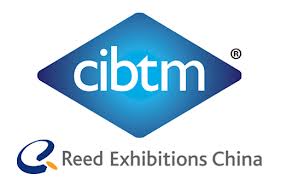 Reed Exhibitions Greater China is expanding its scholarship program for young Chinese talents who study event management to include more universities across China. The firm will partner with the National Society of Event Management Educators (NSEME), which has members from 50 universities across China.


"With our joint-effort, the scholarship students are able to take part in a variety of trainings and create networks that benefit their career and personal development," said Professor Liu Dake, chairman, NSEME. "We appreciate Reed's commitment to this project."
Reed Exhibitions Greater China initially launched the scholarship program with Beijing International Studies University (BISU) in 2007. The aim of this scholarship is to motivate students and cultivate their commitments to the industry while providing a bridge to link their future careers. The awarded students not only will receive financial assistance and job training during their studies but also will have an opportunity to work with the company after their graduation.
"We will continue to play our part in building greater resources for exhibition industry in China. BISU is an excellent partner who helps us nurture and develop young talents," said Preecha S. Chen, president, Reed Exhibitions Greater China. "I am proud that we are able to bring this program to the next level and offer to the outstanding students across China. At Reed, we are committed to our industrial and social responsibilities and welcoming these talents to work with us."
Reed Exhibitions Greater China is a subsidiary of Reed Exhibitions and is comprised of eight member companies: Reed Exhibitions China, Reed Sinopharm, Reed Huabo, Reed Huaqun, Reed Exhibitions (Shanghai), Reed Guanghe, Reed Huabai and Reed Hongda. Reed Exhibitions Greater China's 54 trade events serve 11 of the country's fastest growing specialized sectors.