Reed Exhibitions Greater China (RXGC), a show organizer, named the successor to its present leader.
Current President Nat Wong will be succeeded by Hu Wei on April 16. Hu will come on board on March 16 to understudy Nat and be orientated to the business.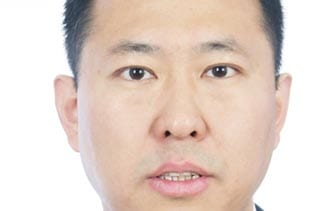 "We owe a lot to Nat for his contributions. Over this period of time, he has been instrumental in growing the business, and we have seen RXGC scaling greater heights with expansion into new markets through acquisitions and launches of which I am fully appreciative and proud of," said Paul Beh, regional president, Reed Exhibitions Asia-Pacific.
Describing his tenure in RXGC, Nat stated, "My time at Reed has been an exciting time with many proud moments and achievement with a wonderful team. The company has experienced great developments now spanning nine outstanding member companies and 12 specialized industry sectors with 58 premier events to date planned for this year across the Greater China region.
Hu Wei is a Tianjin native. His career has spanned over nearly 20 years in China and U.S., where he received both his M.A. and MBA. His career achievements include a 10-year stint at Best Buy rising to the rank of director of international merchandising. Hu additionally spent four years at Ace Hardware Corporation, initially as the director of global merchandising in Chicago, and ultimately as the general manager for Asia, where his responsibilities included managing P&L, overseeing operations in China, Israel, Indonesia, the Philippines and Malaysia, and supporting sales in North Africa, Latin America, the Middle East and the Caribbean.
As the new leader of RXGC, Hu and his team face an exciting year ahead with a number of major launches. This includes The Health Industry Summit (tHIS), one of the world's largest integrated health industry events with member company Reed Sinopharm. Additionally, this includes a debut into the broadcasting, TV, music and entertainment industry with the launch of Shanghai Comic Convention by partnering with sister U.S. division, ReedPOP, the largest producer of pop culture events in the world. Hu will continue to steer his team's growth by continuing Reed's ongoing expansion in China and working to generate even greater results for clients, in addition to supporting the company's ongoing investment in its workforce.