ReedPop—one of the world's leading producers of pop culture events—announced that they will be retiring BookExpo, BookCon, and UnBound, effective immediately.
Earlier this year, ReedPop was forced to make the decision to cancel the in-person BookExpo, BookCon and UnBound 2020 events, pivoting to BookExpo Online and BookConline bringing the industry together virtually for a global celebration of books. With continued uncertainty surrounding in-person events at this time, the team has concluded that the best way forward is to retire the current iteration of events as they explore new ways to meet the community's needs through a fusion of in-person and virtual events that will reach larger audiences than they ever could before. The ReedPop team is actively engaging in conversations with publishers, booksellers and other partners, and with their feedback and ideas they will together agree how to best rebuild the events in the future.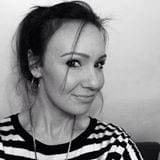 Reed Event Director Jennifer Martin (pictured left) explains, "While we missed not seeing old friends and colleagues in person this year, we believe that canceling our in-person BookExpo, BookCon, and UnBound 2020 events was the correct decision to make. BookExpo Online and BookConline brought us together virtually to celebrate our love of books and remind us that there are other, new ways to gather to support the stories and community we hold dear. The pandemic arrived at a time in the life cycle of BookExpo and BookCon where we were already examining the restructure of our events to best meet our community's needs. This has led us to make the difficult decision to retire the events in their current formats, as we take the necessary time to evaluate the best way to move forward and rebuild our events that will better serve the industry and reach more people than we were able to before. We remain committed to serving the book community and look forward to sharing more information in the future."
BookCon fans can continue to chat with other readers and celebrate storytelling in the BookCon Facebook group and can look forward to more book related content in upcoming virtual Metaverse events.
This news follows the announcement that ReedPop has shifted Emerald City Comic Con (ECCC) and Chicago Comic & Entertainment Expo (C2E2) from their typical spring timeframe to December 2021. In their stead, ReedPop will kick off next year's con season with a spring Metaverse, followed by virtual events set for the summer, to offers fans a year round celebration of all things pop culture and the ultimate comic con experience from anywhere in the world.
ReedPop is a boutique group within Reed Exhibitions—one of the world's leading events organizers. Launched in 2006, the group has become the number one producer of pop culture events across the globe as well as a full service digital content provider and media company. Delivering once-in-a-lifetime fan experiences curated specifically for localized audiences, ReedPop currently features events in North America, Europe, Asia and Africa, including: New York Comic Con (NYCC), Chicago Comic & Entertainment Expo (C2E2), PAX West, East, South, and Unplugged, Emerald City Comic Con (ECCC), Star Wars Celebration, MCM Comic Con, Eurogamer Expo (EGX), Comic Con Paris, Comic Con Seoul, Comic Con Africa, Minecraft Festival, ComplexCon, POPSUGAR Play/Ground, Salon du Chocolat NY and more. In addition to organizing and managing events, ReedPop also runs and operates the Gamer Network and its portfolio of leading gaming websites including Eurogamer, Rock Paper Shotgun and GamesIndustry.Biz. The staff at ReedPop are a fan-based, globally-focused group of professionals who are uniquely qualified to build and serve the communities with whom they share a common passion. For more info, visit www.reedpop.com