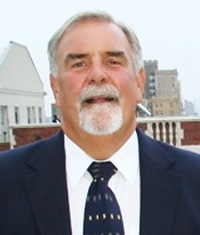 Labor management company Renaissance Management, Inc recently announced the addition of Bruce Cantwell to its sales team.
Cantwell has 27 years of experience as a sales person on the labor management side of the tradeshow industry, and he brings to the company a wealth of knowledge and experience. An industry professional, who has worked across all segments of the service sector as well as in every major convention market in North America, Cantwell will be invaluable in his new role with Renaissance.


Cantwell is a current board member of the Exhibitor Appointed Contractor Association (EACA), and will assume his one-year role as the associations President this summer at the annual meeting.  He is a supporter of all industry associations, and has attended many major meetings throughout his tenure, including the annual Exhibit Designers and Producers Association, Healthcare Convention and Exhibitors Association and Trade Show Exhibitors Association events.
Cantwell will work from the company's national sales office in Turnersville, NJ and will be responsible for the development of relationships with global accounts. He can be reached at (856) 401-1661, ext. 13. For additional information on Renaissance, visit the Web site at www.renmgmt.com.