California's Capital City offers expanded, state-of-the-art indoor and outdoor meeting spaces, designed specifically for current challenges & a post-pandemic world
As California looks ahead to welcoming the return of conventions, Visit Sacramento will offer planners the ideal West Coast location with the early 2021 opening of Sacramento's new SAFE Credit Union Convention Center. This fully renovated, expanded and re-imagined space will feature new, flexible indoor and outdoor space that is perfect for the changing needs of meetings professionals.
Take Your Convention Someplace New
Set to open in just a few months, Sacramento's SAFE Credit Union Convention Center is ideally situated in the city's bustling downtown. Highlights will include:
240,000 square feet of programmable space
160,000-square-foot contiguous exhibit hall
80,000 square feet of meeting space
37 breakouts
22,000 square feet of outdoor space (including new, programmable activities plaza)
A refreshed and modern design with an abundance of natural light from the California weather
You can see a virtual tour of the new building here.
"The Visit Sacramento team has been in a unique position during the COVID-19 pandemic," says Visit Sacramento President & CEO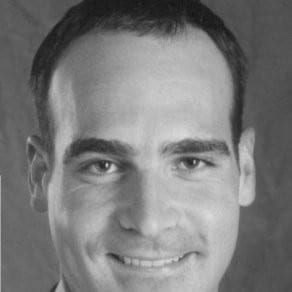 Mike Testa (pictured left). "Our convention center was under construction throughout 2020—rather than just being closed, like so many others have experienced. This timing has given our team the ability to collaborate with the architects and explore how to best utilize the new flexible space and outdoor options to fit the evolving needs of our planners in this new reality. This means that from the moment conventions can return in California, Sacramento will have the space—and the solutions—to meet this important moment."
Keeping Guests Safe
Visit Sacramento is already working with the City and statewide experts to ensure that when the time is right for conventions to begin again in California, Sacramento will offer a safe and flexible location for both planners and delegates alike. The SAFE Credit Union Convention Center is already GBAC Certified, and its staff—together with Visit Sacramento—are part of a task force that is conferring with leading health officials to usher in the safe return of meetings and conventions in the state.
More New Development
Beyond the convention center, Sacramento's convention hotels like the Hyatt Regency Sacramento have recently undergone renovation, and the city is set to see several new hotel properties join the market in 2021. The Fort Sutter Hotel in the thriving Midtown district, as well as the new Hyatt Centric City Center hotel next door to the Golden 1 Center arena, are slated to open in just a few months.
Visit Sacramento works to improve the quality of life for locals by driving visitor spending that supports our local business community, creates jobs and makes Sacramento a better place to call home. As the premier economic development and services organization for the region's convention and tourism industry, Visit Sacramento develops and executes sales, marketing and customer service programs, along with special events, designed to draw overnight visitors to the city and create market prestige. Brands operating under the Visit Sacramento umbrella include America's Farm-to-Fork Capital, Sacramento Sports Commission, Sacramento365 (a joint partnership with the City of Sacramento's Convention & Cultural Services Department and the Office of Arts & Culture) and Sac Event Crew.  For more info, visit