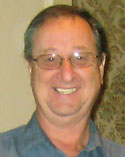 Sho-Link Inc., an installation and dismantle service company, announces the retirement of company CEO Alan Scaccia.

A long-time industry leader, Scaccia is ending a 28-year career in the event industry. He will leave Sho-Link at the end of December. Scott Rudel was named president in July 2012.
"Alan Scaccia's outstanding leadership over the past 17 years has built the Sho-Link organization into the preeminent member-owned show floor installation and dismantle company," said Simon Perutz, chairman, Sho-Link. "We will all miss Alan and wish him all the best. We know that he has left behind an outstanding team that will continue his great work."
Scaccia spent more than 20 years in the tradeshow industry. He began his industry career in 1984 as a carpenter with General Exhibits and Freeman Decorating. In 1987, he became a traveling supervisor for Freeman Decorating.
"Alan is a shining example of what hard work, dedication and loyalty means to a company," said Derek Gentile, president and CEO, EEI Global. "More importantly, he is a shining example of what integrity and empathy means to a man."
Scaccia's successes at Freeman led to his recruitment to Sho-Link, where he started as the firm's Chicago city manager in 1993. He has served in a variety of capacities at Sho-Link, most recently as CEO.
Sho-Link is a national event-services company that specializes in skilled labor.
See related article:
Sho-Link makes four staffing moves