Global meetings and events industry tradeshow organizer, IBTM, part of Reed Travel Exhibitions, has announced new dates for its rescheduled IBTM Asia Pacific, which will now take place June 8-9, 2021, in Singapore, at the Marina Bay Sands Expo and Convention Centre.
The dates have been moved to allow time for travel restrictions to be eased so that as many as possible of the event's international audience can attend in person. The decision was also taken following discussions with international event planners and customers
IBTM Asia Pacific will be designed to meet the requirements of Singapore's Safe Business Events Framework. Developed based on international best practices in consultation with the industry, the SBE Framework is a stringent set of measures which take into account an event attendee's end-to-end journey, with the aim of creating a safe environment for business events.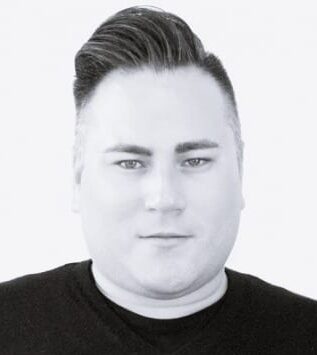 IBTM Asia Pacific Event Manager, Michael Jones (pictured right), says, "We know from conversations with our customers and the wider industry that meeting in person is regarded as being more important than ever as the industry recovers. Therefore, we took the decision to move the dates of the event to ensure that as many as possible of our friends from around the globe can join us in person in Singapore. The team is hard at work planning an exciting itinerary that will ensure customers can benefit from an itinerary that combines high quality one-to-one business meetings with inspiring educational content that will provide the insights and knowledge delegates need to rebuild and recover post pandemic."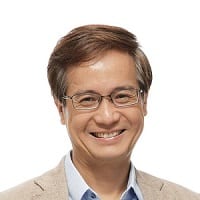 Singapore Tourism Board's Executive Director, Conventions, Meetings & Incentive Travel, Edward Koh (pictured left), says, "In tandem with the rest of the Singapore economy, we are safely and progressively re-opening our borders through various arrangements, and piloting larger scale events. We are delighted that IBTM is hosting its first Asia Pacific edition in Singapore next year—this is a testament to the international MICE industry's confidence in Singapore as a safe, trusted and innovative MICE destination. We look forward to welcoming our delegates to Singapore for IBTM Asia Pacific 2021."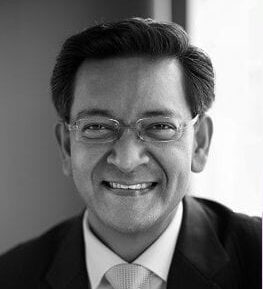 Singapore Association for Convention & Exhibition Organizers & Suppliers President, Aloysius Arlando (pictured right), says, "Through the implementation of the Event Industry Resilience Roadmap, SACEOS supports industry players to embrace opportunities to re-imagine quality event experiences in Singapore. We are delighted to partner IBTM Asia Pacific 2021 with our signature 'Singapore MICE Forum' to deliver rich content and a best-in-class program for the Asia-Pacific region so that the industry can emerge stronger in a post-Covid era."
IBTM Asia Pacific is the leading event for the meetings and events industry in the region, bringing together a high calibre group of international and regional meeting planners and exhibitors for two days of pre-scheduled one-to-one business meetings, education and networking. Already 50 percent of exhibitor space has been sold. The event is under-pinned by IBTM's sophisticated, industry-leading Hosted Buyer program which creates personalized appointment diaries for Hosted Buyers and exhibitors to ensure that delegates only meet people with whom there's a very good chance of doing business.
For more info, or to register interest, visit the new website: ibtmasiapacific.com. For more info on the Singapore's Safe Business Events (SBE) Framework, visit www.stb.gov.sg/content/stb/en/home-pages/advisory-for-MICE.html  For more info on various international Safe Travel Lanes to Singapore, visit https://safetravel.ica.gov.sg/
IBTM, part of Reed Travel Exhibitions is the world's leading showcase for the meetings and events industry (also known as MICE) with a portfolio of five global and regional events providing business solutions on five continents. They include IBTM World, IBTM Africa, IBTM Americas, IBTM China and IBTM Asia Pacific. For more info ,visit www.ibtmevents.com
Reed Exhibitions is a leading global events business. It combines face-to-face with data and digital tools to help customers learn about markets, source products and complete transactions at more than 500 events in almost 30 countries across 43 industry sectors, attracting more than 7 million participants. Their events, organized by 35 global offices, leverage industry expertise, large data sets and technology to enable their customers to generate billions of dollars of revenues for the economic development of local markets and national economies around the world. Reed Exhibitions is part of RELX, a global provider of information and analytics for professional and business customers across industries. For more info, visit www.reedexhibitions.com
Reed Travel Exhibitions is the world's leading travel and tourism event's organizer with a growing portfolio of more than 20 international travel and tourism trade events in Europe, the Americas, Asia, the Middle East and Africa. Their events are market leaders in their sectors, whether it is global and regional leisure travel trade events, or specialist events for meetings, incentives, conference, events (MICE) industry, business travel, LGBTQ+ travel, luxury travel, travel technology as well as golf and spa travel. We have over 35 years' experience in organizing world-leading travel exhibitions. For more info, visit www.reedtravelexhibitions.com
The Singapore Tourism Board is the lead development agency for tourism, one of Singapore's key economic sectors. Together with industry partners and the community, they shape a dynamic Singapore tourism landscape. "We bring the Passion Made Possible brand to life by differentiating Singapore as a vibrant destination that inspires people to share and deepen their passions." For more info, visit www.stb.gov.sg or www.visitsingapore.com.