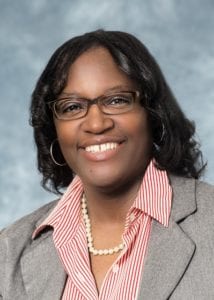 Claude Molinari, general manager of SMG/Cobo Center, recently announced that Diane Calliway has joined the Cobo Center staff as the new director of human resources and administrative services.
Ms. Calliway, a Detroit native and University of Michigan grad, brings 23 years of human resources experience with such organizations as Jackson Hewitt and TDS/US Automotive. She brings extensive leadership in training, performance management, conflict management, employment policy and labor relations.
"Diane has all of the experience and qualifications we are looking for in the director of human resources position, and as long standing Detroiter, she is passionately committed to being a part of the city's incredible comeback," said Molinari.
Before joining the Cobo staff, Ms. Calliway was the district human resources manager and later district manager for Jackson Hewitt Tax Service for eight years. In her role at Jackson Hewitt, she was responsible for the day-to-day corporate field human resources, financial operations and sales for 35 branch locations. While there, she received the Operational Excellence Award for six years in a row (2008-2013) and the Employee Development & Retention Award for three years in a row (2010-2013).
As director human resources for Cobo Center, Ms. Calliway is responsible for talent management, labor relations, employee engagement, and safety compliance. She works closely with the SMG executive operations team and Detroit Regional Convention Facility Authority, the five-member board operating Cobo Center.
"My hope for Metro Detroit and its residents is that we again become the thriving urban metropolis that we once were," said Calliway. "As director of HR and & Administrative Services here at Cobo, I hope to provide programs and services with such quality and expertise that our community gains a competitive advantage from our collaborative efforts to make Cobo a great place to work. Secondly, I wish to evolve strategies and set meaningful goals aimed at the future growth of the organization."