SMG, a public facility management company, promoted an existing employee to regional vice president of its Convention Center Division. 
David Causton has overseen management at McCormick Place in Chicago since 2004 and through its successful transition to private management in 2011.  In addition to his new role, he will maintain his role as general manager of the facility.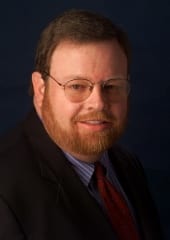 "The successes we have had at McCormick Place are attributable to David's leadership.  He has simultaneously ensured we are able to meet the expectations of the Authority and our tradeshow partners while maintaining a strong team of more than 200 employees," explained Gregg Caren, executive vice president, Convention Centers, SMG.  "This promotion recognizes the magnitude of the job he does each and every day."
Causton's new role will allow increased engagement with the company's leadership team around the country and greater involvement in SMG's Convention Center Division strategic planning initiatives on behalf of their municipal venue owners.  This includes implementation of industry innovations and best-practices, participation in business climate strategic assessments and leadership in labor relations initiatives.
"David has delivered on the commitments made to the MPEA and the city, and has successfully combined the cultures of the public and private sectors to make our Chicago partnership a success," explained Jim Reilly, CEO, Metropolitan Pier and Exposition Authority. "McCormick Place is North America's flagship convention center, and we couldn't be more pleased with the results David and SMG have delivered."
Causton's new role is effective immediately.