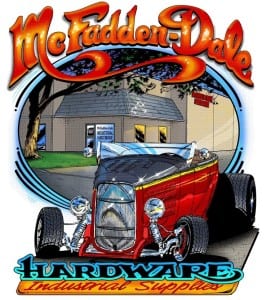 Located in California, Arizona and Nevada, McFadden-Dale Hardware has served as a major supplier to the industrial community for over 50 years.
Catering to major construction companies as well as local tradeshows and exhibitions, McFadden-Dale has become a one-stop source for all hardware necessities. With thousands of different products available in-store as well as special order, even the smallest parts are sure to be found.
Beginning in 1954, McFadden-Dale Hardware made its mark on the industry under the name MB Industrial Supply.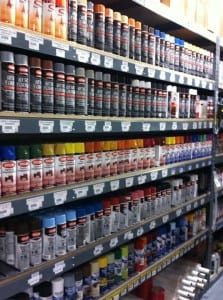 "My grandfather used to joke that MB stood for 'me and the bank,'" said Pete Kemp, manager, McFadden-Dale Hardware Las Vegas. "MB was the industrial side, while McFadden-Dale was more commercial/homeowner. [The name] changed about 40 years ago."
With such high consumer demand, McFadden-Dale began to open more locations as the years passed. The first store in Santa Ana, Calif., opened in 1954; Anaheim, Calif., opened in 1974; Corona, Calif., opened in 1986; Phoenix, Ariz., opened in 1991; Las Vegas opened in 1992; and Ontario, Calif., opened most recently in 2005. As a family-owned business, Jim Marshall, Kemp's uncle, owns four locations in California, while Kemp runs the Las Vegas location.
Providing a huge variety of industrial hardware, the company sets itself apart from competitors by carrying small, hard-to-find pieces that can't be found in major hardware stores, such as Lowes, Home Depot and Ace Hardware. While Lowes and Home Depot have a wide selection of items for homeowners including appliances, plants and building materials, McFadden-Dale carries items and tools that would be used in tradeshows and exhibitions.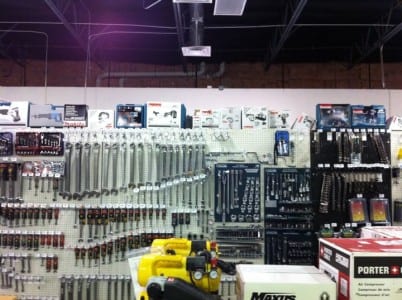 "Our customers usually come in for fasteners like screws, nuts and bolts that cannot be found in other hardware stores," said Kemp. "We stock more industrial items. Competitors are all about having big catalogs that they can order from, whereas we stock everything in store. If you can't find something with us, we can special order the item and have it delivered right to you."
Although McFadden-Dale Hardware does not work specifically at local tradeshows and exhibitions, the company caters to major contractors, such as Freeman, GES and PRG who build exhibit displays and oversee all design aspects. McFadden sells everything from hand tools to cleaning supplies, paints to adhesives and thousands of other items.
Whether one works in the construction industry, or even caters to the tradeshow industry, McFadden-Dale Hardware does its best to be the one-stop shop for all industrial products.