by Jeanne Brei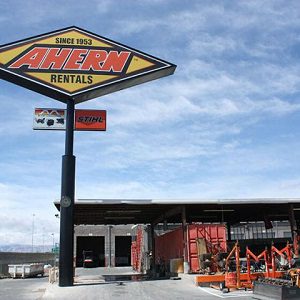 Talk on the tradeshow floor this week is buzzing! The local Las Vegas newspaper broke the news this week that Don Ahern is selling Ahern Rentals to Stamford, Connecticut-based United Rentals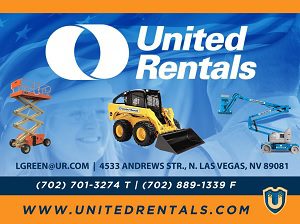 for $2 billion in cash. Ahern has 106 locations nationally with 2,100 employees, 44,000 customers and a rental fleet of more than 60,000 units—including scissor lifts, scaffolding, excavators, backhoe loaders and trenchers—and is the eighth-largest equipment rental firm in North America. The transaction is expected to close by year's end.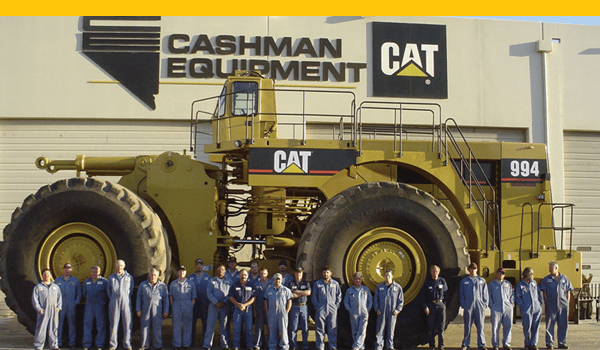 And, on the same day, a news release announced that construction equipment heavyweight Cashman Equipment Company is being acquired by Mesa, Arizona-based Empire Southwest LLC for an undisclosed sum. While Las Vegas-based Ahern was founded in

1953, Cashman was founded during the construction of Hoover Dam in 1931 and is currently based in Henderson. Empire Southwest is also a third-generation, family-owned business, founded in 1950, and is also an authorized Caterpillar dealer for heavy equipment and power systems in Arizona and southeastern California. Cashman has 1,100 employees in Nevada and California border counties and supplies machinery, service, parts, power generation, pumps and rental options, across the Caterpillar product line.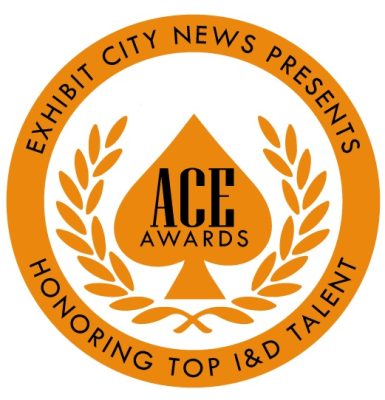 More buzz is that Exhibit City News is going regional with the 2023 ECN ACE Awards! Proud to honor the men and women on I&D crews with the first national awards honoring I&D, contractors and laborers who make the tradeshows and events happen, ECN's I&D ACE Awards are for those who bring excellence to the show floors and exhibit houses. I&D ACEs are to be recognized for their dedication to company, customer, facility, union and co-workers—for going above and beyond with their hard work, loyalty and dedication.
With categories such as Rookie of the Year ACE (less than two years working the show floor) Seasoned Show Floor Veteran of the Year ACE (more than 20 years in the industry), Firefighter of the Year ACE (Best Person to Put Out Those Fires!), Regional I&D ACE, Best Traveling Lead ACE, Best City or Regional Manager ACE, the William F. Nixon, Sr., Lifetime Achievement ACE award (more than 30 years in the industry) and ECN's Posthumous Hall of Fame I&D ACE award, ECN is planning several regional celebrations in 2023—perhaps even in your hometown!  First up, submissions are due by December 1 for those who work in the Northeast and Southeast—from Portland and Boston to New York, Philadelphia, Atlantic City, D.C., Atlanta, Savannah, Chattanooga, Orlando, Miami—any convention center in the East Coast time zone.
ACEs may be nominated by a co-worker, fellow union member, boss, convention center employee, etc. who should write a few reasons/stories of how and why the ACE nominee deserves the ECN I&D ACE award. Submission forms are available at https://exhibitcitynews.com/ace-awards/submissions/ and submissions must include two high-res photos (cell phone photos are fine if they are saved in high-res) and a testimonial letter from a client and a recommendation letter from the nominator. To read the FAQs, visit https://www.ecnaceawards.com/submissions. ACE honorees will receive a plaque at a regional celebration, editorial coverage in ECN's print magazine, website, social media and e-newsletter, and will also receive a short guest spot on The Don & Mike Show podcast.
Submission deadlines for other regions will be: Midwest & Central region by March 1, 2023; Northwest & Southwest by June 1, 2023 and International ECN ACEs by Sept. 1, 2023 (these dates are subject to change so be sure to check back on the website).