By Jeanne Brei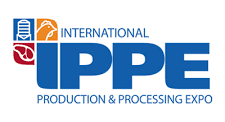 The show floor buzz as of press time this week was how the Georgia World Congress Center shut down on Friday, Jan. 28, due to possible riots with the hopes that the doors will reopen on Saturday morning so the International Production & Processing Expo will be able to get moved out. Currently the International Air-Conditioning, Heating, Refrigerating Exposition (AHR Expo) is scheduled to begin move-in on Tuesday, Jan. 31 and the Hot Chocolate 15/5K run is scheduled for Sunday, Jan. 29. There was also concern on social media that a woman working the IPPE show lost a finger in Hall B at the GWCC on Friday as well.
Another buzz is brewing in Kentucky as a new 6 percent tax on 35 services, including business events, was to take effect on January 1 that could potentially be detrimental to the state's tradeshow, convention and meeting business. The measure is to apply to many services that have never been taxed in Kentucky, including meeting room and event space rental, social and event planning and coordination, etc. and industry advocates such as Louisville Tourism, the Exhibitions and Conferences Alliance (ECA) and the Society of Independent Show Organizers (SISO) are opposing the measure.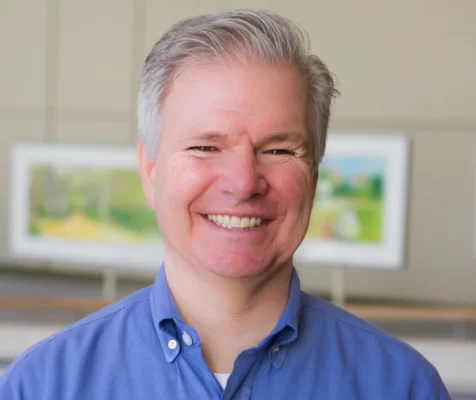 As I wrote about in last week's column, there are job openings galore in the industry and, of course, that means that some veterans are taking the new year as a good time to retire including John T. McGrath Jr. (pictured right), who was the executive director of INSTALL (International Standards & Training Alliance Floorcovering Professionals—the leader in floorcovering installation training and certification) and a proud member of the Eastern Atlantic States Regional Council of Carpenters. He played a significant role in revolutionizing floor covering installation training and standards for more than two decades. Fellow EAS Carpenter David Gross has already been named the next executive director of INSTALL.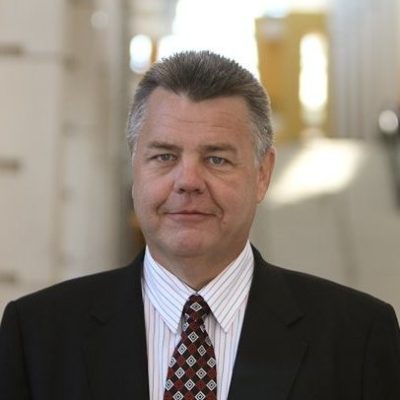 Keith Murphy (pictured left), the senior national sales manager at McCormick Place since 2005, announced his retirement last week as well. He posted on social media asking that his colleagues support a "very special neighborhood charity, the Chicago Austin Youth Travel Adventures." As he explains, "their mission is pure, the founder is dedicated and genuine and they deliver programs that empower at-risk youths. Ultimately, CAYTA elevates the entire travel and tourism industry by introducing students to the industry's diverse career paths and readies them for success. We believe there is no more transformational experience than travel. In this spirit, a major CAYTA initiative is to sponsor as many select achievers as possible to join an annual birthright journey to Ghana, West Africa. I'm encouraging industry organizations, associations, friends, former students and faculty to join me in support of this mission. Visit the CAYTA website www.caytaworld.org to donate to support the incredible work being done by this small group of heroes, energized by the passion and leadership of Crystal Dyer."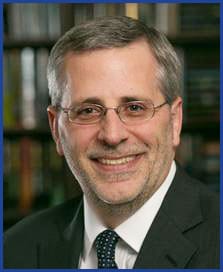 David Audrain (pictured right), CEO of ExpoDevCo, also posted on Linkedin that he has stepped down as CEO of SISO (the Society of Independent Show Organizers) as they transitioned the management from Exposition Development Company, Inc. (ExpoDevCo ) to VP International as of January 1. He wrote, "I am completely confident that I am handing SISO over to the best possible person to continue leading SISO onward and upward, Vinnie Polito. Along with the continued support of Anna and Katherine (who will be moving to Vinnie's company on Monday) I know they will keep SISO on an upward trajectory leading the industry."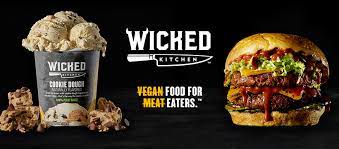 And what could generate a bigger buzz on the show floor than news about food service? ASM Global has formed a multi-year partnership with plant-based global food provider Wicked Kitchen to increase the selection of vegan menu options. Currently in 32 stadiums, arenas, event venues including convention centers in Long Beach, Ontario, Moscone and Moscone West in California, Oklahoma City, Tucson, McCormick Place and Lakeside Center in Chicago and the Nicholas J. Pirro CC in Syracuse, N.Y, the new partnership establishes Wicked Kitchen as the "Preferred Plant-Based Food Partner" of ASM Global venues as well as "Exclusive Plant-Based Food Provider" across all catering, suite and concessions managed by SAVOR, the chef-driven culinary division of ASM Global. Featured menu items will include a range of sandwiches, sausages, burgers, pizzas, pastas, appetizers, main dishes and ice cream, made entirely of plant-based ingredients.