by Jeanne Brei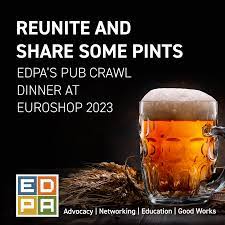 This week's buzz on the show floor is that EDPA's Pub Crawl at EuroShop will be held on Feb. 27 at the Brauerei Schumacher on Oststrasse (East Street) in Düsseldorf, Germany.  Closer to home, EDPA Northeast is hosting their annual Rally at the Alley on March 23, 6-9 p.m. EST, at Splitsville Luxury Lanes at 220 Patriot Place, Foxborough, Mass. Members are invited to come bowl or mingle to help tradeshow and event veteran Dana Esposito (pictured below right) of BlueHive Exhibits, this year's Rally at the Alley beneficiary. Last Nov. 20, Dana was thrown from a horse while on a charity horse ride. She suffered a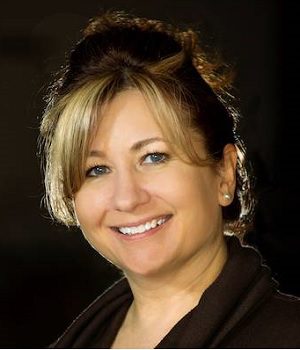 broken and fractured pelvis, broken and fractured ribs, and a fractured sacrum, and she broke and fractured several of the transverse process bones in her lower back. She had surgery at Mass. General where they inserted large screws into her pelvic bones to hold her together. After a week and a half, she was moved to Spaulding Rehab. After two and a half weeks of rigorous physical therapy, she was able to go home a week ahead of schedule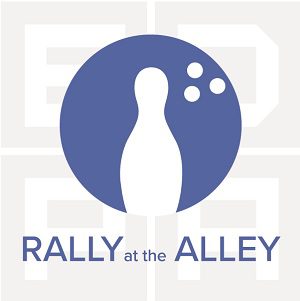 and is currently wheelchair-bound. Dana is hoping to be approved in mid-February to start PT for standing and walking as she is planning to be walking by March 1st, which is a tad ahead of schedule, but she is a woman on a mission. Dana, an exhibit designer, and a creative and corporate leader, has been in our industry for more than 25 years. She is on the EDPA Board of Directors, is the co-chair of the EDPA University Affiliation Committee where she manages the mentorship program and was one of the founding members who restarted the EDPA Northeast chapter. To register, visit Events — EDPA Northeast .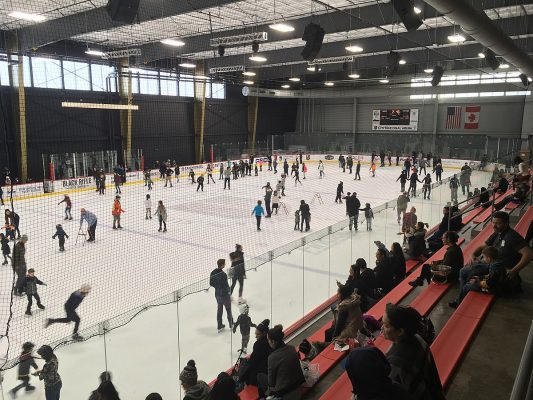 EDPA Las Vegas is hosting its First Annual Hockey Extravaganza on March 28, 5-8 p.m. PST at City National Arena in Las Vegas. The family friendly hockey event includes a family skate and games from 5-7 p.m. and an EDPA hockey game from 7-8 p.m. Food, beverage and ice time included with ticket. Skating is optional…come for the Vegas Golden Knights watch party! To register, click here.
EDPA Texas is hosting its monthly Trivia Night on March 8, 5-6 p.m. CST with the Las Vegas Chapter Challenge on Zoom. Sponsored by Classic Exhibits, click here for the registration link; the Meeting ID is 869 5177 0992 and the passcode is 264690. Email Noelle.Webster@willwork.com for a calendar invite. Free for all to participate, the winner receives a $100 Amazon gift card.
Also from EDPA, they have created a brief Future Workforce survey that they encourage everyone to fill out and their Future Workforce Committee Update from Michael McMahon is available in the EDPA February newsletter. The EDPA Future Workforce in action includes upcoming events at Williamson College of Trades on March 7 with EDPA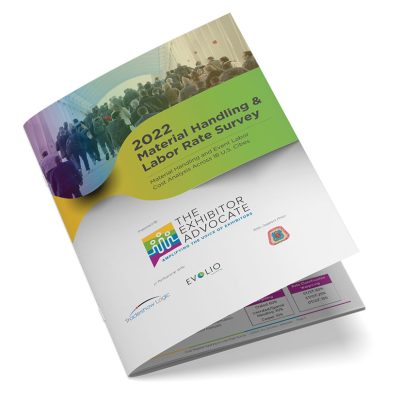 Northeast chapter, ExhibitorLive Engagement with Kentuckianaworks.org on April 24 and exhibiting at American School Counselor Association (ASCA) show from July 15-18 in Atlanta with the EDPA Southeast chapter taking the lead on meeting 4,500 school counselors to tell them about our industry.
In other association news, The Exhibitor Advocate, a non-profit organization dedicated to amplifying the voice of exhibitors, has released The 2022 Material Handling & Labor Rate Survey (pictured left), a new report providing some benchmarks to review high-level exhibitor costs in 16 U.S. cities, from Las Vegas and Orlando to Chicago and Atlanta. The survey was prepared by Tradeshow Logic, an independent show management and event solutions company, and certified by EVOLIO Marketing, an independent third-party research agency. And the Exhibitions & Conferences Alliance (ECA) announced that Legislative Action Day will take place in-person in Washington, D.C. on June 1.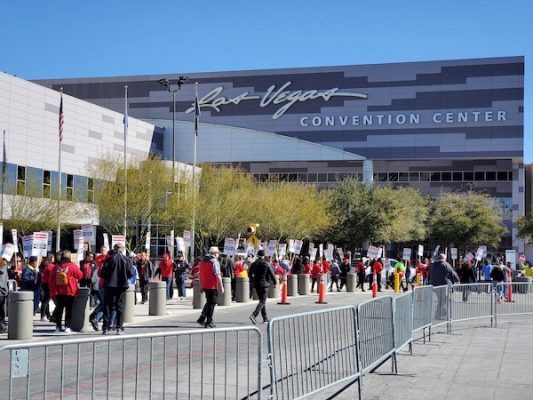 In union news, the nearly 300 Culinary Union members at Sodexo/Centerplate LIVE! employed at the Las Vegas Convention Center picketed on Feb. 16 (pictured right), from 10-11 a.m., as workers push for a union contract. Conventions are booming, but Sodexo workers say their jobs aren't enough for the higher cost of living. The LVCC had more conventions in FY22 than in FY2019, facilities usage revenue increased and Sodexo reported a "strong increase in revenues and profitability" in Fiscal 2022. So cooks, dishwashers, concessions cashiers, and other Sodexo food service workers at the convention center say they deserve wages that are equitable and have parity with the Las Vegas Strip. Esmeralda Avila, a pantry worker at Sodexo/Centerplate, explains, "We are in a tough fight at Sodexo/ Centerplate at the convention center. We are tired of second-class treatment, while workers at the Westgate (just 30-feet away) are treated with respect."
Just days later, on Feb. 21, the LVCC was again the site of picketing by Southwest Airlines flight attendants, who are union members of Local TWU 556. They picketed at noon, just hours before a Southwest-planned employee rally event to boost employee morale. The flight attendants are asking for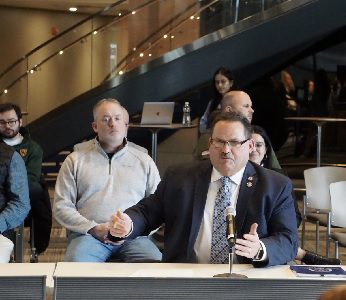 better pay, better safety measures, and that the technology that failed over the holiday season be upgraded. The airline has already promised to put $1 billion toward improving technology to avoid future tech meltdowns and will meet with the union in negotiations next week and throughout March. The pilots union is also in contract negotiations with the airline.
Back East, the Eastern Atlantic States Carpenters Regional Manager Drew Simpson Testified Before PA House Committee (pictured left); the Teamsters Oppose Massachusetts Worker Misclassification Bill and the Carpenters Union released a statement after Biden's State of the Union address.