by Ray Smith
It's not often that you catch the chief executive officer of a company working a tradeshow floor, ready and willing to talk to anyone about his latest product, and why it's the best thing since sliced bread.
There was Paul Drysch, CEO of Portland, Ore.-based PreAct Technologies, up close and personal at CES 2023, demonstrating the capabilities of flash LiDAR in the newly constructed West Hall of Las Vegas Convention Center.
Developed for automotive use, LiDAR, an acronym for "light detection and ranging," features sensor technology that's critical to collision detection and automated parking. The application can also be expanded to commercial transportation, Drysch notes.
PreAct's LiDAR monitors the position, volume and condition of cargo in trucks, ships and other logistics vehicles to ensure the safety and integrity of the cargo. It can detect something as small as a FedEx envelope inadvertently left on the floor, Drysch says.
The unit, which sells for about $250 with a solar battery source, attaches to the side of a truck-trailer or shipping container and shows everything inside using LiDAR's high-density "point cloud," the CEO explains.
"Every pixel comes back with an X-Y-Z location, so we know exactly in space where each object is," he says. "For logistics, these companies like to know how full their trailer is at any time, how much gets loaded and unloaded. It resolves any disputes."
PreAct Technologies was among hundreds of exhibitors focused on transportation and vehicle technology at CES 2023, now one of the largest auto shows in the world, which wrapped up a four-day run at Las Vegas Convention Center and Venetian Expo on January 8.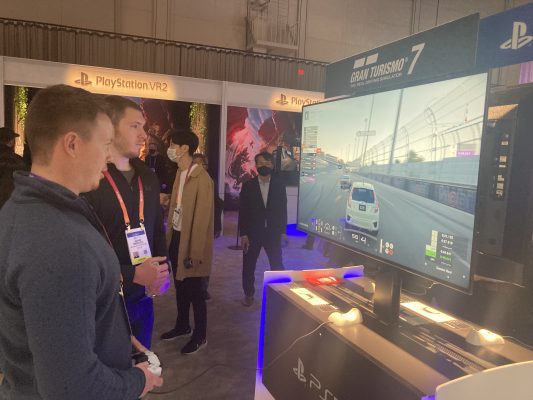 Occupying the entire LVCC West Hall, exhibitors showcased automotive technology, car audio systems, drones, renewable energy and autonomous driving technology. Several companies have partnered with leading automakers to bring their product to market.
Marianne McInerney, chief marketing officer for Cenntro Automotive Corp., an EV technology company headquartered in Freehold, N.J., showed various models of autonomous, electric-powered cargo vehicles in a 10,000-square-foot display.
Cenntro's Class 4 LS400 flatbed cargo trailer is built for "last-mile delivery" to tradeshow exhibits, McInerney says.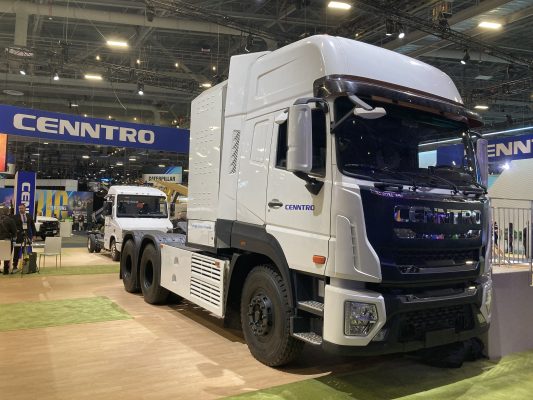 "In a convention center, imagine putting all your stuff, 3,300 pounds, on one trailer. That saves a lot of wear and tear on people who load and unload," she says. "Think about safety operations. You're not putting people in the way of injury and accident. It reads if anyone's in front of it. And zero emissions."
Cenntro's exhibit displayed the Logistar line of electric commercial vehicles including the versatile LS100 compact cargo van, the multipurpose LS200 van or box truck, and the four-wheel e-cargo bike purposely built for delivery services and general cargo transport.
CES is a launch pad for innovators. Many companies realize a return on investment at CES by acquiring venture capital to market their products and expand business. According to Consumer Technology Association, organizer of the show, the average executive holds 29 business meetings at CES, and keynote speakers experience a significant bump in stock price after making announcements at CES.
Drysch said PreAct has experienced healthy growth since exhibiting at CES 2019 as more industries discover the power of flash LiDAR sensors. The company announced $14 million in funding led by I Squared Capital on opening day of CES 2023. "We knew that our technology was a perfect fit for these applications," he says.