In our efforts to be kinder to the planet, it is nice to have some help in managing resources and keeping industry guidelines straight. That help exists in the form of technological tools designed to make us more efficiently green.
Let's begin with the obvious. The industry's excessive use of paper has long been the green planner's lament, and in its most basic forms and functions, technology helps to solve this overarching challenge. By simply converting printed documents to email or PowerPoint, whole forests have been saved. Add a little creativity and print all materials double-sided, reuse items like signage and badges and refrain from printing show dates on promotional materials making leftovers reusable (duh), and we are well on our way to saving the world.
Cvent, a company that provides online solutions for events and surveys, has effectively tackled the paper problem. They have developed a Web-based software tool that allows planners to send out personalized email invitations, collect RSVPs and registrant information automatically, as well as process payments for fees. The software enables webinars, online media kits and event webpages, and after the event, facilitates email follow-up and surveys with monitored open rates.
Another industry software solution is produced by Lanyon. Their cloud-based software for managing corporate meetings, events and travel programs is used by 80 percent of the Fortune 100 as well as small- to mid-size companies worldwide. They help companies to automate event planning and meeting management tasks to save time and money while reducing their environmental impact. The multi-function software offers comprehensive solutions for automated sourcing, budgeting, online registration, attendee management and expense reconciliation.
Now let's talk about the green compliance challenge. You may recall that on Oct. 5, 2009, President Obama signed EO 13514, directing federal agencies to improve energy efficiency and reduce greenhouse gas (GHG) emissions. Section 2(b)(ii) requires GHG reductions including strategies for transit, travel, training and conferencing.
When that order was adopted, the industry was just beginning to standardize sustainability guidelines. Organizers for the 2012 Olympics in London, recognizing the significant economic, social and environmental impact of large events, successfully coordinated with the world community to develop a set of global standards – culminating in what we now know as ISO 20121.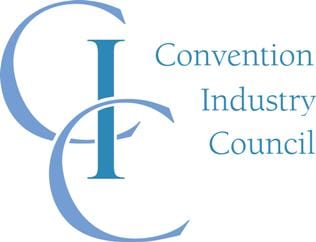 At around the same time, the Convention Industry Council (CIC)'s Accepted Practices Exchange (APEX) partnered with ASTM International, the Green Meetings Industry Council (GMIC) and the Environmental Protection Agency (EPA) to create its own set of green standards. The standards focus on nine specific areas: Accommodations, Audio Visual, Communication, Exhibits, Food and Beverage, On-site Office, Destinations, Meeting Venue and Transportation.
If all of those acronyms have left you cross-eyed, there is another that will help you make sense of it all. Avila Government Services Inc. has developed an online tool called the Sustainable Meeting Planning Program (SMPP). The Program offers versions for individuals and companies, which help planners to produce events fully compliant with APEX/ASTM and ISO standards, as well as the Event Organizers Sector Supplement for GRI (Global Reporting Initiative) sustainability reporting. An organization called iCompli, an independent, non-profit auditing organization, provides GRI reporting services and third-party certification of ASTM and ISO event standards for the SMPP.
The Program has taken over 400 pages of published standards and broken them down in a three-part format that includes step-by-step implementation procedures for planning, managing and scoring sustainable meetings:
1. THE MANUAL: Provides a solid guide with ready-to-use sustainable meeting planning policies, procedures and instructions for integrating sustainability into the planning process.
2 .THE SCORING COMPONENT: A set of two scoring forms measure selected meetings for sustainability and generate an SMPP rating of platinum, gold, silver or bronze. The scores indicate the level of compliance with all industry standards; however, optional scoring forms are available specifically for ISO, APEX/ASTM and GRI EOSS.
3. THE ONLINE DIRECTORIES: Two online directories – one for individuals and one for companies (organizations, associations, agencies and companies) – highlight the planners' sustainability ratings.
Sometimes, being green is as simple as pushing a button.
Green Tip:
For more information about the resources mentioned above, visit:
www.cvent.com
www.lanyon.com
www.sustainablemeetingplanner.com
www.icomplisustainability.com