The D.E.A.L.: Dining, Entertainment, Attractions & Lodging: Chattanooga
by Jeanne Brei & Symeria Palmer
Chattanooga may be overshadowed by its popular big brother, Nashville, but the Scenic City is less crowded, packed with Southern charm and one of the most affordable vacation destinations in the country. Recognized in Condé Nast Traveler's 2019 Readers' Choice Awards as one of its "Top 10 Small Cities in the U.S.," it's most notably known as an outdoor mecca, while currently enjoying a culinary boom. Chefs are creating memorable meals with meat and produce sourced from local farms, and chocolatiers turn out desserts reminiscent of European cafes. No wonder Chattanooga is recognized as one of the "Best New Food Cities in America" by Thrillist.
ECN readers know how partial I am to everything vintage and historical, and Company at Kinley Hotel (pictured above) is a modern, hidden speakeasy that combines the spirit of a bygone age with a warm, contemporary vibe. Company offers innovative cocktails and delicious food in an eclectic atmosphere. The name is derived from the 1880s speakeasy in which frequenters became a community or "company" of those "in the know."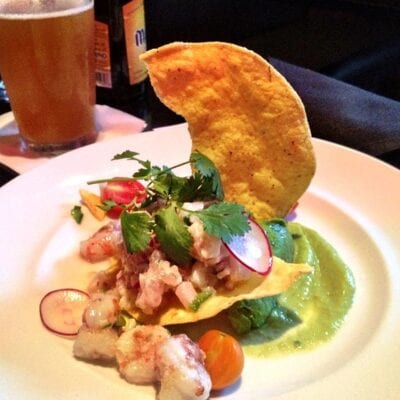 Chattanooga's most acclaimed restaurant, St. John's Restaurant, serves inventive Regional American cuisine from Chef Patrick Sawyer in the former St. John's Hotel building, an elegant, historic setting. Built at the turn of the 20th century, the flatiron building evolved from hotel to brothel to abandoned and condemned in the '90s. Fortunately, it was rescued and restored and today, diners rave that every dish surpasses their high expectations as the restaurant uses only local vegetables picked on the day of service and seafood caught within the previous 24 hours.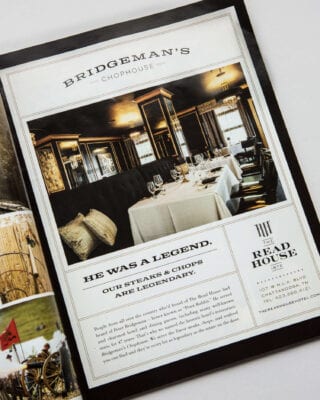 Another highly acclaimed restaurant is the Bridgeman's Chophouse, located in the heart of downtown Chattanooga in the historic Read House Hotel. This upscale chophouse offers distinctive private dining experiences for groups and features not only USDA Prime beef and chops with an extensive steak selection, but also offers the freshest seafood in Chattanooga, including a grand seafood tower, raw oysters and a variety of fresh fish as well as one of the city's largest and most diverse wine lists.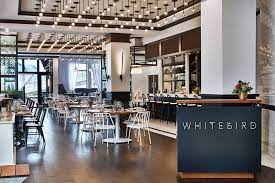 Housed in Chattanooga's newest luxury boutique hotel, The Edwin, Whitebird is an upscale restaurant that has partnered with local producers and artisans to serve innovative, organic Southern fare. Its menu features delicious French Toast Bites and Sweet Potato Donuts for breakfast as well as more serious entrees like "The Whitebird," a whole Poulet rouge chicken, honey and tea lacquered breast and leg, with a wild mushroom fricassee. Meanwhile, the hotel's rooftop bar, Whiskey Thief, is named after the tool used to test whiskey throughout the barrel, and celebrates Tennessee's signature spirits with more than 100 whiskeys. The bar offers stunning views of the city with panoramic views of the mountains, the Tennessee River, Chattanooga's North Shore, the historic Walnut Street Bridge and the Bluff View Arts District.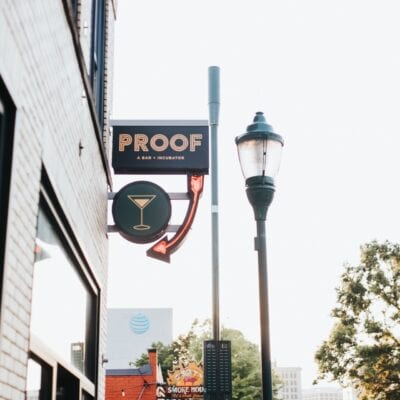 For those whose taste buds are more adventurous, PROOF Incubator is a new food and beverage incubator, kitchen, accelerator and bar. Chef Kenyatta, one of Chattanooga's top chefs, recently opened Neutral Ground, a modern New Orleans-style Po-Boy and Yakamein restaurant there. Also in downtown Chattanooga's sizzling Southside, State of Confusion features a variety of made-from-scratch offerings ranging from Latin American cuisine to Peruvian cuisine prepared on traditional Argentine grills.
For the more budget conscious, there's Market South—a neighborhood food hall anchored by Five Wits Brewing Company. Market South features Trunk Railroad (Indian street food), Chow Main (Asian inspired wok fare), Slow Rise (Roman-style pizza), The Green Room (craft coffee, cocktail and vinyl record shop) and more. Or you could stop by The Choo Choo and sample some of its restaurants, including Nic & Norman's—a new restaurant concept from director Greg Nicotero and actor Norman Reedus of The Walking Dead.

No visit to Chattanooga is complete without a stop into Clumpies Ice Cream Co., and just across the street from the Choo Choo, you'll find handmade chocolates, truffles and pastries at The Hot Chocolatier.
Lastly, the city's first food truck park opened for weekends this spring downtown. With a rotation of six local vendors, there is always variety at Food Truck Alley.
This story originally appeared in the May/June 2021 issue of Exhibit City News, p. 46. For original layout, visit https://issuu.com/exhibitcitynews/docs/ecn_may-june_2021