Pictured

L-R: The Expo Group Show Manager of the Year 2016 award winners Lisa Allen, Amy Schwandt, Jo Ann Miller Marshall, David Heilbrunn and Leslie Wiernik with The Expo Group President and COO Randy Pekowski at the TSNN Awards in Atlantic City, N.J.
The Expo Group, an exhibitions and events partner that invests in growth, is now accepting nominations from across the industry for The Expo Group Show Manager of the Year awards. The awards program annually recognizes great leaders in events and trade shows. This year the SMOTY trophies will be presented August 11 during the TSNN Awards in Louisville, Ky. Honorees will receive complimentary registration and travel to that event as well as a $500 donation to their favorite charity or educational institution.
"Honorees of the SMOTY Awards wow everyone with their commitment, innovation and excellence," says The Expo Group President and COO Randy Pekowski. "This awards program is a way for us all to recognize people who don't always receive accolades in the press or within our industry associations. By presenting these awards and making donations to the award winners' choice of charities, we contribute to elevating the importance of the business events profession and the meaning of bringing buyers and sellers together face to face."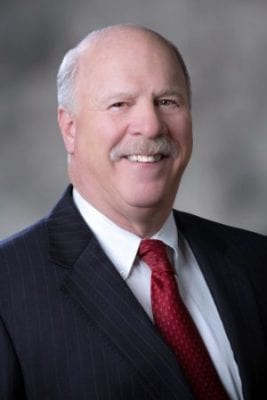 Honoree Tom Carbott (pictured left) of MHI, who won the 2017 Tier IV category for 1,500+ booths, says, "It was truly an honor to be recognized for the SMOTY Award and I feel very humbled to in the company of the previous SMOTY Award winners. It is very generous for The Expo Group to sponsor this program and to support the charities designated by the SMOTY award winners."
To nominate a show manager, visit theexpogroup.com/smoty. There is no fee attached to nominating, and anyone responsible for the production of a trade show is eligible regardless of any affiliation with The Expo Group.​ Self-nominations are accepted; all are presented to our panel of independent judges. The deadline to nominate is June 15.
Previous SMOTY winners are featured at theexpogroup.com/smoty and include managers of events with as few as 50 booths to more than 2,000 from across the U.S.
The Expo Group is a trusted exhibition and events partner that helps organizations grow their attendance, exhibitor and sponsorship revenue through the design and execution of unique, compelling and memorable experiences. The company has headquarters near Dallas with offices in Atlanta, Boston, Orlando, Las Vegas, Chicago, Austin/San Antonio and Washington D.C. For more info, visit www.theexpogroup.com or contact Dana Freker Doody at (972) 580.9000 or dfrekerdoody@theexpogroup.com.