The world's largest veterinary tradeshow returns to Orlando January 14 through 18, 2023. Celebrating their 40th anniversary, VMX will look to the past, meet in the present and gaze into the future.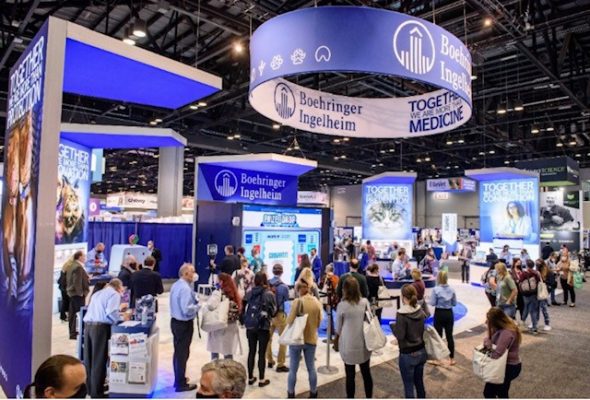 Early bird pricing of $125 mirrors the exact cost of the first show 40 years ago!

While networking in the present, attendees will be immersed in 1980s nostalgia and themed events.

Education and business eyes both the present and the future, with sessions, cutting-edge displays and products.
Engagement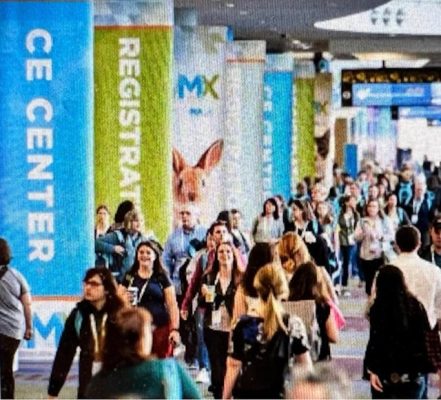 "We are always looking for new ways to engage our VMX attendees and sponsors and drive more people to visit and spend time at our award-winning expo hall," says Joe Sorrentino, NAVC's senior vice president of live events. "With this year's 40th anniversary celebration and 1980s theme, we will have many truly unique and exciting new ways to make the VMX Expo Hall a destination for learning, networking and a lot of fun. The registration response to date has been pretty incredible, and we are excited to present this milestone VMX in January." 
 Total engagement is what makes a tradeshow work.  Qualifying and then engaging both exhibitors and attendees creates a success. VMX has a 40-year history of successfully engaging audiences through displays, sessions, attractions and entertainment.  
Attendance at VMX 2021 and VMX 2022 was very strong and exceeded expectations for both their in-person and virtual events.

With more than 15,000 participants, VMX 2022 was nearly on par with the pre-pandemic attendance of 16,904 at VMX 2019. (And the January 2022 numbers are particularly impressive, because the show occurred during another COVID surge.)
Expectations are strong for a record-breaking 2023, and the opportunities for fun, engagement and learning are many: 
Walk the show floor. Meet new people. See new products and new techniques.

Break bread and share stories during "Meet the Professor Lunches."  

Learn in the "Hands-on Workshops."

 

Participate in the "Behind the Scenes Tours" at SeaWorld Orlando and Homosassa Springs Wildlife Park.

 

Engage and network during educational sessions.
 Education
NAVC has a history of providing superior education and innovation. 
With hundreds of scientific sessions available, there is sure to be something for everyone. 
Earn CE credits.
Learn and experience the latest advances in veterinary medicine.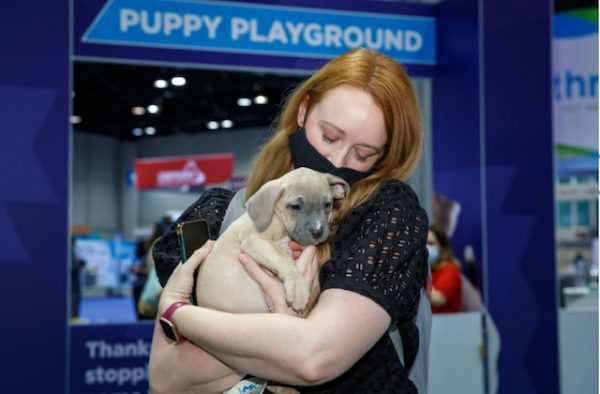 Pricing
Pay like it's 1983!
Learn like it's 2023!  
"The last 40 years have ushered in some of the most exciting advances in veterinary medicine, many of which were introduced and taught at VMX," says NAVC CEO Gene O'Neill. "We are pleased to mark our 40th anniversary of hosting the veterinary industry's leading annual conference by making it financially easier for veterinary professionals to attend VMX, meet their education requirements, network with colleagues and have a lot of fun in the process. Our mission is to help the entire veterinary community thrive, and we are delighted to support them by offering all the value of VMX 2023 at the price of the inaugural VMX." 
Discount pricing is available for all those who pre-register by October 31, 2022.  
To learn more about VMX 2023, and to register, visit: www.navc.com