Located within the Greater Cincinnati metro area, Sharonville Convention Center has evolved into an 80,000 square-foot mecca for corporate and association event organizers.
What meeting planners love about the venue, according to Sharonville Convention Center's Executive Director Jim Downton, is that they won't feel like a small fish in a big pond. The intimate, contemporary setting the facility provides ups the level of customer satisfaction.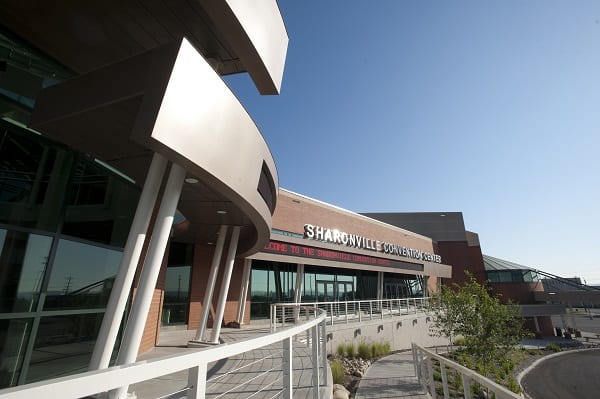 "Customers want the 'hotel experience.' We're not a big box, so the service level is higher," he explained.
Additionally, the convention center benefits from its relaxed, suburban setting in the City of Sharonville.
From the moment attendees walk into the LEED Silver-certified Sharonville Convention Center, they are greeted by new electronic signage, message boards and a projection wall to welcome them. They can also take advantage of various amenities, such as free Wi-Fi.
Built in 1994, Sharonville Convention Center underwent a $25 million renovation in April 2012 to support increased meetings, conventions, banquets, tradeshows and public events. This included the addition of new kitchen space. An interconnected convention hotel is on the horizon for 2016.
---

Sharonville Convention Center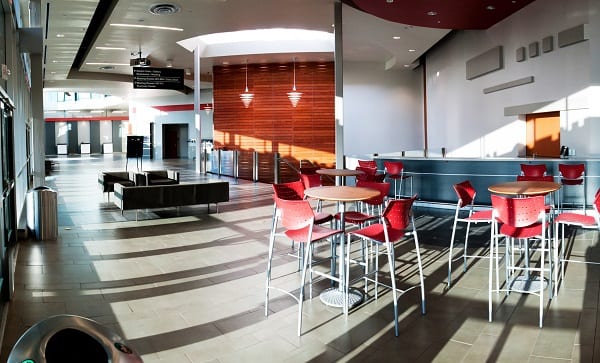 Location:
Sharonville, Ohio
Year opened:
1994
Original square footage:
24,000 square feet
Current square footage:
80,000 square feet
Origin of name:
Named in honor of the City of Sharonville
Largest show to date:
HorrorHound Weekend!
Fun Fact:
An estimated 20,000 people attend the annual HorrorHound Weekend annual Convention
---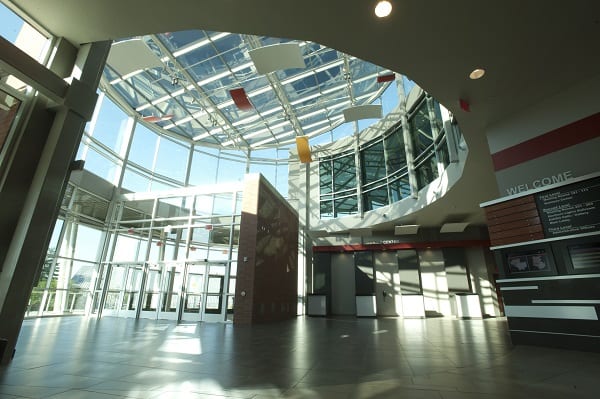 The Greater Cincinnati Metro Area 
EAT
Opened since July 2014, The Littlefield has helped boost Northern Cincinnati's reputation as an up and coming neighborhood. The restaurant, located in a historical building from the 1800s, is known for pairing a series of delicious potpies with more than 100 rare brands of bourbon. The Littlefield has also captured local attention due to the hiring decisions of its four owners. Chef Shoshannah Hafner came aboard. Hafner is known as the former chef of a local eatery called Honey. She has helped The Littlefield fulfill demand for a variety of dishes, such as the cauliflower fritters with cilantro crème fraiche.
SLEEP
If the thought of selecting among the more than 40 hotels near Sharonville Convention Center has your head spinning, perhaps you could go for a well-loved option. The Drury Inn & Suites Cincinnati North ranked No. 1 on TripAdvisor for its complimentary hot breakfast options as well as its free Wi-Fi and 60 minutes for long distance phone calls. Not only giving guests the fuel they need to start their day, and the tools to do so, The Drury Inn is also conveniently located two miles from the convention center. Nearby attractions include IKEA and King's Island, home to world's largest wooden roller coaster.
BREW
Become part of Cincinnati's storied past! Did you know that Cincinnati has become the third largest beer producer per person in the U.S.? According to Cincinnati USA CVB, this tradition started because of a large number of German immigrants who opened 36 breweries in1860. Their influence can still be felt today. The Greater Cincinnati metro area is home to many breweries and gastropubs that offer fun activities in addition to a variety of brews. Located in a bottling facility, Rhinegeist hosts sports tournaments as well as dance and yoga classes. While sipping on European beers in a 15,000 square-foot space, visitors to Moerlein Lager House can see views of the Ohio River. Trained "beeristas" at HalfCut provide recommendations for drink-food pairings.