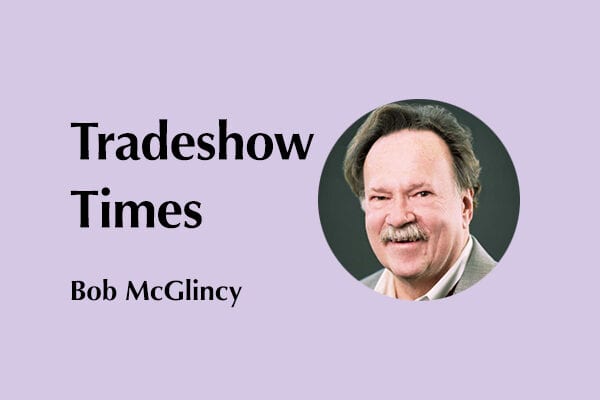 by Bob McGlincy
Crowds are rushing back to live events. Thousands, tens of thousands, and in some cases, even hundreds of thousands of people have attended live business events in the past 30 days.  Shows of all sizes, and all types of businesses are happening. Below are some examples: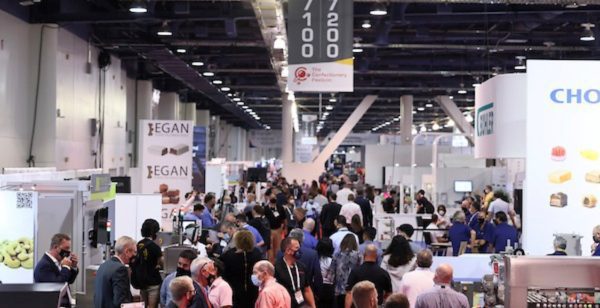 Pack Expo (pictured left),  Las Vegas, September 27-28.  More than 23,000 attendees, and 743,000 sq.ft. of exhibit space.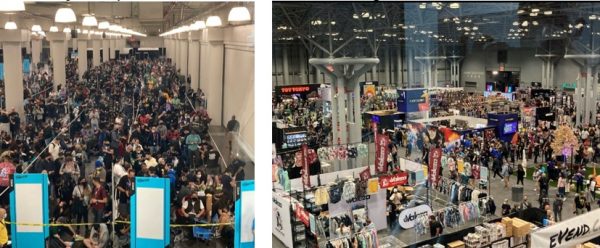 New York Comic Con (pictured right),  New York, October 7-10. This was a sold-out show with "150,000 paid in-person attendees" (per Forbes, October 9), despite some major corporations from 2019 not exhibiting.
Joe Weider's Olympia (pictured left), Orlando, October 7-10. "The World Series of Body Building."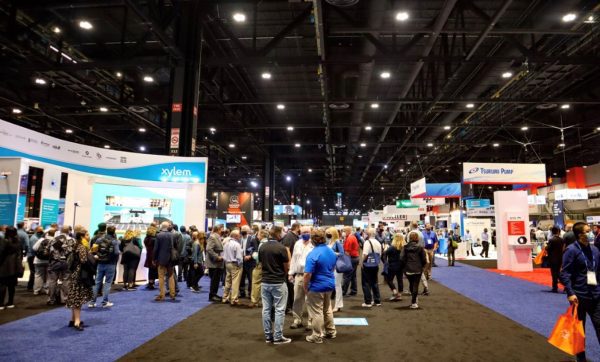 WEFTEC (pictured right), Chicago,  October 16-20. "The world's most comprehensive gathering of water quality professionals and thought leaders."
Electrify Expo (pictured top), Miami, October 16-17. "North America's largest e-mobility event … a weekend festival that gathers the World's top EV manufacturers" in more than 500,000 sq.ft. of space.
MJ BizCon (pictured below) Las Vegas. October 20-22. A marijuana business conference with more than 1,000 exhibiting companies.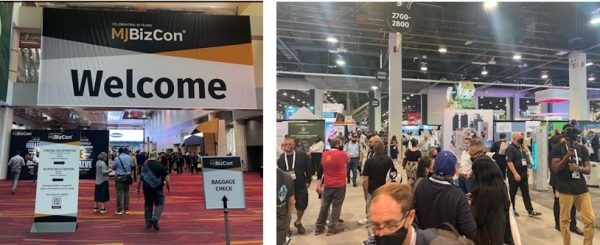 Space precludes posting photos of all well-attended shows this month, but a few others were: ARA in Vegas, AUSA in D.C., HTLH in Boston, Interphex in NY, NACS in Chicago, and Premiere Beauty in Orlando.  One other show worth mentioning is a global event postponed from a year ago.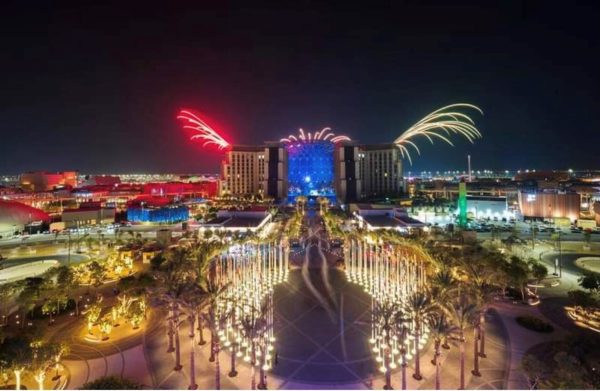 Expo Dubai 2020 (pictured left) opened October 1 and attracted 700,000 people in its first two weeks.
Possibly the largest live event this year, the Expo in Dubai has exhibits and promotes business. It has 192 nations participating—each with its own pavilion area. The show is open through March 30, 2022, with total attendance projected to exceed 9 million people.
Crowds are rushing back to live events because it's fun … it's entertaining …. it's good business … there's a need for human connections … and because it's been way too long without them.
Events display products, develop brands, encourage networking, generate leads and promote commerce.  They make money; they create jobs; they make sense; and they are safe.  Is it any wonder that crowds are rushing back to live events?

Bob McGlincy is director, business management at Willwork. Willwork creates engaging, energized, and exceptional event experiences. He can be contacted at Bob.McGlincy@willwork.com.