The first Africa Travel Week, an event comprising of three co-located shows, successfully occurred from Apr. 28-May 3 at Cape Town International Convention Centre (CTICC).
Featuring International Luxury Travel Market (ILTM) Africa; Incentives, Business Travel & Meetings (IBTM) Africa; and World Travel Market (WTM) Africa, Travel Week delivered to over 6,500 one-to-one meetings providing an impressive economic impact on the continent's leisure travel, luxury tourism and the MICE/business travel sector.
All three events are subject to an independent ABC audit of statistics after the shows to ensure full transparency for the industry.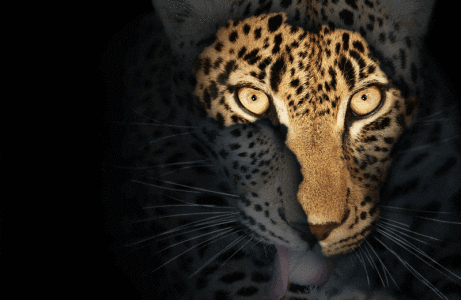 "More important than numbers is the impact that these events have had on those involved.  The comments from exhibitors and buyers have shown that Africa Travel Week and all three events are clearly a vital component to this continent's travel industry, and we go into 2015 with the support of the exhibitors and buyers for next year's event," said Sugen Pillay, business development director, Thebe Reed Exhibitions.
Suppliers and buyers praised the three events as an "excellent new opportunity for Africa's business development, knowledge enhancement and exclusive networking" in the region but with global relevance.
"We love the international aspect to the Hosted Buyer program. It has even allowed us to put names to so many international faces, and after all, being at ILTM Africa has now saved us on the costs of travel to go and see them!" said Matt Biden, The Royal Portfolio, and exhibitor, ILTM Africa.
World Travel Market Africa kicked off with over 350 exhibiting companies bringing the world to Africa and promoting Africa to the world's leading source markets over two days.
WTM Africa exhibitor William Cook, of Cooks Tours, said he is "amazed with the interest he has already seen in the show. My diary is absolutely fully booked, and that has never happened before."
The culmination of a joint partnership between global events giant Reed Travel Exhibitions and African events specialist Thebe Reed Exhibitions, Africa Travel Week is dedicated to delivering real business opportunities in a focused way over a period of a week, providing a key industry platform that offers all travel industry professionals the chance to engage in real value business conversations, meet new contacts, exchange ideas, share best practice and learn and network in a fresh new environment.
"This is the first time we have ever undertaken to bring all three of our global brands together in one country in one week. Such a powerful business proposition not only shows the travel industry the diversity of this country's travel offering to the world's leading source markets, but it gives Africa the opportunity to be a global player in the leisure, business and luxury tourism sectors," Pillay added. "We want to thank the City of Cape Town, the CTICC and Wesgro for their partnership and support in launching all three shows.  We believe this is a truly unique proposition, and this week has already created some staggering business opportunities as well as giving Cape Town its own introduction to many who have not been here before."
Dates for Africa Travel Week 2015 are:
ILTM Africa: Apr. 13-15, 2015
IBTM Africa: Apr. 13-15, 2015
WTM Africa: Apr. 15-17, 2015