(Pictured above: The Disinfect Group demonstrated their disinfecting walkway while the Nuvista booth shared their virtual high-fives at the Together Again Expo in Orlando)
by Jim Obermeyer
The Orange County Convention Center welcomed its first tradeshow under modified operations on July 24. The Together Again Expo, hosted in collaboration with Alliance Nationwide Exposition, offered a hybrid solution to connect and reunite more than 1,400 live industry professionals and 8,225 virtual attendees as they gathered to join the conversation and learn how to navigate the safe future of live events.
Setting the standard on how live events may be hosted in the future, the OCCC and Alliance successfully revised the traditional tradeshow experience to offer a safe and controlled environment for attendees, exhibitors, speakers and participants.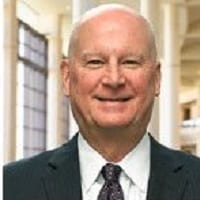 "We were honored to have played a role in the successful execution of the Together Again Expo," says OCCC Executive Director Mark Tester (pictured left). "Gaining widespread industry attention, this event provided hope, optimism and practical solutions at a time when our industry needs it most. This groundbreaking industry collaboration, coupled with our Recovery and Resiliency Guidelines, GBAC STAR accreditation and partnership with Orlando Health elevates our rigorous protocols and shows our commitment to keeping employees, guests and attendees healthy and safe."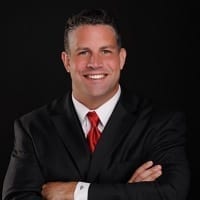 "The Together Again Expo has successfully brought theory into practice and shown how we can come together again to do business," says Alliance Nationwide Exposition CEO Mark Yuska (pictured right). "Touching on themes of safety, recovery and resiliency, we are proud to have connected our industry at this defining moment in history."
This all sounds well and good, but how did those who exhibited and attended the event think it came off? Our team at Exhibit City News reached out to those we know in the industry to find out. We asked three questions:
What was your overall impression of the event?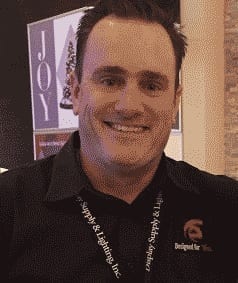 Kevin Carty, executive VP at Classic Exhibits (pictured left): "It exceeded my expectations. And I was coming in with very high levels of expectations. This had to be done right and they knocked it out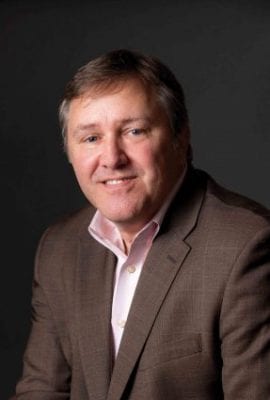 of the ballpark."
Mike Ebert, president at Chicago Exhibit Productions (pictured right): "I was impressed with how positive everyone was. You could truly tell that the industry is ready to get back to work. There was not a single moment that I felt uncomfortable or worried about my safety."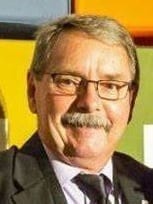 Jay Burkette, VP at Expo Displays (pictured left), provided perspective as an attendee: "I had a couple of objectives in attending from a non-exhibiting side—the first was to get onto the show floor with my peers, along with seeing how OCCC staged and handled a safe event. From my arrival to departure I was very impressed. I think OCCC has shown we can do this safely. Now we just have to convince attendees and exhibitors to come back to the show floor."
How well do you think this event achieved its objective of proving that tradeshows and events can b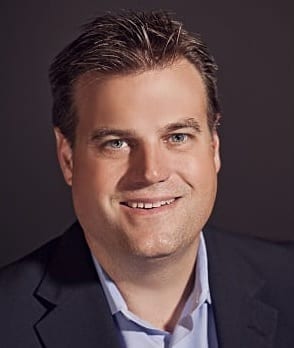 e done safely?
Dasher Lowe, executive director at EDPA (pictured right): "I think they fully accomplished the objective of showing how an event can be successfully executed within the new standards. From the moment you walked in the door and had your temperature checked, to heading onto the show floor and seeing the 'this area has been sanitized' signs, I felt completely safe and comfortable."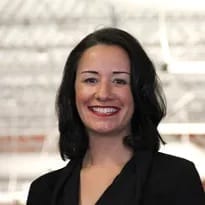 Gina Porcaro (pictured left), senior account executive at Optima: "Unlike concerts and sporting events, tradeshows and events can be controlled and managed safely; it will be a slow and calculated restart, but we can do this, we can get back to business, this was successfully proven by the OCCC, Alliance, the exhibitors and the attendees."
With the announcement that there will be more Together Again Expo's throughout the country over the next several months, what are your thoughts on your company's participation in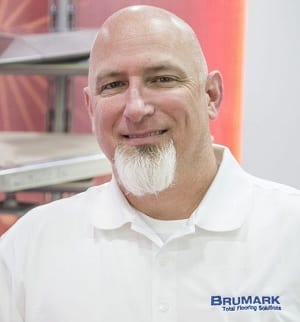 any of these?
James Zacharias (pictured right), VP of sales at Brumark: "The level of engagement was good, the ability to have meaningful dialogue solidified the value. We have looked at the schedule, I think we have to look at what will be beneficial to our company in the long run. Budget is a concern right now for everyone."
Classic Exhibits' Kevin Carty: "We will be there without question. Personally, I felt safe, I felt that my staff was safe and, like others, we need to continue to show the world that events can happen…business can be done face-to-face in a safe and meaningful way.
In w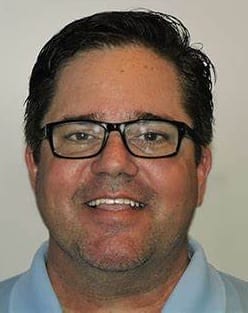 rapping up conversations with the exhibitors and attendees, it was quite obvious that creating this event was something this industry really needed to do. Sure, it would have been nice to have more people physically on the floor and representing a wider geography. As Dan Griffin, VP at CREW, points out, it will be interesting to see what the next few weeks show in reporting back on how safe everyone remained…if there is no virus spread, then we were successful.
But David Sterne, founder & CEO of Inside Track (pictured right with writer Jim Obermeyer at the Together Again Expo), put the best wrap on it: "Together Again Expo is really what the industry needs right now, along with national TV and radio coverage. We need to show elected officials on the local, state and national level that the tradeshows and conferences are essential businesses in terms of commerce and stimulating the economy."
The live event and expo intend to bring event professionals in-person and virtually to several cities around the U.S. in the next couple of months. Meeting and event professionals and suppliers can register at www.togetheragainexpo.com.
The Orange County Convention Center is the second-largest convention facility in North America and provides approximately $3 billion in economic impact to Central Florida annually. In recent years, the OCCC has averaged nearly 200 events, including 115 conventions and tradeshows that attract more than 1.5 million attendees to the region each year. For more info, visit www.occc.net. 
Alliance Nationwide Exposition is a General Service Contractor providing exposition production, logistics, labor and decor to more than 527 events annually throughout the U.S. Alliance operates in more than 60 U.S. cities with working experience in 560 hotels and convention centers. For more info, visit alliance-exposition.com