The National Tradeshow Alliance, founded in response to the challenges of individuals in the tradeshow community, has partnered with the Together Again Expo to co-host an expo and job fair in Atlantic City, August 5. There will also be an opening night party on August 4. Click here to register to attend or here to register to be an exhibitor or sponsor. Registration is free for NTA members.

In addition to the one-day expo, the schedule includes an educational track and speakers including a labor leaders panel discussion on industry myths and facts; another panel on industry updates and trends and what's on the horizon along with talks on "How To Rock Your NTSA Membership" by Jacqueline Beaulieu, HMCC; "Strategies to Accelerate Revenue" by Paisley Demby, Goldman Sach; and "Customer Service: How We Impact Our Communities & the Vital Role We Play" by Odie Parkins, Carpenter Contractor Trust.
Meet the speakers:

Odie Parkins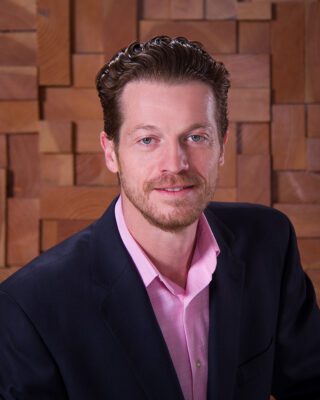 Parkins' career began as a carpenter apprentice working in the construction field under some "amazing journey workers from a variety of trades." He left the field to pursue a position as carpenter apprenticeship and training director for the state of West Virginia where he focused his efforts toward developing a solid instructional team and administrative process for developing craft workers. Says Parkins, "My experience lies in the fields of adult technical and professional education and development. I was recruited as a facilitator of leadership and development programs at the Carpenter's (UBC) International Training Facility in Las Vegas. During my tenure at the International Training Center, I have spoken and presented to thousands of men and women who work to impact positive culture change on union job sites throughout the U.S. and Canada." His presentation is scheduled for 9:15 a.m. and he will be speaking on ""Customer Service: How We Impact Our Communities & the Vital Role We Play."
Jacqueline Beaulieu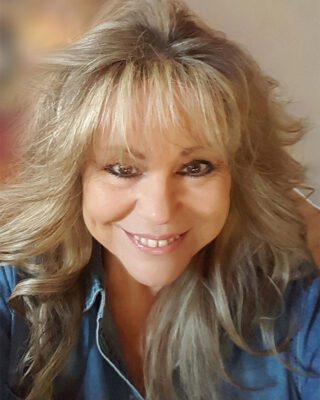 Working across all sectors of the tradeshow, events and association industry, Beaulieu's knowledge and expertise in association management, as well as healthcare convention and event marketing is what brought her to Poretta & Orr. Prior to this she was with Healthcare Convention & Exhibitors Association, the industry trade association with the sole mission to educate those involved in healthcare convention, exhibit and event marketing. As the executive vice president and executive director at HCEA for nearly 16 years, she provided strategic direction for the organization and has continued to stay actively involved in the industry. Currently she is one of a handful of trainers globally for the Healthcare Meeting Compliance Certificate (HMCC) program at Meeting Planners International and is on the Board of Directors for MPI's Medical Meeting Planner Advisory Board, Georgia Chapter of Meeting Planner International, the National Tradeshow Alliance, and she regularly speaks at numerous industry organizations and contributes to many industry publications. She will be speaking at 11:30 a.m. on "How To Rock Your NTSA Membership" and she will also be presenting a Healthcare Meeting Compliance Certificate Course from MPI Academy from 1-5 p.m. where each registrant will receive an electronic certificate of completion, a digital credential and an electronic course workbook. Participants will need to register through directly though the MPI Academy at https://academy.mpi.org/mpi/live/4340/page/18290
Paisley Demby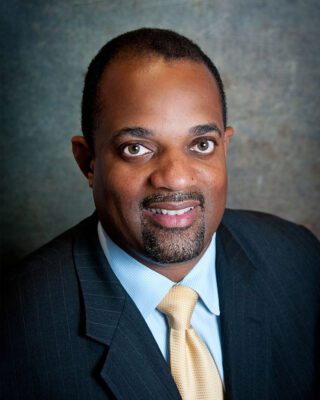 Demby serves as the business services director of the Goldman Sachs 10,000 Small Businesses Initiative. As director, he is responsible for partner development, marketing, promotion and recruitment of small business owners into the program. He designs and delivers small business development training and manages a team of business advisors who provide direct services to business owners in the program. He has been employed by such renowned firms as Accenture, JP Morgan, SynergieCapital Group, IBM, General Motors, The May Davis Group and Westinghouse. He holds an MBA in Finance and Strategic Management from The Wharton School of the University of Pennsylvania, and a BA in Engineering and Economics from Brown University. He will be speaking at 2 p.m. on "Strategies to Accelerate Revenue."
Industry Updates & Trends: What's on The Horizon
Below is the panel who will be discussing industry trends at 1 p.m.
Kevin Carty
Carty, the co-chair of the National Tradeshow Alliance, most recently served as a director on the board of the EDPA for 10 years and has served on many subcommittees within EDPA. He started at Classic Exhibits in 1994, when there were only five employees. For the first 16 years, he did everything from build exhibits (for the first four years), to process orders, to assist with marketing and visit distributors (next 12 years).  In 2009, the company hired two outside sales managers which allowed him to focus on the day-to-day business operations. Since then, he has focused on sales and operations management including developing new markets such as retail, corporate environments, broadcasting sets and special events.
Tommy Goodwin
Tommy Goodwin is the vice president of government affairs for the Exhibitions & Conferences Alliance, a newly-formed association dedicated to the recovery and advancement of the business events industry. In this role, he leads ECA's advocacy on behalf the interconnected ecosystem of exhibitors, show and event organizers, suppliers, venues, and destinations that comprise the $396 billion business events landscape. Prior to joining ECA, he spent more than 20 years leading a wide range of government relations, public affairs and issue advocacy efforts for several globally-recognized associations and corporations, including Oracle Corp., AARP and the Project Management Institute. Additionally, he was a research fellow at Harvard Business School focused on the international political and legal environment in which business operates. Recognized by The Hill in its 2020 list of association "Top Lobbyists," he has a B.B.A. from The George Washington University, an M.B.A. from Auburn University, and a postgraduate diploma in European Union Law from King's College London. He also holds a Certified Association Executive designation from the American Society of Association Executives and a Project Management Professional certification from PMI. He currently serves as president of the National Institute of Lobbying & Ethics and the immediate past chair of ASAE's Government Relations and Advocacy Professionals Advisory Council.
Dasher Lowe
Dasher Lowe is the executive director of the Experiential Designers and Producers Association. EDPA is committed to driving growth within the experiential, exhibit and event industry through advocacy, networking, education and good works. The EDPA is the network for leaders in the customer experience industry. Its members combine marketing, design and production leadership to help organizations create effective face-to face customer experiences & environments for tradeshows, events, corporate environments, museums, retailers, education and entertainment.
Don Svehla
Coming from the show floors of Chicago, founder Donald Svehla realized the need for an industry news source back in 1993. To fill the void, Svehla—with the support of industry friends—began putting his 20+ years of tradeshow experience down on paper. The result was the first Exhibit City News, which launched in June 1994 and was a small eight-page newsletter for Chicago's tradeshow workers and community. Committed to being a voice for the meeting, convention and tradeshow industry while maintaining a reader-friendly format, ECN boasts a broad-based readership and is now the premiere magazine covering the meeting, convention and tradeshow industries. The ever-growing subscriber base includes CEOs, CFOs, VPs, managers, meeting planners, suppliers, facility personnel, account executives, show floor workers and exhibitors.
Educational Tracks
In addition to the Healthcare Meeting Compliance Certificate Course from MPI Academy being presented by Jacqueline Beaulieu from 1-5 p.m., Rick Counihan will be speaking on a "360ᵒ Approach to Reimagined Tradeshow Marketing" at 10 a.m.; Trade Show Solutions Center CEO Laura Palker will speak on virtual events, hybrid events and zoom meetings at 11 a.m.; and Brass Lantern CEO Seth Dean will speak on how to look good on video for virtual and hybrid meetings and events at noon.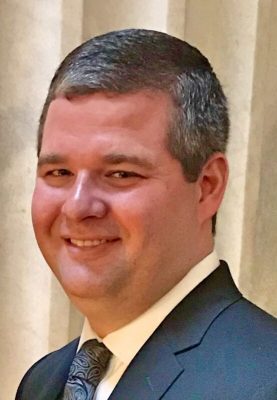 Rick Counihan
Counihan has been in the conventions and meetings industry since 2005. Currently, he is the vice president of client services and operations at Poretta & Orr Inc. Poretta & Orr is an exhibits and events marketing company focused on the development and execution of client programs within a variety of industries. Specifically, Poretta & Orr focuses on strategy of conventions driving seamless implementation of programs. Counihan's background has spanned strategic development, driving client creative experience design and hands on on-site execution of Poretta & Orr's client programs. His oversight of general company operations and client services allows him to be intimately involved in every aspect of convention and event programs, from concepting, through fabrication and production and finally to the end user customer experience.
Laura Palker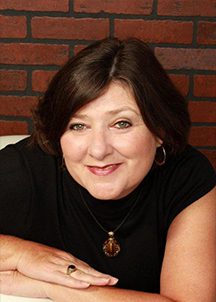 Palker is the founder and CEO of Trade Show Solutions Center, a leading provider of exhibit planning, design, production and marketing services for the past 18 years. A respected and highly sought-after firm, Trade Show Solutions Center provides planning and execution for businesses of all sizes. Laura's skill in sales, marketing and branding, coupled with her insight into her clients and their needs, has led to the company's success. She is also a partner in both NewNormalSupplies.com providing visual communications to businesses to help them grow and prosper. Prior to these ventures, she spent time honing her skills at firms that specialized in exhibit productions, logistics, sales and marketing. She has taken this vast wealth of knowledge and created companies to serve her clients and the tradeshow world.
Seth Dean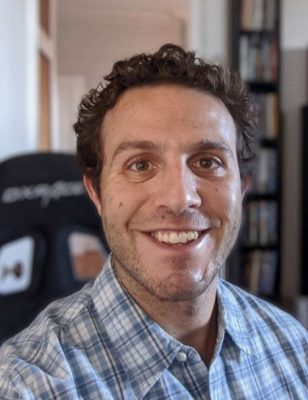 Dean is a professional lighting designer, videographer and founder of Brass Lantern. He has worked on Law and Order: SVU, Law and Order: Organized Crime, Billions, The Last OG, Saturday Night Live; as well as commercials for Google, Facebook, Mercedes, Tesla, Tom Ford and Prada. Brass Lantern provides a virtual consultation that applies tried and true movie-making techniques to your home office. As the industry moves forward with the hybrid model of business interaction, the need to look good on video has become a business priority. IMDB: https://www.imdb.com/name/nm6777381/  and his LinkedIn profile is at  www.linkedin.com/in/seth-dean-78a18115
The purpose of the National Tradeshow Alliance and the "TOGETHER LET'S BE THE VOICE" campaign is to address the needs (financial, education, social services, wellness programs) of the people in the tradeshow industry created by the suspension of tradeshows, conventions and conferences. For more info, visit nationaltradeshowalliance.org. To register to attend the job fair/expo, click here or to be an exhibitor or sponsor, click here.