With a strong background in the field of graphic arts and design, the bar was set high when Linda Musgrove, founder and president of Trade Show Teacher, embarked on a mission to find the perfect designer to join her team.

 
Musgrove, author of The Complete Idiot's Guide to Trade Shows, recently found one such designer whom she has enthusiastically welcomed as the newest member of her creative crew of tradeshow professionals.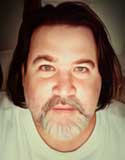 David Delatorre is proficient in all mediums, including web design, graphic design and illustration. Delatorre's skills include designing websites from scratch, creating logos and delivering advertising campaigns in electronic and print media. He also illustrates children's books and creates original art and caricatures.
"We are so proud to have David as the new senior designer on our team," said Musgrove. "He has a proven portfolio and brings heightened creativity to our firm. He takes thoughts and ideas and brings them to life graphically, artistically, professionally and swiftly."
The design work Delatorre will be doing on behalf of Trade Show Teacher and its clients involves integrated marketing initiatives, including promotional materials, websites, comprehensive brand creation and full-fledged, show-related advertising campaigns.
"I am very excited about joining the Trade Show Teacher team," said Delatorre, who studied at the RCC Institute of Technology in Canada. "Our projects are challenging and exciting for the audience for which they are geared. The quality and detail has to be meticulous and executed to the highest standards in the biz. These are my kinds of projects."
Headquartered in southern Florida, Trade Show Teacher provides full-service tradeshow management by helping businesses make the most of their tradeshow experience. This includes helping clients secure qualified leads, conduct effective show selection, increase ROI, enhance and increase publicity and gain overall exhibit program growth.
"I created Trade Show Teacher to help exhibitors strategically plan and effectively execute their tradeshows at an affordable price," explains Musgrove, who is a regular contributor to several industry-related publications and sites, including Exhibit City News. "We at Trade Show Teacher want to share our secrets of success.