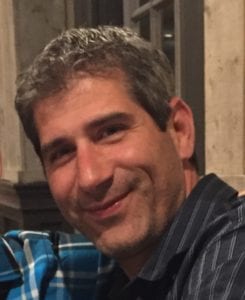 A new website, www.tradeshowoverflow.com, hit the web on January 1. Created by tradeshow industry veterans Scott Carpenter (pictured below and left) and Lance McNally (pictured right), the site has been described as "Craigslist for the tradeshow industry." Carpenter and McNally spent numerous years owning and operating exhibit houses and labor companies before starting up this venture, explaining that they saw a need in the industry and decided to act.
Says McNally, "We wanted a site that exhibitors and exhibit companies could not only save money but make money as well," adding, "there seems to be an abundance of things that sit in warehouses costing money to store or are thrown out. Why not re-sell and help extend a budget or recoup losses? Not just whole booths but all the parts and pieces that others may need to complete a project."
The site is free to use and not only covers items for sale but also lists many service providers for tradeshow booths and projects. TradeShowOverflow offers advertising through social media which means that every classified ad is posted to their Twitter account simultaneously. This places classified ads in a Twitter news feed in real time to thousands of industry professionals–everything from finding storage, shipping, labor and graphics to finding that perfect piece to finish off a booth. Carpenter explains, "Our goal is to help reduce cost and minimize waste. Users can also find employment in the industry or post a help wanted ad. Everything you need is in one place and it is free to post and shop."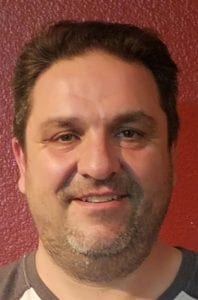 Items currently for sale on the site include a six foot polar bear for a display, an entire jewelry booth with all the merchandise and everything in between. Categories include free classifieds, event services, event employment with features like "Must Sell Now" to sell something before the tradeshow is over. There's "Need Show Floor Help Now" and "Get a Quote Now" allows you to get multiple prices from multiple vendors at one time. Says Carpenter, "Check us out… I am sure you have something laying around a warehouse that you would like to turn into cash!"
Eric Kaplan, Premium Exhibits/Premium Trucking and Storage owner, is a current advertiser and says, "This is something the industry has needed for a long time. They sell everything you need for an event… and it's free to use. It is truly the one stop shop in the event industry. It's hard to believe this has not been done sooner. That's why I advertise my labor and trucking company on their site."
And one satisfied customer, Rich Trambiano from ITES Exhibits, says, "I love getting tweets of what is being posted. As an exhibit house this comes in very handy completing projects under budget."
For more info, visit www.tradeshowoverflow.com.