by Bob McGlincy
The Consumer Electronics Show, "the most influential tech event in the world," opened on January 5, 2022 with more than 2,300 exhibiting companies. The show is so large, it requires exhibit floors in multiple venues. Roger Dow, president and CEO of the US Travel Association, said, "CES is nothing short of a model for how business events can and should take place in 2022."
Executives from associations, convention centers, display houses, and contracting companies — presidents, CEOs, owners and others – were asked to comment on how and why tradeshows work. Below are some of their intriguing observations.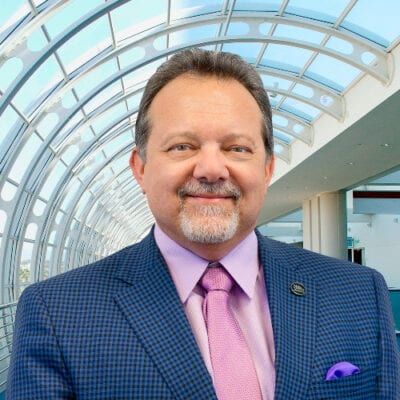 Rip Rippetoe, President and CEO, San Diego Convention Center

"Virtual gatherings meet certain needs; but for tradeshows, the pandemic has reinforced that there is absolutely no substitute for in-person environments. Companies depend on engagement with customers, and customers value opportunities to check out products and have conversations before making decisions. At the San Diego Convention Center, we've found this to be true across sectors, from medical to pop culture to consumer shows to all the other industries we host here in San Diego."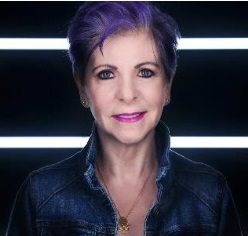 Frédérique "Freddie" Georges, CEO and Founder, FG/PG
"For starters, tradeshows are a spectacular way for brands to get their products and services front and center and seen by hundreds of thousands of people (whether B-to-B or B-to-C) in a short amount of time and in a single location.
"From a marketer's standpoint, tradeshows serve to strengthen brand identity and positioning, as well as create awareness, desire and consideration. From a sales standpoint, it provides brands with an opportunity to gather a large number of leads unlike any other activity within the marketing mix, and specifically, in a B-to-B scenario, there are literally negotiations and orders being made on the floor.
"Tradeshows give us a chance to take an audience very quickly through the entire marketing funnel in a short amount of time. There's really no way to replace the level of value a tradeshow has to offer."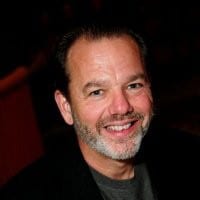 Sam Lippman, President, Lippman Connects

"There is nothing better for productive networking and effective sales than in-person tradeshows.  They are greener and more cost-effective than any other marketing medium."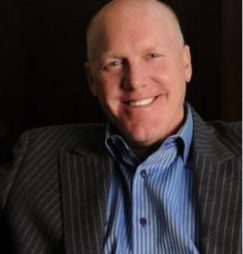 Mark Johnson, CEO, Star
"There has been a lot of discussion regarding the future of tradeshows. We have seen a strong rebound by clients and the addition of new clients in their commitment to return to in-person shows.
"In general, 'Zoom' fatigue has created less engagement for virtual events. The opportunity for companies to get back in front of their clients & prospects is demonstrating the power of face-to-face experiences. This past fall our clients have been pleased with the quality of attendees at shows, more qualified leads and strong engagement from attendees. Return on Objective and Return on Investment has been positive for clients. Show organizers, venues and convention centers have created a lot of confidence with their Health & Safety protocols.
"We are seeing our show planning, reservations and the creation of new experiences returning to pre-pandemic levels."
Kelly Helfman, President, Informa Markets Fashion 
"Our events are platforms to re-build and re-invigorate industries. They serve a really important role in relationship building, in discovering innovation, and in revenue-driving for the communities they serve.
"The fashion industry in particular is a very tactile one—people want to see and feel fabrics—so having a physical platform is really important. Digital solutions provide a powerful, year-long, complementary tool to support the live event experience, and we absolutely see digital as a long-term engine for us, but networking is not really replicable in a virtual format.
"Face-to-face connection is powerful and will always be important—I think we learned that more than ever over these past two years."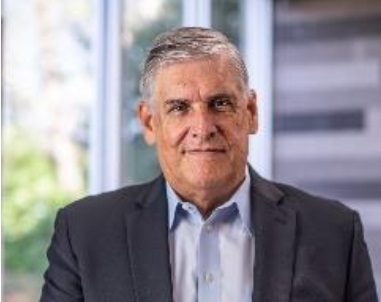 Durl Jensen, President, CDI USA, Inc., CDI World
"Tradeshows work because they combine two powerful elements: human interaction and magic. A significant sale rarely takes place until the buyer feels they not only have confidence in the product but in the seller. Tradeshows provide an especially effective platform for prospects to gain that vital trust by engaging directly with suppliers or producers in a superbly time-efficient and economical way.
"It's much more than simple efficiency though. One of the biggest benefits of a tradeshow to both buyer and seller is its serendipitous nature: the unexpected discovery of a useful product or service you never thought existed, a question you'd never thought to ask before now, an answer that creates a great new opportunity.
"That's the magic, and the reason why, despite all the recent challenges, tradeshows continue to prevail."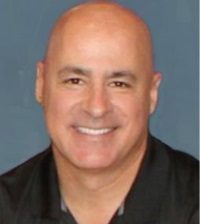 David King, President, Willwork Global Event Services

"I will keep it simple.  And brief.
"Tradeshows are all about buyers and sellers, and their experiences … it's about relationships, communication and trust.
"There is no better avenue for all this than face-to-face."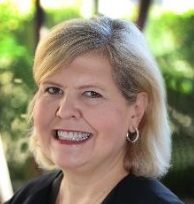 Karen Chupka, Executive Vice President, CES, CTA

"Tradeshows are critical to bringing an industry together and establishing business relationships face-to-face.  CES convenes tech advocates from around the globe and provides a place for attendees to gather and do business. Attendees conduct an average of 33 meetings while at CES, and we look forward to seeing this level of business impact when we return to Las Vegas this January."
Tom Corcoran, President, Corcoran Expositions
"Corcoran Expositions, Inc. has organized 11 safe and successful tradeshows since July. Something that has worked for us has been to develop safety-first trade show floor plans that moved away from having eight to ten companies set up in a row and instead went with a concept in which no one exhibitor would have more than one neighbor next to them. We did this by greatly expanding the exhibit floor by adding more cross aisles throughout the floor plan which helped us to provide more social distancing all around the exhibit floor. We have also utilized two entrances and two separate exits and have had hand sanitizer stations placed throughout the hall. By spreading things out, we created a comfort zone for both exhibitors and attendees." To visualize the spaciousness and added safety of this concept click on ABCA 2022 Floor Plan to see an example of this type of booth layout.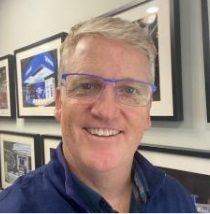 Michael McMahon, President & CEO, Hill & Partners, Inc.  
"Face-to-face engagement, in our experience economy, is a proven way to connect, move and inspire an audience. The sophistication of the show floor, and the ever-expanding omnichannel environment, can yield a wide variety of options to gain feedback from targeted prospects and current brand advocates alike. We have moved beyond the 20th century measurement process; "how many did we sell? … and what did it cost to be here?" Now with technology solidly holding a place in almost every B2B or B2C offering, the measurement of immersive co-created experiences has become much more complex and challenging. Today, success often hinges on a more deeply perceived relationship with a product or service, which typically yields an expanded offering. Those offerings often require a more favorable person to person environment for engagement, designed to gain traction and influence.
"Tradeshows continue to provide a unique and highly effective opportunity for people, product and brands to collide. All within a multi-faceted, purpose-driven and deliberately-designed experience.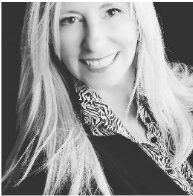 Anik Forest, President, Archex
"The shows are back and deals are happening on the show floor. In the past few months, we have noticed that even though the attendance might be lower, the quality of the visitors are much more valuable. As an example, businesses that used to send three to five people to a show as visitors, are now sending one to two people only—but they are the good ones. If they are traveling to a show, it is to get business done. So I say quality over quantity—not a bad thing after all."
Matt Hrdlicka, President, Limitless Exhibits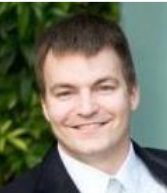 "Tradeshows work because we're people, and proximity matters a lot to people. Especially as remote work becomes more commonplace, and we see each other, our co-workers and clients less often, in-person annual and semi-annual events might gain greater importance as gathering points for industries. Even during a challenging 2021, with lower attendance and restrictions, what we've heard from our clients has been consistent: the motivated buyers and decision makers are coming, and there's no better sales point than meeting face-to-face with a motivated buyer."
Herb Besaw. President & CEO, Spoon Exhibits and Events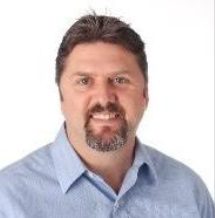 "Some like to say "the tradeshow industry," others will say "live events" or another fancy version of "face-to-face marketing."  Regardless of what you call it, "it" works.
"Having spent over 40 years watching organizations present themselves in environments to engage with others, has proven that a handshake (or now a toe touch or a fist bump) still works!
"If COVID has proven anything, it is that our desire to interact, engage and to look someone in the eye has a proven value.  Trust, education and excitement are quickly built with this direct contact and engagement.
"Tradeshows, live events and face-to-face marketing deliver!  That has not changed."
There is no substitute for face-to-face meetings. They develop relationships and energize businesses. They are fun, engaging, exciting, informative, productive, magical and positively irreplaceable. The tradeshow industry is an economic engine that drives millions of jobs, generates billions of dollars in revenue, and propels the economy with over a trillion-dollar contribution to the GDP.  Tradeshows do more than work; they flat-out rock.

Bob McGlincy is director, business management at Willwork Global Event Services. Willwork creates engaging, energized, and exceptional event experiences. He can be contacted at Bob.McGlincy@willwork.com.

Note from the Publisher: We planned for this article to appear in our Q1 print edition, but due to unforeseen circumstances, we had to change our plans at the last minute and we regret that we weren't able to include this piece in our print edition.