by Jeanne Brei
Hotels and venues in Las Vegas are always making news—from the Dream Hotel having to take a "pause" in construction to get more financing to the Fountainbleu looking at a New Year's Eve opening in 2023 (thus missing being open for the Formula 1 race in mid-November). Let's start with some of the exciting buzz:
Concerts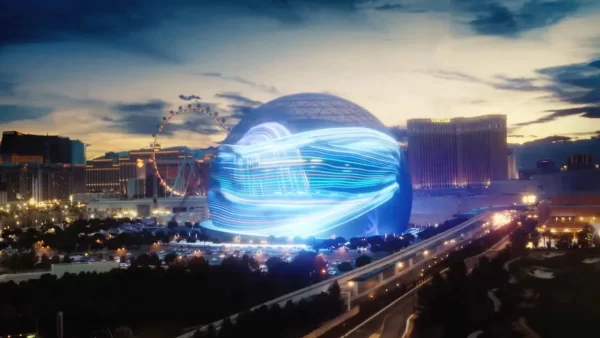 For earlier completion dates, look no farther than the MSG Sphere (pictured right), which has moved its opening date to Sept. 29 with U2 in what will be their first concert performances in four years. They have been adding shows as the "U2: UV Achtung Baby Live At Sphere" sold out their first five dates (Sept. 29-30, Oct. 5,7 and 8) and are now up to 25 dates, including Oct. 11, 13, 14, 18, 20, 21, 25, 27, 28; Nov. 1, 3, 4 and eight shows in early December. And the Formula 1 races, which have caused cones to be placed all over the Las Vegas Strip and surrounding streets as they repave and prepare for the race cars, will be Nov. 16-18.
The Sphere has been beset by cost overruns, with Madison Square Garden Entertainment Corp. (MSGE) recently revealing high inflation boosted the Sphere cost to about $2.175 billion. Given the substantial costs of shutting down and starting up construction, plus changes in design and impacts from COVID, rising commodity and labor costs, inflation, supply-chain issues and the complexity of the project, it's no surprise that the price tag has risen more than a billion dollars from the original building estimate back in 2019. Last December, MSGE announced it would separate its live entertainment business—including Radio City Music Hall and the Beacon Theatre in New York City—from the MSG Sphere and Tao Group, which along with MSG Networks became a single, publicly traded company known as MSG Sphere Corp.
Last February, the New York-based developer then sold its majority ownership of Tao Group Hospitality (its worldwide operations include 17 restaurants, nightclubs, and day clubs in Las Vegas) for $550 million to help pay development costs for the Strip entertainment venue. According to the New York Post in February, MSGE chair James Dolan fired MSG Sphere president Lucas Watson and MSG Sphere senior manager of business operations Jenna Wolfenson to personally oversee the project's construction homestretch while hiring Guy Barnett, former CCO at the Brooklyn Brothers creative agency, to lead brand strategy and creative development and David Hopkinson, the president of MSG Sports, to "help guide the Sphere."
The Peppermill Restaurant and Fireside Lounge Returns to 24-Hours on Weekends Starting June 1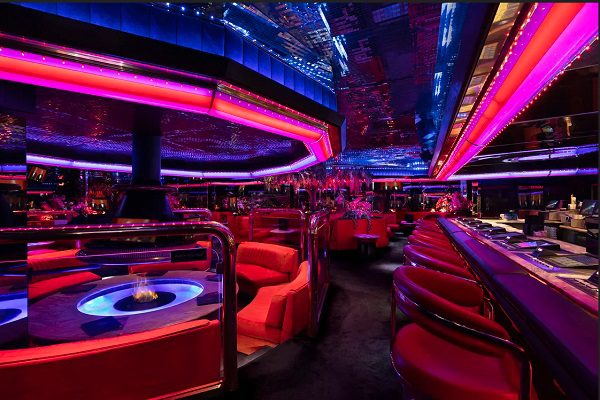 The iconic 50-year-old Las Vegas diner, the Peppermill Restaurant and Fireside Lounge, known for its vintage Vegas pink and purple neon interior (with Tiffany-style lamps covered in flamingoes), retro floating firepit in the lounge, real-life ties to mobsters and appearances in movies like Casino, will finally return to weekend 24-hour operations. Starting on June 1, the Peppermill will be open 24 hours on Fridays through Sundays.
Following the all-hours weekends, it will close on Mondays at 11 p.m. and resume its weekday hours of 7 a.m.-11 p.m. The restaurant stops seating an hour before closing, so arrive by 10 p.m. on weekdays. After two months of being closed during the lockdowns, the Peppermill reopened on May 22, 2020, with shortened hours but it is always so un-Vegas to hear a Peppermill cocktail server say the words, "Last Call."
ILEA Las Vegas Chapter Closes Its Doors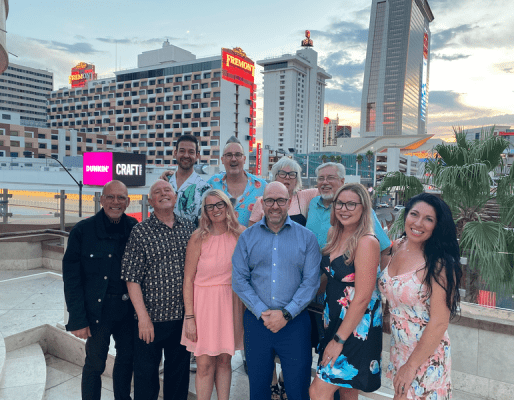 The International Live Events Association, formerly known as ISES (International Special Events Society), has closed its Las Vegas chapter (several chapters across the country have also ceased operations) after 26 years of operation due to only having five local dues-paying members. At its height in the late 1990s it had more than 150 local members and could never have foreseen the days when Las Vegas would be hosting the Super Bowl and a Formula 1 race within two months of each.
More than 50 event producers attended the farewell event for the chapter last week. Click here to read former Chapter President, Board Member and International Committee Member Lenny Talarico, CSEP, CHE's blog about the chapter closing. Pictured right are former ILEA Las Vegas Chapter Presidents including Lenny Talarico, Michael Brown, Donnell Bayot, Kevin Hacke, Professor Joe Goldblatt, Gary Bordman, CSEP and others.
The Dream Las Vegas Hotel Pauses Construction Awaiting More Funding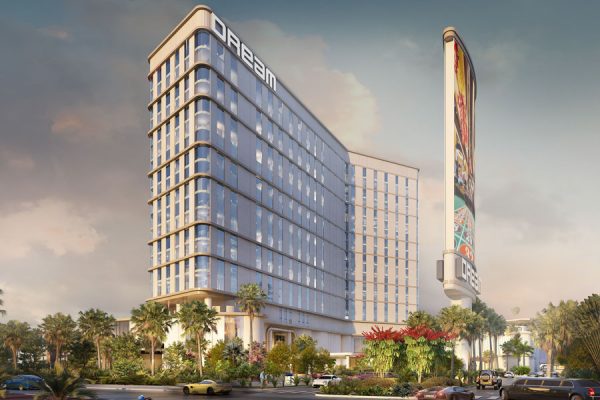 Construction of the Dream Las Vegas boutique hotel-casino project "fully stopped" in March after developer Bill Shopoff revealed that his funding has temporarily dried up, leaving him owing approximately $25 million to $30 million for work on the resort. Some of the issues regarding the funding are tied to skyrocketing loan interest rates caused by the record-high inflation. Currently, the budget for Dream is around $550 million to $575 million.
Shopoff and his partner in the project, Contour CEO David Daneshforooz, have been paying for its development with their own cash, while negotiating with their lender for a $400 million plus loan. Shopoff insists that contractor McCarthy Building Companies will be paid and they will continue work on finishing the 531-room hotel-casino next door to the Pinball Hall of Fame and across from Mandalay Bay Hotel and Casino.