The national sales director of VisitPITTSBURGH, the official tourism promotion agency for Allegheny County, was honored by Pittsburgh Society of Association Executives (PSAE).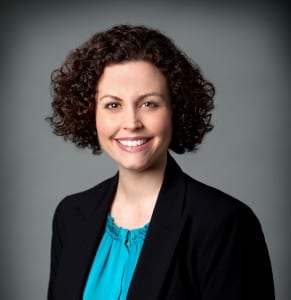 Sara Holzer was awarded the 2015 PSAE Outstanding Affiliate award. The award recognizes an individual from an Affiliate Member Organization who has contributed substantially to PSAE over the past year. The PSAE Outstanding Affiliate Award criteria to be nominated for the award includes serving as an affiliate for at least three years and possessing high ethical standards.
"We are thrilled that Sara has received such an honorary award," said Karl Pietrzak, vice president of convention sales, VisitPITTSBURGH. "She has a strong work ethic and a dedication to both VisitPITTSBURGH and PSAE. I can't think of a more deserving recipient."
Holzer joined VisitPITTSBURGH in 2004 as an administrative assistant in the Convention Sales Department after graduating from Shippensburg University.
In 2006, she was promoted to events manager and was in charge of managing familiarization tours and coordinating tradeshows. Holzer was promoted again, in 2008, to her current position of national sales director.
She is responsible for generating new convention and meeting bookings and handles national association accounts in Pennsylvania, Ohio, Indiana, Kentucky and Michigan.