Volan Technology Recognized for Groundbreaking Enterprise Contact Tracing and Panic-Button Safety Software for Hospitality, Meetings & Conventions and Entertainment Industries 
Volan Technology has been recognized with the Lee Prize Nevada Innovation Award by the UNLV Lee Business School. Selected from 250 proposals submitted from 32 states and nine countries, Volan Technology, one of eight winners, won due to its advanced solution for enterprise-scale, precise and private contact tracing software enabling hospitality operators to make dramatic improvements in virus prevention and save millions of dollars in manual tracing. The AI-based technology also enables organizations to report and respond to emergencies with extraordinary speed and accuracy.
The inaugural prize recognizes innovation that will accelerate the hospitality, meetings and conventions, and entertainment industries into a safer and new normal in a post-COVID world. Judges included Wolfgang Puck, Steve Aoki, William P. Foley II (Vegas Golden Knights owner), Maurice J. Gallagher, Jr. (CEO, Allegiant Air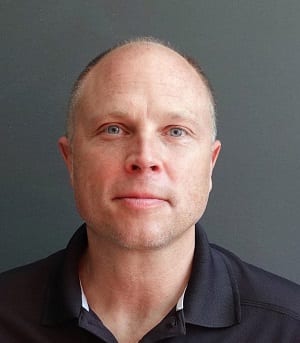 ) and Bill Hornbuckle (CEO & President, MGM Resorts), just to name a few.
"It's an honor to be recognized by the UNLV Lee Foundation and included in such an amazing collection of innovators," says Michael Bettua (pictured right), founder and CEO of Volan Technologies. "Our goal of designing one integrated platform to provide the highest standard of safety and security for large sites was paramount given how the hospitality landscape has changed forever. We couldn't be more appreciative of this acknowledgement and accomplishment."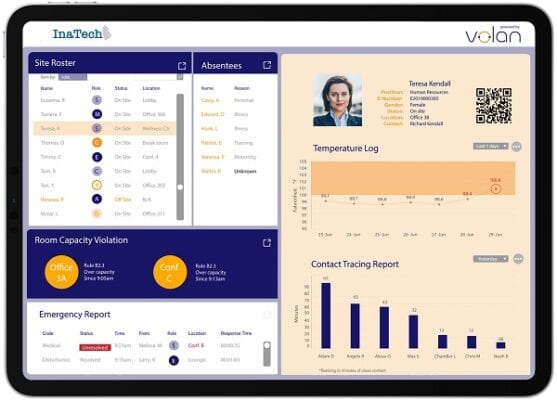 The Volan Positioning System uses micro-location geofencing technology and powerful data analytics to accurately and immediately identify both direct and indirect exposure risk across locations and over time, and calculate those most exposed using a patented scoring system that exceeds the CDC's latest guidelines for determining "close contact."  As a neural mesh wireless network with zero dependency on cellular, GPS or wi-fi, and encrypted data, VPS is far more accurate and protective of privacy than smartphone-based tracing apps, cameras and manual tracing.
VPS also enables hotels, schools and other large properties to dramatically improve emergency response and the safety of staff by knowing the exact real-time location of an incident, staff member(s) affected and incident type (fire, medical, assault, intruder) with real-time 3-D mapping so they can prepare the most effective response.
The UNLV Lee Foundation recognized a total of eight creators who will share a $1M prize. The award was created with the goal of discovering and funding innovative technologies and solutions that make the food & beverage, hospitality, casino, sports and entertainment, and travel industries a safe place for employees and guests in the post pandemic world.
Volan Technology offers immediate and precise virus prevention and crisis response via its patent-pending AI technology with zero dependency on cell, GPS or wi-fi. Founded by a team of veteran software innovators, the company's Volan Positioning System™ enables comprehensive enterprise contact tracing, occupancy monitoring and alerts, temperature tracking and panic button functioning with the use of real-time 3D location positioning, live maps, sensors and immediate communication capabilities. For more info, visit volantechnology.com