Washington Duke Inn and Golf Club, a resort on the campus of Duke University, appointed a marketing manager.
Beginning her newly appointed role is Sheena Cooper, who will report directly to and work closely with Jack Schmidt, the director of sales and marketing.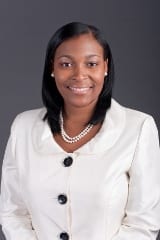 Cooper's responsibilities with the hotel encompass sales and marketing efforts, including in-house collateral development, management of website content, guest e-communications, special projects and working with marketing service partners on the Inn's marketing initiatives.
Previously, she worked at the Greater Durham Chamber of Commerce starting from 2005 and was promoted in 2007 to director of communications and marketing. At the Chamber, Cooper was responsible for the organization's strategic direction and oversight of all internal and external communication, including e-mail marketing, printed materials, the Chamber's website, advertising, media relations and all social media. She also coordinated and executed logistics for key Chamber events, including the annual meeting, professional networking events and key investor events.
Before starting an eight-year career with the Greater Durham Chamber of Commerce, Cooper held intern reporting jobs with The Herald-Sun and The News & Observer. She was also selected as one of only 30 journalism students nationally to participate in a program with the New York Times Student Journalism Institute in New Orleans.
Cooper has served on a number of boards and associations, including the American Chamber of Commerce Executives, Urban Ministries of Durham, Kids Voting Durham, Durham Public Information Officer Council, North Carolina Central University 40 Under 40 Selection Committee and Durham Young Professionals.
She is a graduate of North Carolina Central University in Durham, N.C. where she earned a bachelor's degree in Mass Communication with honors. Cooper currently resides in Durham with her husband, Eric, and daughter, Tatum.