The International Exposition Center (I-X Center), an exhibition venue in Cleveland, Ohio, added two members to its sales staff.
Joining the I-X Center is Travis Poppell as director of sales and Lisa Shields as associate director of sales.
Poppell will be responsible for developing and leading the I-X Center sales team to identify and cultivate new major tradeshows, conventions, large consumer events and other new business opportunities.
"Travis is a talented leader with a friendly, professional manner and a hands-on, teamwork attitude," said Brad Gentille, president and CEO, I-X Center. "He is excited about the resurgence of Cleveland as a convention and meeting destination and strongly believes in the I-X Center's key role in its future success."
Bringing extensive experience in the hospitality and convention industry to the I-X Center, Poppell comes from Orlando, one of the nation's largest convention cities. He previously served as director of group sales at the Wyndham Grand Hotel and associate director of sales at the Hilton Orlando Convention Center and Renaissance SeaWorld by Marriott.
Travis attended the University of Florida and is a graduate of Florida Keys Community College.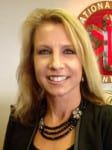 Lisa Shields will manage the development of sales leads, building new relationships, networking with existing partnerships and assisting with identification of new business opportunities for large conference and consumer events.
"We're looking forward to having Travis and Lisa's combined professional experience to continue building on our success with new tradeshows, meetings and special events," added Gentille.
Shields' background includes over 20 years of hotel experience in Cleveland, Texas; Michigan and California where she served as director of catering at Bond Court Hotel; director of sales and marketing at Days Inn, Holiday Inn, the Wingate by Wyndham, and associate director of sales at the Sheraton Cleveland City Centre/Radisson Akron City Centre. Most recently, she was district sales manager for Avon Products, Inc.
She is a graduate of Bryant & Stratton Business Institute and studied Hotel Sales and Marketing at Del Mar College.