Xpert Exposition Services, which specializes in tradeshows, corporate events and exhibit installation, named a chief operating officer (COO).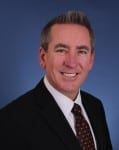 Overseeing day-to-day operating activities, including sales and promotion, finance/accounting, and operations is Jay Kulesza.
"Jay brings a wealth of experience to his new role, and we feel fortunate to have him as a member of the Xpert team," said Bill McBeath, chairman, Xpert Exposition Services. "His senior-level experience with premier gaming and hospitality companies will serve Xpert well as we continue to grow and establish our company as a leader in the tradeshow industry."
Prior to joining Xpert Exposition Services, Kulesza had an extensive career in the hospitality and gaming business. He worked as vice president of finance for the Green Valley Ranch in Henderson, Nev. and vice president and chief financial officer for Treasure Island on the Las Vegas Strip.
Kulesza received his Bachelor of Science in Accounting from Arizona State University.