Zenith LaborNet, an installation and dismantle provider, appointed a more than 20-year exhibit industry veteran to the new position of vice president of special operations.  
Bringing a wide range of experience to the company is Chris Lake, who will be based in the Tucker, Ga. office.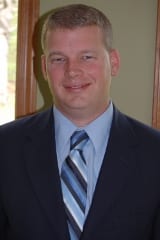 "We are pleased to have Chris join the management team at Zenith. His strategic thinking, vast industry experience and product knowledge added to his ability to come up with new ideas for unique and effective solutions in a wide range of environments blends perfectly with our approach to clients and customer satisfaction," said Mike Metzger, owner, Zenith LaborNet.
Previously, Lake was chief operating officer of a systems manufacturing company, an account executive in the exhibit industry and vice president of a small labor company.  He currently serves on the board of directors for the Exhibit Designers and Producers Association (EDPA).
"As VP of special ops, Chris will help Zenith expand our capabilities while offering creative solutions to the array of new opportunities our clients bring to us. Chris is an outstanding addition to our team, and we're proud that Zenith has the capabilities to support his efforts in serving the needs of today's leading exhibit and event companies," added Metzger.
In 2010, Lake was recognized by Fort Wayne Business Magazine as a "40 Under 40" winner.  He is an avid outdoorsman, serves as a volunteer for the National Wild Turkey Federation, has served as chairperson for the American Cancer Society "Relay for Life" event in his hometown and helps coach youth basketball.
He currently lives in Fort Wayne, Ind., with his son, Cooper, his dog, Belle, and his six chickens.