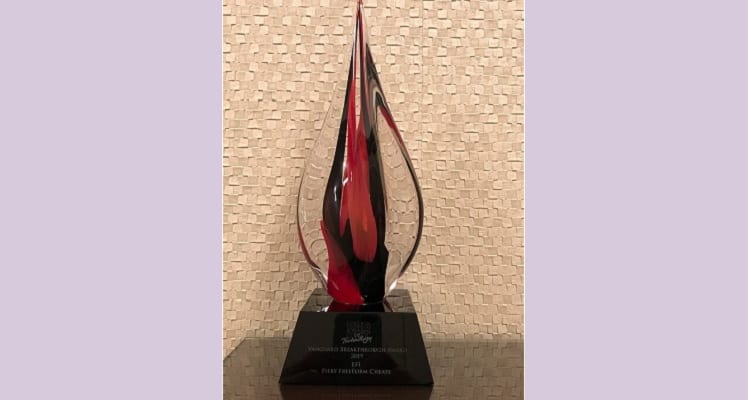 Electronics For Imaging has announced that EFI Fiery FreeForm Create has received the 2019 Red Hot Technology Vanguard Breakthrough Award from the Association for Print Technologies. The Red Hot Technology recognition program is a discovery and approbation platform...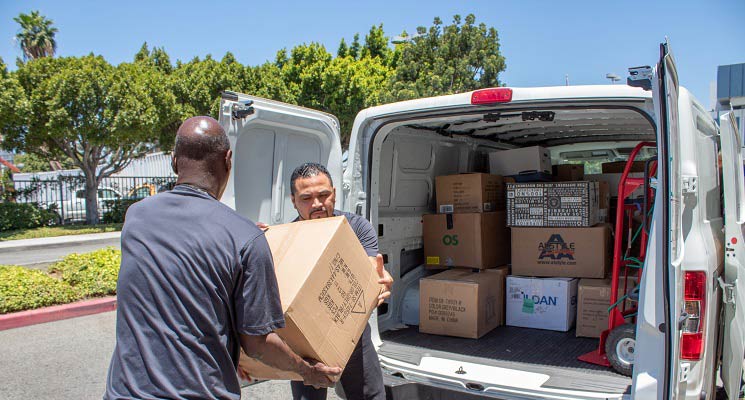 The Los Angeles Convention Center (LACC), owned by the City of Los Angeles and managed by AEG Facilities, recently collected and donated 14.1 tons of remaining event items and 12 tons of carpet to several Los Angeles-based nonprofit organizations.The recent donations...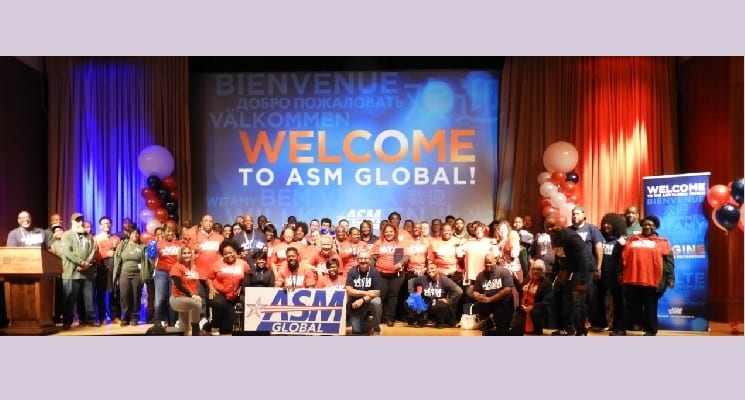 (Pictured above: The PA Convention Center, an ASM Global managed facility, held a pep rally to celebrate the merger) AEG Facilities, the venue management affiliate of Anschutz Entertainment Group,and SMG, a portfolio company of Onex and its affiliated funds, have...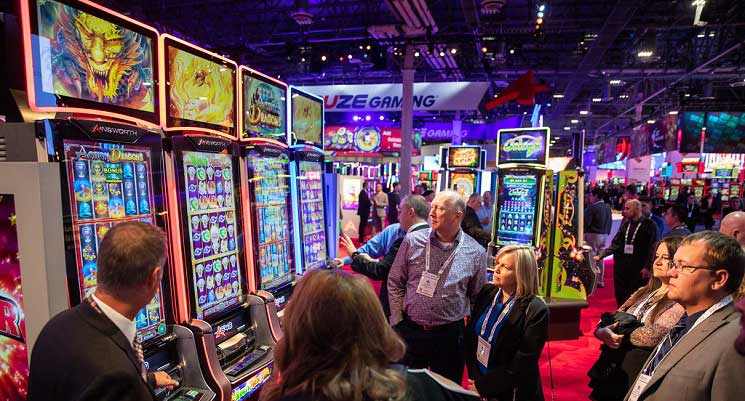 Former New Jersey Gov. Chris Christie (pictured below), a vocal advocate for legal sports betting who led the charge to overturn the federal ban, will deliver a keynote address at Global Gaming Expo (G2E) on Tuesday, Oct. 15, at the Sands Expo and Convention Center in...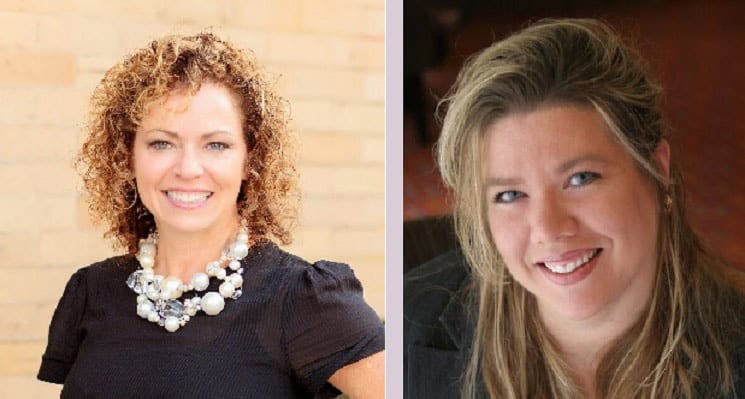 (Pictured L-R: Donna Shultz, Mirror Show Management president and CEO, and Maureen Borzacchiello, Creative Display Solutions president and CEO) Over the past few months, Mirror Show Management (MSM) has finalized plans to bring onboard Maureen Borzacchiello, president...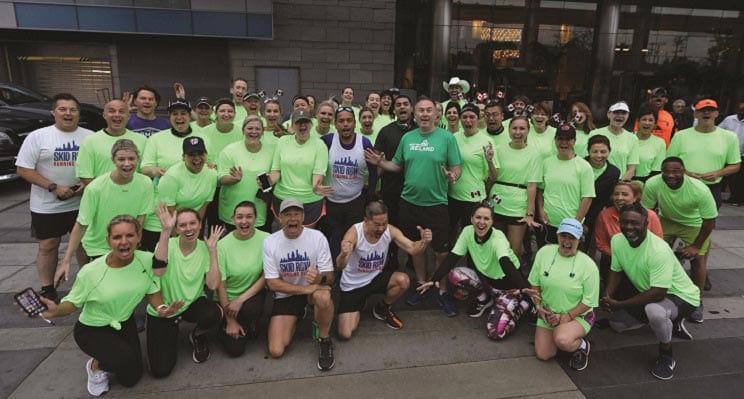 (Pictured above: 5K Fun Run group with the Skid Row Running Club of Los Angeles at 2019 PCMA EduCon) by Andra Miclaus Nearly 1,000 business events professionals from more than 15 countries gathered for 2019 PCMA EduCon in Los Angeles June 25-28, setting a record for...
read more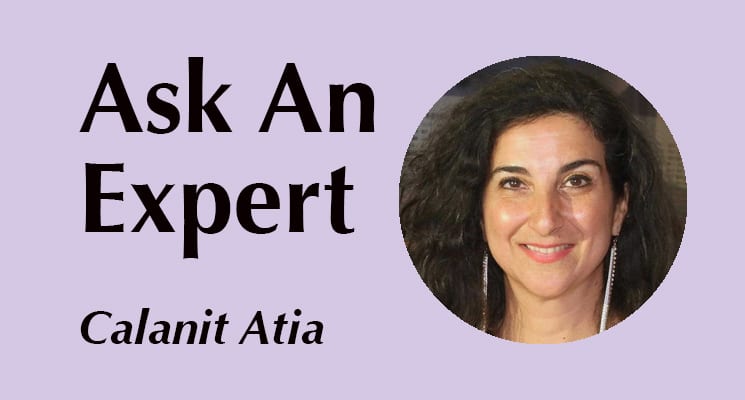 by Calanit Atia Sammy Hagar, a legendary rocker and spirits pioneer, and Guy Fieri, an Emmy award-winning chef and restaurateur, walked in laughing and full of joy while being accompanied by a mariachi band as they celebrated that their new tequila, Santo Fino Blanco,...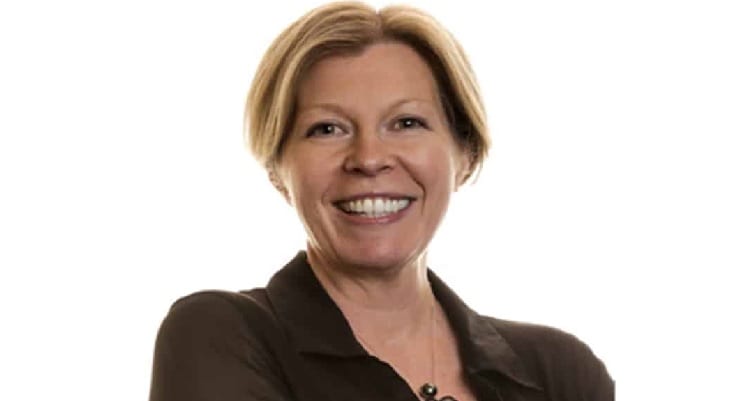 Lanham, Maryland-based Hargrove has hired industry veteran Tara Higgins as president of the growing experiential events, exhibits and expositions company. Higgins brings to Hargrove more than 20 years of experience leading results-driven teams in the events,...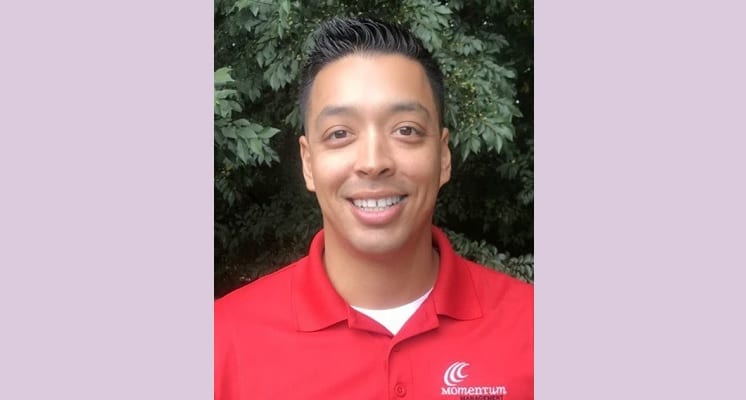 Momentum Management is excited to announce the hiring of Mike Pugrad as their new city manager in San Diego, Calif.  He brings to Momentum years of experience as a traveling lead for an installation & dismantle company and lead supervisor for an exhibit house. ...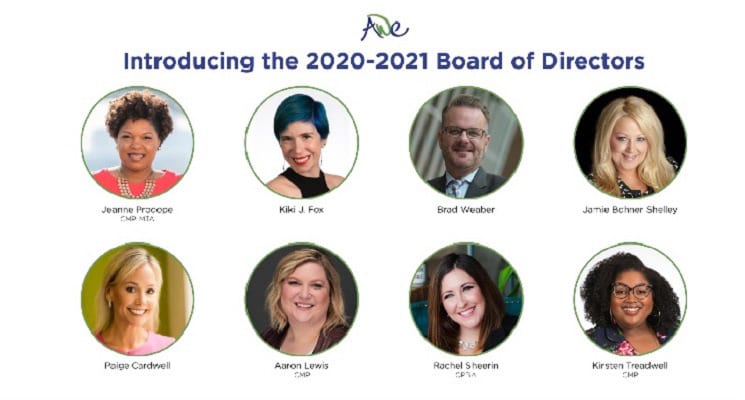 The Association for Women in Events, a non-profit organization dedicated to the professional advancement of women in all facets of the events industry, has announced its 2020-2021 board members and 2020 executive committee. The association received more than 40...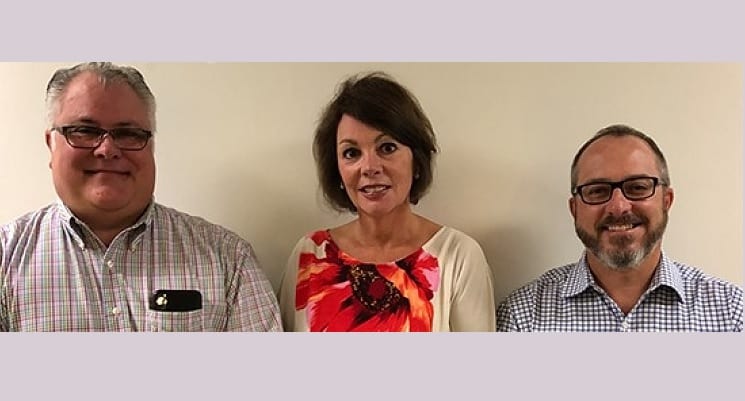 (Pictured L-R: Dale Schmidlin, director of home décor leasing, Chris Amos, director of home décor leasing; and John Dwiggins, director of furniture leasing) International Market Centers (IMC) announced today changes to its furniture and home décor leasing team, with...
Jim Wood, president and CEO of Meet AC, has announced he will depart from the organization at the end of 2019. Wood will be returning to Kentucky so that he can care for his wife while she rehabilitates from a severe fall she suffered earlier in the year. Wood became...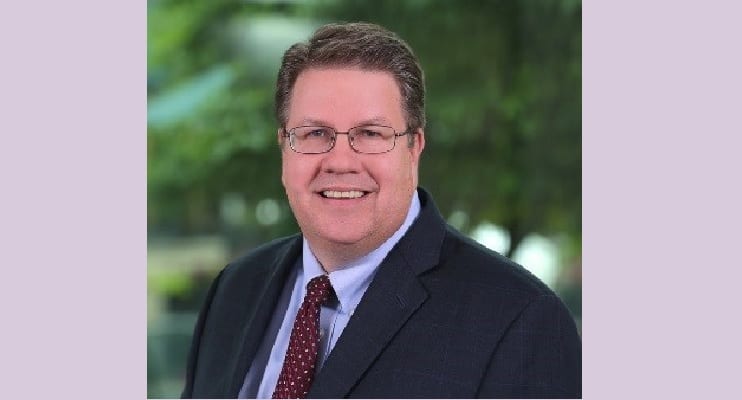 Fremont, Calif.-based Electronics For Imaging, Inc., has named veteran tech finance executive Grant Fitz as its new chief financial officer. Fitz replaces long-time EFI executive Marc Olin, who will assume the COO role at EFI. Fitz brings nearly 30 years of financial...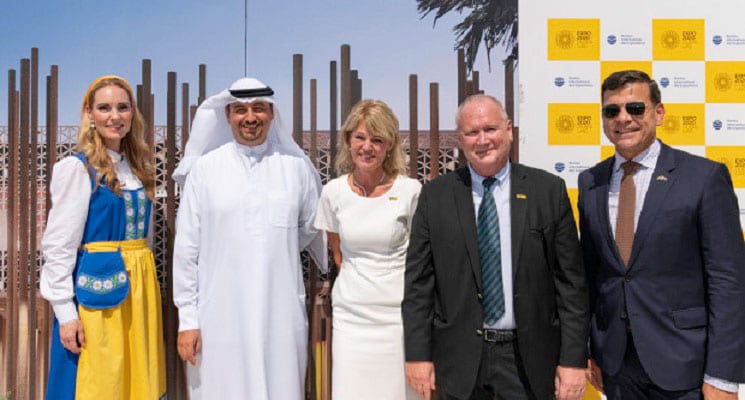 (Pictured L-R: Hannah Holgersson; Najeeb Mohammed Al-Ali, Anna Hallberg, Anders Lonnberg and Henrik Landerholm) Camfil, a leading manufacturer and supplier of air filters and clean air solutions, is sponsoring Sweden's pavilion at the Expo 2020 exhibition—billed as...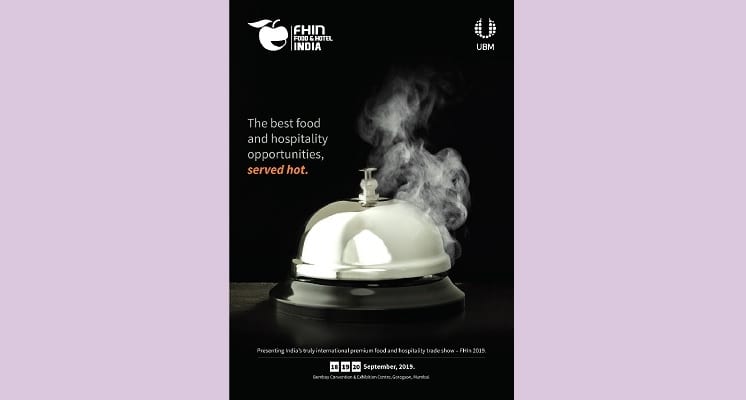 The jury of the 23rd International Fair Poster Competition, in collaboration with UFI, has announced this year's grand award winner. In the first place, Informa Markets in India was recognized for its "Calling Bell" poster (pictured above), created by Parag Bandodkar,...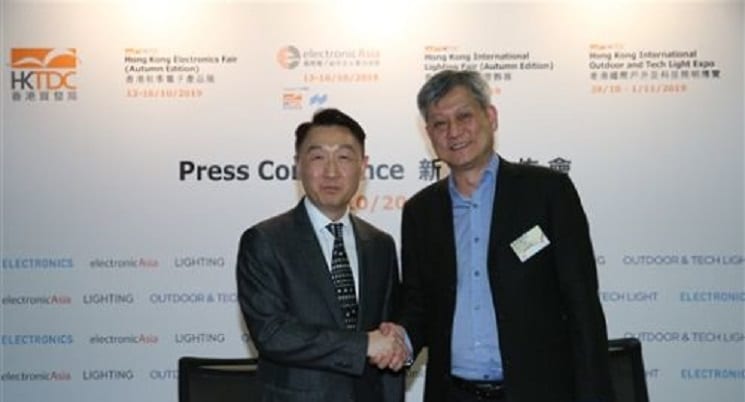 (Pictured above: Benjamin Chau, left, acting executive director of Kong Kong Trade Development Council, and Victor Choi, chairman of Hong Kong Electronics & Technologies Association) As the peak sourcing season begins, the Hong Kong Trade Development Council is...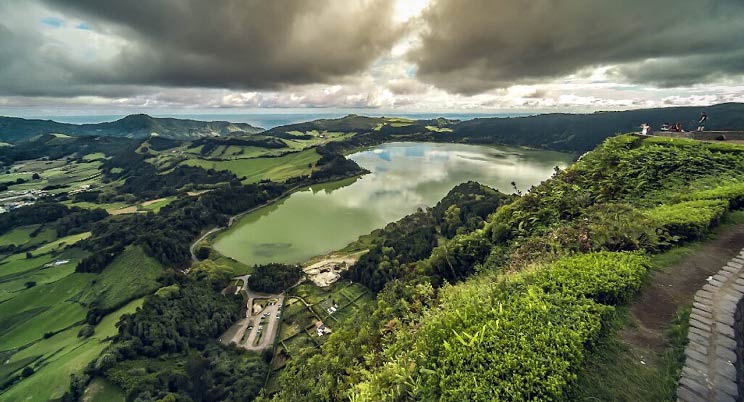 Connections, the international private community for senior executives in high-end travel, is set to showcase the second event in its adventure series Oct. 27-30 in the Azores, Portugal (pictured above). Connections Adventure will take place at Grand Hotel Açores...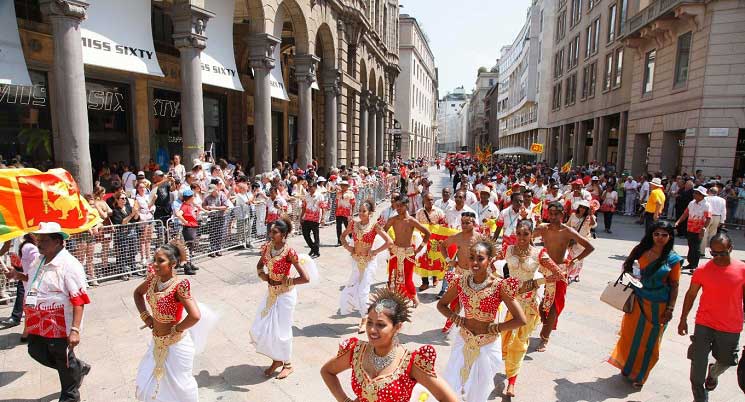 AIM Group International, a leading company in congresses, events and communication, presents the results of the Lions Club's International Convention held in on July in Milan, Italy. Securing the world convention for the city of Milan was a great success as it was the...
"Momentum Management continues to be impressed with the measures that Exhibit City News takes in their efforts to provide a respected and credible platform for our industry.
Momentum Management
"Exhibit City News provides excellent information on current trends, and is a great resource for the most up to date happenings in our ever-changing industry. I read it cover to cover!"
Leanne Dagavarian
Trade Show & Special Event Manager, Hologic
"We as an industry thank the Exhibit City News staff for providing us all with the print and online platforms necessary for honoring our up and coming industry leaders (40 Under 40) of both today and tomorrow. Keep carrying those torches and fighting the good fight… Job well done!"
Ray C. Rogowicz
CEO and President at EXHIBITTRADER.COM, Inc