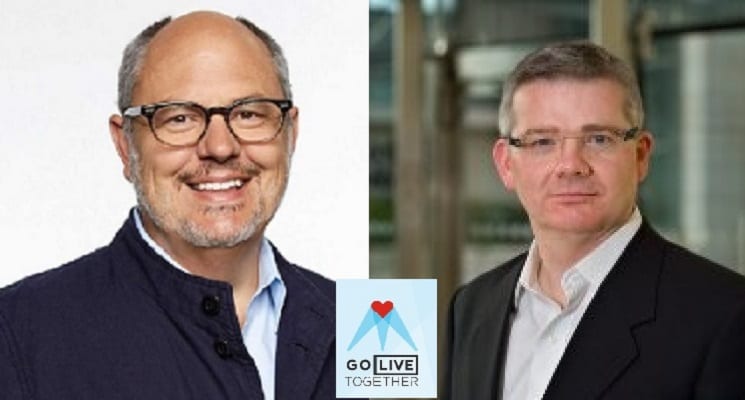 (Pictured above: Bob Heck, CEO of Freeman; and Douglas Emslie, group chief executive, Tarsus Group plc) The tradeshow and exhibitions industry coalition, Go LIVE Together, has raised upwards of $500,000 to support legislative actions that will aid the industry and its...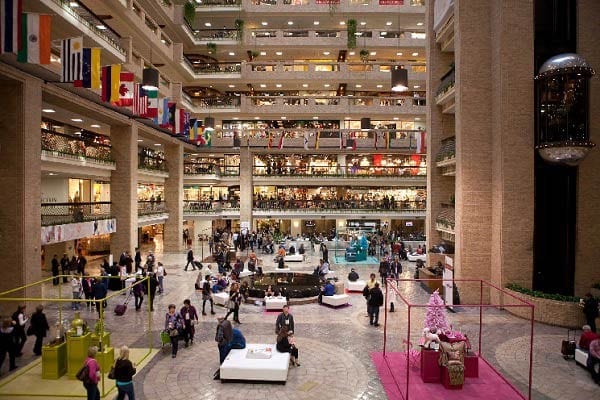 (Pictured above: The Dallas Market Center) Tradeshows are finally coming back. Over the past few weeks, convention centers across the country have been tentatively opening their doors to in-person events, doing so with the utmost attention to health and safety. At the...
(Pictured L-R: Hervé Sedky, Reed Exhibitions Americas president; Rich Russo, industry vice president, National Hardware Show; and Bill Miller, American Gaming Association president/CEO) Reed Exhibitions, along with their partners, the American Gaming Association and...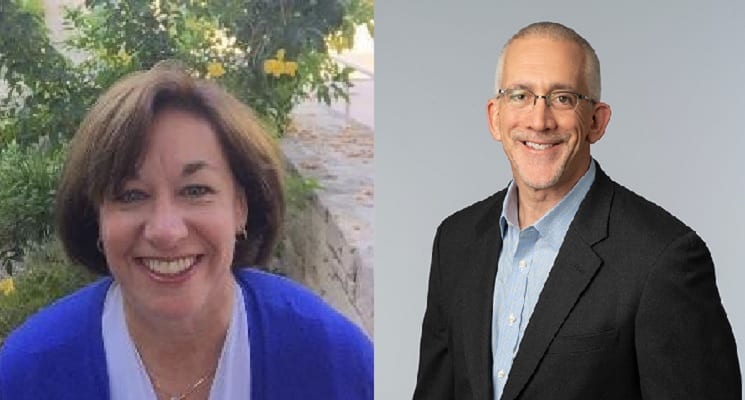 (Pictured above L-R: Nancy Splaine, EVP, Connecting Group Marking Group, and Brian Field, interim president and CEO, Emerald) Emerald's Connecting Point Marketing Group, Healthcare Design and Hospitality Design event portfolios, announced the creation and launch of...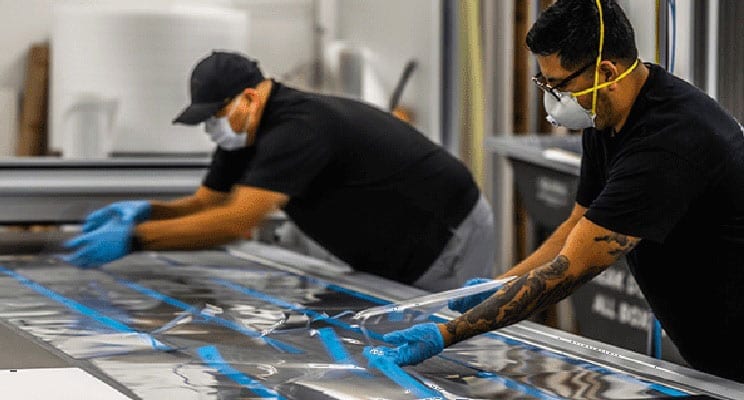 (Pictured above: The Trade Group has pivoted production to PPE masks and workplace safety solutions) As the world continues to battle with COVID-19 in the face of a projected second wave, pioneering firms across the tradeshow and event industry are anticipating the...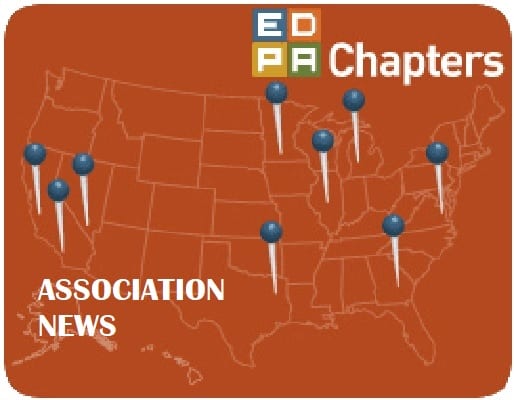 EDPA Takes Action to Reopen the Exhibitions Industry  by H. K. Wilson Amid the global pandemic, EDPA is leading the charge to reopen the industry and allying with partner organizations to achieve this common goal. EDPA president Amy Sondrup says, "Reopening the...
read more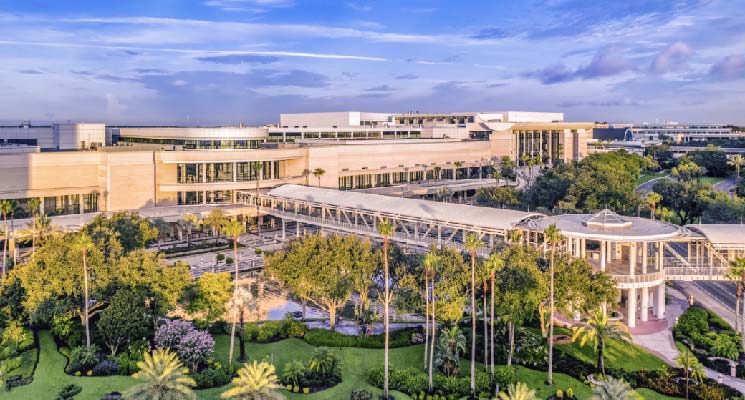 Mark Tester became Orange County Convention Center's executive director on Feb. 10 this year. He is responsible for overall operations, planning, marketing and all activities at the OCCC, while ensuring its positive economic impact for the community. Tester was...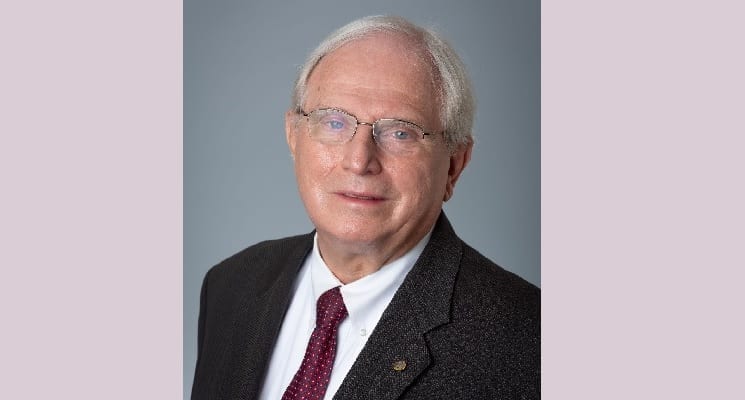 Plus Three New Members of the Board of Governors Announced Effective July 1, Bryan Erler, P.E., will begin his term as the 139th president of the American Society of Mechanical Engineers, the Society announced during its virtual annual meeting. An active member of...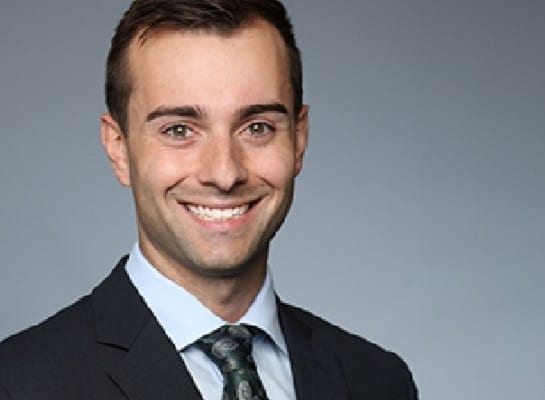 The Concrete Reinforcing Steel Institute is pleased to announce the addition of Matthew Shergalis, PE, as its new Northeast Region Manager as of June 10. Shergalis has a decade of engineering and architect/engineer/contractor marketing experience, which includes a...
(Pictured L-R: Wolfram Diener and Werner Dornscheidt; Photo Credit: Messe Duesseldorf, Andreas Wiese) Werner M. Dornscheidt has left his mark on Messe Düsseldorf: its corporate strategy, its international orientation, its state-of-the-art premises, its digital...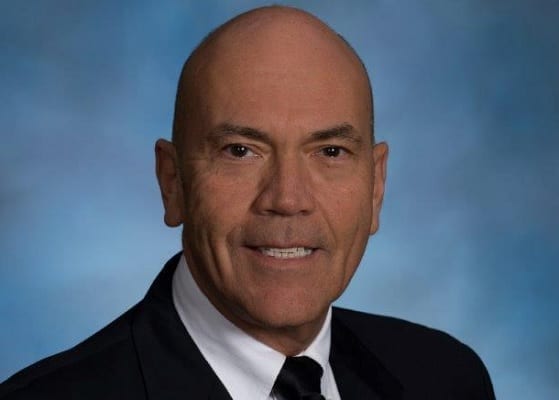 Meet AC, Atlantic City's group sales and marketing organization, has named industry veteran Larry Sieg as its new president and CEO. Sieg replaces Jim Wood after his departure of the agency at the end of 2019. "We are excited to welcome Larry to Meet AC," says Meet AC...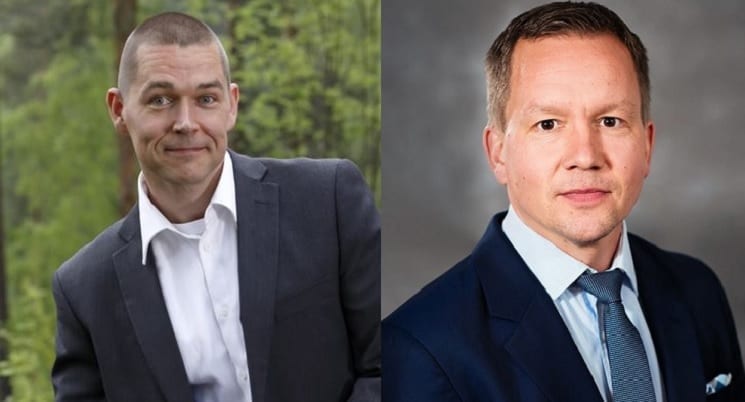 To enhance the implementation of its growth strategy and to improve the utilization of scale benefits in its operation, Halton Group is strengthening its executive team with two nominations in the group management, effective Sept. 1. Halton Group's current CFO Janne...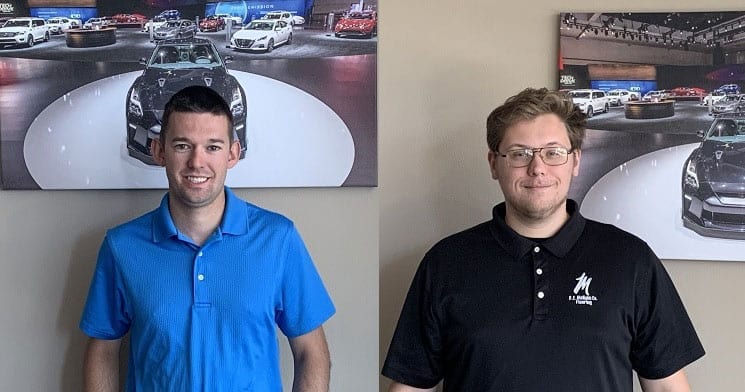 McNabb Exhibit Flooring brings fresh, highly-motivated talent to sunny Las Vegas: Benjamin Williams (pictured above left) and Andrew Dahlbacka (pictured above right)—both Michigan natives, where McNabb Flooring has its roots—recently relocated more than 2,000 miles to...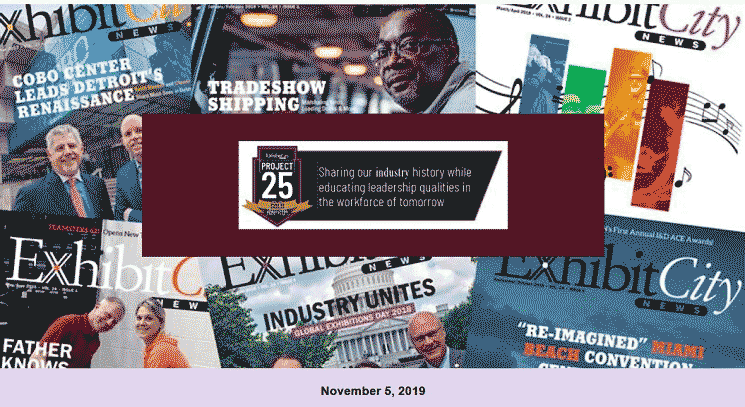 Click on the link to read ECN's First Project 25 E-Newsletter or to sign-up for ECN's free weekly e-newsblasts and the monthly Project 25 e-newsletters, subscribe at https://exhibitcitynews.com/newsblasts/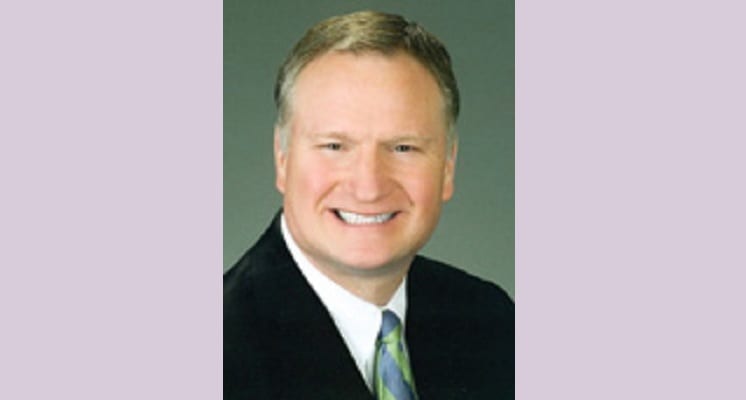 by H. K. Wilson In 1981, Mark Zimmerman was a young college grad on a quest for opportunity and adventure. He left his home in Michigan, where the recent recession had battered the auto industry and local economy, and sought his fortune in Atlanta, Georgia. He soon...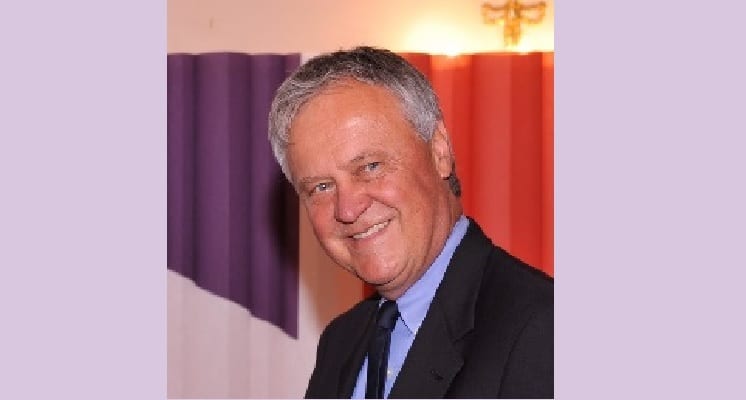 by Jeanne Brei For nearly 50 years, Larry Kulchawik has been a force in the tradeshow industry. He has worked for three of the leading exhibit companies in the U.S. in management and sales with a focus on international trade show marketing, has served on the boards of...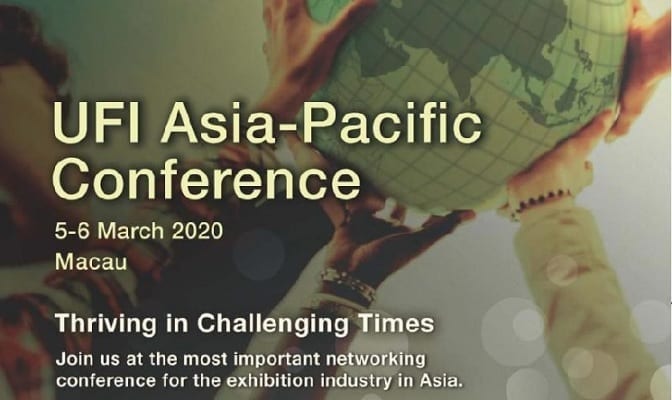 Due to the ongoing COVID-19 outbreak and the travel restrictions that remain in place in most Asian markets, UFI has made the difficult decision to cancel the 2020 UFI Asia-Pacific Conference and the Digital Innovation Forum which were originally scheduled to be held...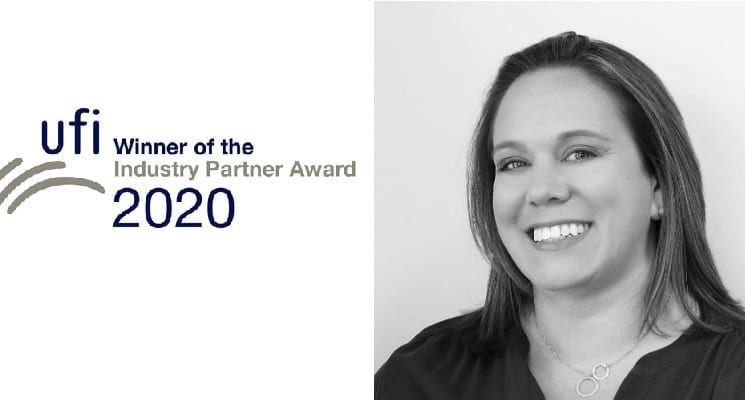 (Pictured above: Danielle Puceta, SVP of Digital at Freeman) UFI, the Global Association of the Exhibition Industry, has named Freeman as winner of the UFI Industry Partner Award 2020, for Fuzion by Freeman. The first UFI Industry Partner Award is designed to...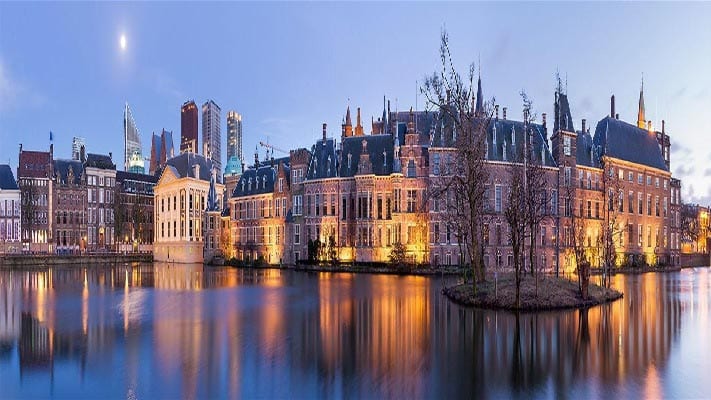 Webinar reveals that 25 percent of event professionals are looking to increase marketing budgets More than 100 attendees from over 25 countries joined The Hague Convention Bureau for their third webinar to examine "How are destination marketing communications...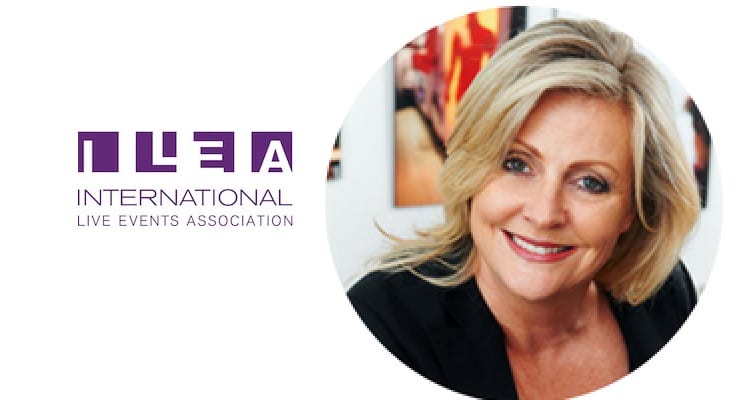 (Pictured above: Jennifer Trethewey, CSEP, ILEA International president, Melbourne, Australia) The International Live Events Association is pleased to announce that it has retained MCI USA as its full-service Association Management Company. As the essential community...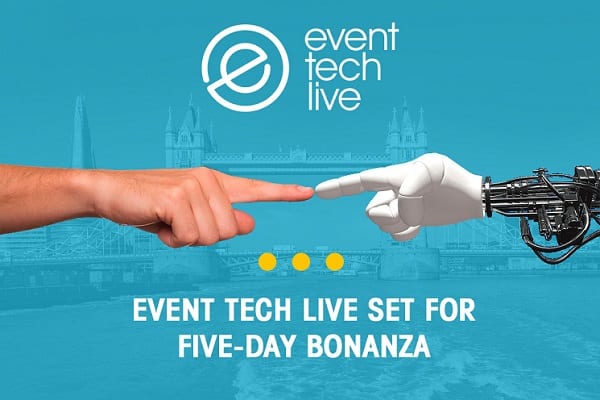 Like the industry it represents, Event Tech Live can't sit still. This year's show will marry five coronavirus-proof virtual days to the traditional two physical, the latter incorporating COVID-19 surety steps overseen by A.C.T. (National) health & safety...
"Momentum Management continues to be impressed with the measures that Exhibit City News takes in their efforts to provide a respected and credible platform for our industry.
Momentum Management
"Exhibit City News provides excellent information on current trends, and is a great resource for the most up to date happenings in our ever-changing industry. I read it cover to cover!"
Leanne Dagavarian
Trade Show & Special Event Manager, Hologic
"We as an industry thank the Exhibit City News staff for providing us all with the print and online platforms necessary for honoring our up and coming industry leaders (40 Under 40) of both today and tomorrow. Keep carrying those torches and fighting the good fight… Job well done!"
Ray C. Rogowicz
CEO and President at EXHIBITTRADER.COM, Inc