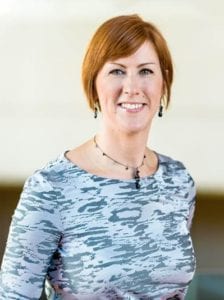 The Association of British Professional Conference Organizers (ABPCO) announced a couple of new board members and changes during its AGM in Harrogate.
The changes will see Jo Powel (pictured right) (Macmillan Cancer Support) and Kate Sargent (pictured left) (BioScientifica Ltd) join the board for six months prior to taking over as joint-chairs in June 2018.  To best meet the needs of ABPCO's diverse membership, the joint-chairs represent both in-house and agency PCOs.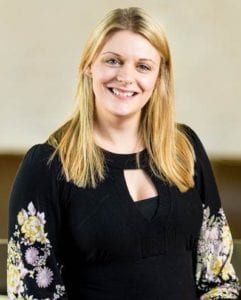 Changes following the AGM also include the addition of James Caldwell (Innov8 Conference Services) as well as the departure of several long-standing members including past chairs Caroline Windsor (TFI Group Ltd) and Nicole Leida (National Cancer Research Institute).
"Both Rose and I are excited by these additions to the ABPCO executive," says Therese Dolan, joint-chair of ABPCO.  "The association has gone from strength to strength over recent years.  Our 30th anniversary marked a real milestone in our growth and I am pleased to know that ABPCO will be in such good hands moving forward.  Kate and Jo will be superb chairs when they take over in June and James adds significant levels of experience to a board that is already full of talent and expertise."
The full board structure is:
Rose Padmore, Opening Doors and Venues – Joint Chair
Therese Dolan, Diabetes UK – Joint Chair
Heather Lishman – Association Director
Anthony Hyde – Treasurer
Jo Powel, Macmillan Cancer Support (Joint Chair from June 2018)
Kate Sargent, BioScientifica Ltd (Joint Chair from June 2018)
James Caldwell, Innov8 Conference Services
Sarah Fitzpatrick, Conference Partners Ltd
Sue Etherington, QEII Centre
Noemi La Torre, University of Greenwich
Adam Baggs, Soaring Worldwide
Sandro Carnicelli, University of the West of Scotland
Martin Linfield, Hiscox Event Insurance
ABPCO is the UK's leading organization for professional conference and event organizers, industry associates and those studying for, or seeking a career in the conference and meetings industry. For more info, visit www.abpco.org.