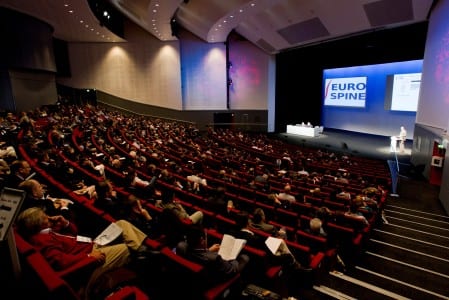 More than 3,500 international surgeons and other health care professionals gathered at ACC Liverpool for the UK's first annual Eurospine Congress, held Oct. 2-4. The Congress is expected to generate more than £5m in economic benefits for Liverpool.
"Eurospine was our largest production of the year with 27 technicians on-site every day," said Bob Prattey, chief executive, ACC Liverpool. "It provided an opportunity to showcase our city and venue to thousands of delegates from all over the world, including North America and Asia."
More than 114 global exhibitors were installed across the D-end of the arena and Hall No. 2 of the venue. Provided in-house by the ACC Liverpool team, production included exhibition rigging and audio-visual (AV) for 26 stands, AV for plenary and break-out sessions and the installation of office equipment in registration areas.
The Liverpool Convention Bureau provided support, including accommodation, bookings and placing fringe events.
"We are fortunate to have local ambassadors who are as passionate as we are about Liverpool and help attract these large international conferences to the city," said Kate Currie, interim manager, Liverpool Convention Bureau.
The conference saw orthopedic, trauma and neurosurgeons as well as conservative treating physicians and scientists, such as engineers and biologists. Spinal neurosurgeons at The Walton Centre, Liverpool, Drs. Tim Pigott and Martin Wilby, helped to secure the event in the city, working with PCO Mondial.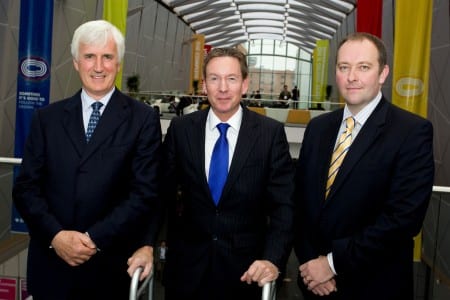 "It was building ACC Liverpool that enabled us to be able to do this," said Pigott. "The venue has fantastic facilities and is in an excellent location in the city center. It ticks all the boxes for people traveling here from all over the world and is good for the city in terms of the amount that people spend during their stay."
Keynote speakers at the Congress included Frank Gardner, a security correspondent for BBC, who was left paralyzed after being shot by terrorists in Saudi Arabia in 2004. Professors including Dr. Ferran Pellisé, president, Eurospine; Dr. Philip Sell, Dr. Jörg Franke and Dr. Everard Munting attended from Spain, UK, Turkey, Germany and Belgium respectively.
Taking place in Lyon for 2014, Eurospine previously was held in other locations, including Amsterdam, Vienna and Milan.