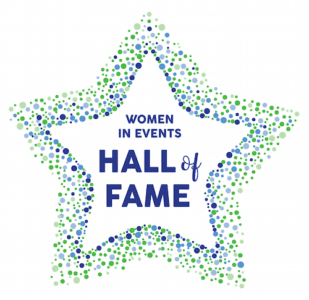 Women, as well as men in the event industry will have a new opportunity for recognition through the Association for Women in Events, which has just launched its Hall of Fame program to honor outstanding individuals in the industry. The AWE Awards Committee will accept nominations for inspirational people in the categories of Disruptor, Coach, Women of Influence, Emerging Leader, and Organizational Leadership.
The purpose of the awards program, organizers say, is to create an engaged group of recognized people and programs that reflect the association's values. The competition is open to female and male members and non-members of the organization who work in the events, hospitality, and tourism industries. Nominations may be made until May 5, 2017, and self-nominations are allowed.
A judging panel comprising AWE board members will select finalists for a second interview, with winners announced in July at a ceremony. Winners of each category will receive lifetime membership in AWE, a trophy, and a variety of recognitions in live and digital AWE outlets.
"Being inducted into the Hall of Fame is a lifetime honor," said Marie-Claire Andrews, AWE board member and chair of the AWE Awards Committee. "It doesn't begin and end with a one-night ceremony, rather our winners will be part of our community and celebrated long-term!"
The program comes at a time when the event industry is still grappling with a marked disparity in industry executives between men and women. At a forum recently, officials in the Society for Independent Show Organizers' SISO Women division revealed research that shows women represented just 9 percent of the industry at the executive level while accounting for 63 percent of the industry overall. Respondents in the study cited lack of mentoring and networking as significant barriers, as well as a perception that masculine corporate culture that stymied female advancement.
To learn more about the award, visit www.womeninevents.org.