The COVID-19 pandemic shook many industries to their core, and arguably few more so than the events sector. On  Sept. 24-25 the International Association of Convention Centres (AIPC) held their first hybrid annual conference in Paris.
For the first time in the association's history, the conference was attended by people both on-site and online. Approximately 25 AIPC members from across Europe traveled to the French capital to attend the event, and 125 unique participants logged on to join the conference remotely—marking a distinct shift in format for organizers.
Despite the ongoing threat of the virus, the conference successfully upheld high-standards of safety and security for those attending in-person. AIPC simultaneously delivered exceptional content packed with valuable insights about the future of the events sector.
Much of the focus of this year's conference was dedicated to conversations around collaboration, regeneration and the opportunities of innovation. The event hosted a panel debate on "The Economic Model of Hybrid Events" which brought together members to discuss, explore and share ideas. Having voices and expertise from all across the world brought a unique perspective to this year's conference.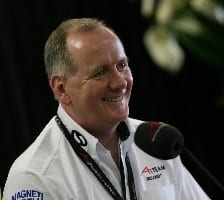 Following that, the keynote speaker, Mark Gallagher (pictured left)—armed with his background in Formula 1 racing—delivered an insightful and reassuring speech for business leaders. Gallagher explained that despite being one of the highest classes of international sports F1 has been involved in its fair share of crises throughout its history. Through leadership, collaboration and an instinctive desire to regenerate, the industry has always continued to pivot and thrive as the need has arisen. Gallagher explained that the situation facing the events sector is no different. COVID-19 has disrupted the traditional model—meaning it's now time for the industry to reposition and reinvent itself.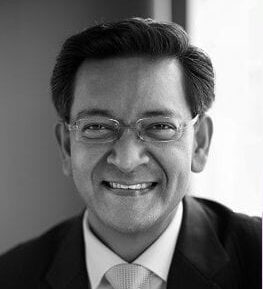 Aloysuis Arlando (pictured right), president of AIPC, says, "It's important to be sensitive and sympathetic to the widespread impact the virus has had, but now is the time to think and define our future as an industry. The path towards success in the events sector involves thinking outside-the-box and actively meeting people's needs."
While those participating remotely may have missed out on the traditional in-person networking opportunities, the virtual space provided members with a significantly broader platform and access to unique and thought-provoking content. The feedback from members towards the AIPC hybrid annual conference indicated a positive step in the right direction for the future format of events.
The International Association of Convention Centres, AIPC is the industry association for professional convention and exhibition center managers worldwide. AIPC is committed to encouraging and recognizing excellence in convention center management, while at the same time providing the tools to achieve such high standards through its research, educational and networking program. For more info, visit aipc.org.