Ortale Named New Chief Sales Officer
VisitPITTSBURGH President & CEO announced that Andrew Ortale has been named chief sales officer following a nationwide search that began in May. His expected start date is Oct. 11.
Ortale's new appointment marks a return to Pittsburgh for the seasoned industry veteran, as he previously served as the national sales director for VisitPITTSBURGH from 2000-03 before taking on a senior sales position with Visit Orlando.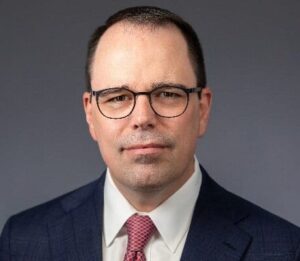 "Andy is well-known and highly respected within the business events sector," says Bachar (pictured left). "He has a strong passion for strategic selling and an outstanding rapport with clients and team members," adding, "Andy has strong skills in strategic thinking, innovation, measuring output and leadership. I am confident he will serve as an excellent leader for VisitPITTSBURGH, and I look forward to welcoming him and his family back to Pittsburgh."
Bachar continues, "I would like to thank SearchWide Global for leading the national search, as well as the members of the search committee who gave of their time to help identify the right candidate."
Ortale says, "I am thrilled and grateful to return to Pittsburgh and rejoin the hardworking staff at VisitPITTSBURGH. A lot has changed since I left in 2003, but the city remains one of innovation and opportunity. From the tech sector, to education, health, business and more, there is so much growth happening in Pittsburgh today. I look forward to leaning into these opportunities and working with the hospitality community to help rebuild the Pittsburgh travel economy.
"I want to thank the search committee, Jerad and Mary Grasha Houpt, VisitPITTSBURGH's Vice President, Human Resources, for their confidence and trust in me. I look forward to joining the team in October."
Ortale returns to Pittsburgh with more than 20 years of domestic and international event experience. Most recently, he served as vice president, events & business development, for ASIS International since 2017. Prior to that, he served as vice president, industry services, for American Gaming Association (2015-17) and executive vice president for National Trade Productions (2012-15). He also held leadership positions with The Expo Group (vice president sales – eastern division, 2007-12) and Spargo & Associates (vice president, industry & client relations, 2005-07).
A three-year member of the VisitDallas Customer Advisory Board, Ortale also is actively involved with: International Association of Exhibitions and Events, Professional Convention Management Association, American Society of Association Executives and Center for Exhibition Industry Research.
VisitPITTSBURGH is the official tourism marketing and promotion agency of the Pittsburgh region.
The organization is dedicated to generating business events, sports events and leisure travel. For more info, visit www.visitpittsburgh.com or follow VisitPITTSBURGH on Facebook, Twitter and Instagram, and be sure to track and spread messaging using #LovePGH.