The ASAE Research Foundation has announced a $100,000 gift from Ross E. Heller and his late wife Anne Daly Heller, founders and publishers of USAE weekly newspaper, to establish the USAE Scholars Fund to support experiential learning at ASAE meetings for association professionals with limited resources.
With the creation of the USAE Scholars Fund, $15,000 will be annually awarded to scholarship fund applicants who would otherwise have financial difficulty attending an ASAE meeting, such as the ASAE Annual Meeting and Exposition.
"I've been a member of ASAE since 1970 and – of all the associations in the industry – ASAE is the one closest to my heart," Ross E. Heller says. "This donation and new scholarship fund is my way of saying 'thank you' for all the ways I have personally and professionally benefited from my ASAE membership over the years. I hope it will allow the next generation of association industry leaders to benefit in the same way."
The USAE Scholars Fund will be developed over the next several months with the inaugural class of scholars announced at the 2022 ASAE Annual Meeting and Exposition in Nashville.
Ross and Anne Heller began publishing USAE in 1982 to provide association and hospitality news to the community. Ross E. Heller is a former reporter, Capitol Hill staffer and association lobbyist. His late wife Anne Daly Heller was the executive editor, publisher and "heartbeat" of USAE for nearly 40 years before she passed away earlier this year.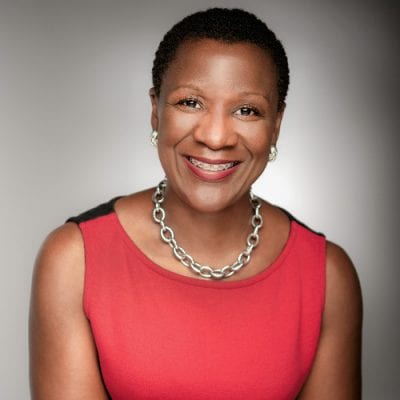 "I want to thank Ross and Anne Heller for their generous support of ASAE and the ASAE Research Foundation," says ASAE President and CEO Michelle Mason (pictured left), FASAE, CAE. "Ross and Anne have always cared deeply about ASAE's success as well as the future of our association community. This new USAE Scholars Fund will allow us to be conscious and intentional about opening doors for dedicated association professionals to expand their knowledge base and make connections at ASAE meetings that will benefit their careers and the organizations they serve."
ASAE is a membership organization of more than 48,000 association executives and industry partners representing 7,400 organizations. Since it was established 100 years ago, its members have and continue to lead, manage, and work in or partner with organizations in more than a dozen association management disciplines, from executive management to finance to technology. With the support of the ASAE Research Foundation, a separate nonprofit entity, ASAE is the premier source of learning, knowledge, and future-oriented research for the association and nonprofit profession and provides resources, education, ideas, and advocacy to enhance the power and performance of the association and nonprofit community. For more info, visit asaecenter.org.