Jonathan Raimond, vice president of sales, Hill & Partners Inc., breaks out from the pack. A proponent of non-linear thinking, his biggest advice to sales professionals for landing clients is to be unconventional.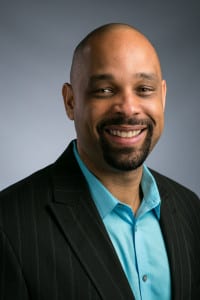 "Non-linear thought increases possible sales outcomes by not being so certain about the starting point for any project," shared Raimon. "Selling through non-linear thinking is less constrictive – it's very much like sales brainstorming – allowing your thoughts to flow and deliver value through your attempts to arrive upon something special for your prospect."
Raimond conceptualized his brand of sales and marketing as an entrepreneur near popular shopping destination Melrose Avenue in Los Angeles while turning an oil change service station into a thriving 12-chair barbershop and clothing store for five-plus years.
He returned home to Massachusetts in 2002 and began a flourishing decade-long career with Radio One and Titan 360, spearheading memorable campaigns for industry giants Jet Blue, Planet Fitness, Amtrak, Live Nation and Elizabeth Grady.
Raimond elevated his entrepreneurial spirit and style of brand building into branded environment projects for Dunkin' Brands, Samsonite and National Grid. His style keeps evolving, but he believes most sales, marketing and advertising projects have a common purpose – create interest in the most value possible for the best possible spend.
How should account executives target prospects in this new economy?
Any sales executive should target prospects through a clear lens of common sense in this new economy. The decision process is becoming more and more complex; a seller is perceived as trusted when their prospect sees the common sense reasons for buying. Exhibit managers looking to reduce the costs of their program are not looking to purchase a heavy asset with complex rigging.
What do you believe is the No. 1 trait necessary to succeed as an account executive?
Intuition is the No. 1 trait. Every sales professional must operate with a high level of rational thinking, but an intuitive sales professional can improve their success with their personal brand of inner perception. By constantly looking for ways to compress the sales process, the intuitive sales professional is ultimately improving it in ways that bypass the standards of the process.
The exhibit industry has changed a lot in the last two years. What are the biggest challenges facing sales professionals today?
The biggest challenge I see for the sales professionals of today and tomorrow is the competitive nature of each proposal and quote. Access to vendors is getting easier and easier, which makes it much easier for prospects to request multiple designs, revisions and quotes for each project. I see this as an industry challenge with the buying process of industry morphing through the next decade. Sales professionals must develop new approaches to accommodate this.
What advice can you offer to an individual who wants to pursue a career as an account executive (sales)?
Too often, sales professionals think of the career as quotas and commissions. In reality, it's about working tirelessly to find new people to work with on projects that will be mutually beneficial. To become a top revenue producer, you must understand just as much about the buying process as you do about the sales process.
What personal attributes, outside of pure sales ability, are important to building a book of business for the long term?
Non-linear thinking is a very important attribute for any sales professional. The ability to think logically and sequentially is important, but I see selling as more of a right-brained activity that requires the abstract thinking of new and exciting ways to look at problems. Non-linear thinking often produces positive results for prospects, but the means used to reach those results are memorable because they may not always be traditional.
From your perspective, what should veteran account executives be aware of in order to survive and thrive in the industry?
To survive, a veteran sales executive should continuously be aware of the new benefits created by their product or service. To thrive, they must be able to transform those benefits into value they use in discussions with their target buyers.
Sales prospecting is a hard job. What keeps you motivated and focused?
Sales prospecting is a very hard job if you're trying to close the sale the first time you speak with someone. Prospecting is about meeting people and getting to know them professionally, which is about manners and etiquette; it's not about selling to them. I'm motivated by the next interesting person, project and company that I will work with and most of the time I have to find them.
Did you have a mentor? If so, what was the one piece of advice he/she shared that you cherish today?
It's important to have the guidance of mentors and to look at different views of selling throughout your career in sales. The first piece of advice that I still cherish is very straightforward and applies to my life in general. When I remind myself that "Good things happen when you work hard," things typically improve in most situations. The second piece of advice is also part of my daily life and that is "Learn to speak well to the people at the top of the ladder and to the people at the bottom of it, but don't forget everyone in between."