Healthcare Convention and Exhibitors Association (HCEA), the only association solely dedicated to improving the effectiveness and promoting the value of all conventions, meetings and exhibitions for the healthcare industry, annually conducts the Best Booth Contest for exhibitors at its Annual Meeting, held June 20-23 at Colorado Convention Center in Denver.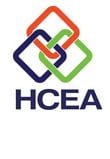 Judging criteria included exhibit environment, brand identity & product presentation, exhibit personnel effectiveness and relevance to HCEA attendees. The HCEA best small booth (10 x 10 feet) winner was Team Design Shop and best small booth runner up was Acme Design. HCEA best large booth (10 x 20 feet) went to Blue Hive Strategic Environments and best large booth runner up was GWF Associates.
HCEA made exciting changes to the exhibit floor this year with a totally re-worked spoke and wheel design. In addition, all general sessions were adjacent to the exhibit hall to increase traffic, and Product Theaters were conducted on the exhibit floor. HCEA also had six different unopposed exhibit hall hours in response to members' requests for more time to see the exhibit floor that did not conflict with educational sessions.
HCEA Industry Partners provide continuous support of its educational and research initiatives; GES, Freeman, Access TCA, Impact-XM and Greater Philadelphia Life Science Congress. The 2015 Annual Meeting sponsors were JSAV, ExpoBadge, TriStar Publishing, Visit Denver, Matrex Exhibits, a2z Inc., Prism Technologies, Hamilton Exhibits, Group Delphi, 3D Exhibits, EMC Events, Visit Savannah, Exposures, Cadmium CD and Brightbox.
For more information, visit HCEA.org