BlueHive Strategic Environments is pleased to announce that a new employee has joined its company. Kris Maguire is the new CAD Engineer/Detailer.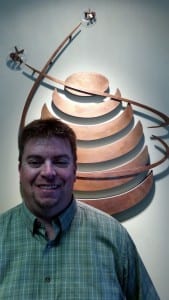 Kris resides in Plaistow, N.H. and will work primarily out of our Portsmouth, N.H. location. Please feel free to contact him at kmaguire@blue-hive.com
BlueHive specializes in the design and production of trade show exhibits and branded environments for a growing list of global clients, including Medhost, Cybex International, Avedis Zildjian Company, Cynosure, Solstice, Sony, Syneron Candela , Mathworks, Virgin Pulse, UGG Australia, and Waters Corporation.
Further information can be found at www.blue-hive.com