The Center for Exhibition Industry Research has joined with Swapcard, a leading AI-powered engagement and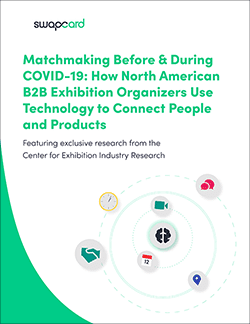 matchmaking platform for premium events, to publish Matchmaking Before & During COVID-19: How North American B2B Exhibition Organizers Use Technology to Connect People and Products, which examines how exhibition organizers can effectively approach attendee matchmaking in the virtual and hybrid event formats that have become predominant in response to the COVID-19 pandemic.
Attendee matchmaking is more important than ever today. It was important prior to the pandemic to help assure attendees and exhibitors maximize their face-to-face engagement at physical tradeshows. Today, where most in-person events are paused or happening virtually, meaningful F2F engagement is a major challenge. This study provides an understanding of attendee matchmaking pre-COVID, as well as what organizers were looking for at the outset of the COVID-19 outbreak.
"This study offers very useful insights to use attendee matchmaking in a way that maximizes the outcomes f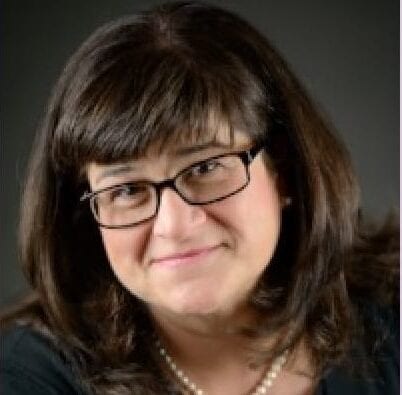 or their participants, both exhibitors and attendees," says CEIR Vice President of Research Nancy Drapeau (pictured left), PRC. "Inevitably, this will only strengthen the value of exhibiting and thus enhance retention."
CEIR is a longstanding provider of objective research aiming to support the needs of stakeholders in the B2B exhibition industry. COVID-19 is forcing stak eholders to evolve and innovate at a rapid pace in the quest to survive this health crisis. This joint initiative with Swapcard aims to provide insights that help organizers evolve their events and provide offerings to keep pace wi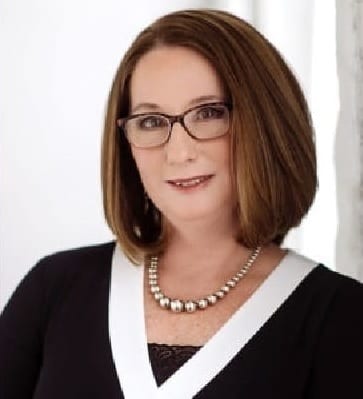 th the fast-changing business environment.
"CEIR's foremost interest is helping stakeholders through this historic crisis," says CEIR CEO Cathy Breden (pictured right), CMP, CAE, CEM. "We are privileged that CEIR was chosen to do this research, in recognition of its reputation for providing reliable, objective insights that are representative of the industry."
Click here to download Matchmaking Before & During COVID-19: How North American B2B Exhibition Organizers Use Technology to Connect People and Products. A second white paper will be released in early 2021 that provides an update of how trends and uses have evolved.
The Center for Exhibition Industry Research (CEIR) serves to advance the growth, awareness and value of exhibitions and other face-to-face marketing events by producing and delivering knowledge-based research tools that enable stakeholder organizations to enhance their ability to meet current and emerging customer needs, improve their business performance and strengthen their competitive position. For more info, visit www.ceir.org.
Founded in 2013, Swapcard is the leading AI-powered event and matchmaking platform that runs successful in-person, virtual and hybrid events. AI is used to boost matchmaking, connecting users with the most relevant people based on their profiles, and to create custom event journeys. Swapcard was recently awarded Best Virtual & Hybrid Event Engagement & Connectivity Platform 2020 at the Software and Technology Awards. For more info, visit swapcard.com.