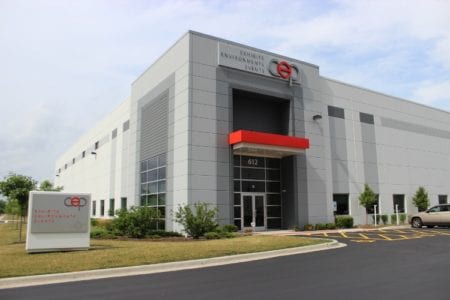 CEP – Chicago Exhibit Productions, Inc. is pleased to have achieved the EDPA RFP Certification awarded to companies who meet the industry association's stringent standards for business practices.
The EDPA RFP Certification assures prospective clients that the member company adheres to industry standards and best practices relating to ethical business practices, industry experience and participation, fiscal responsibility and operational methodology.  Certification is granted by iCompli, an independent third party audit firm who reviews the member company's application and verifies compliance with standards and practices.
"CEP has always followed meticulous best practices throughout the RFP process, which is a fundamental step in laying the groundwork for a dedicated relationship with our clients," stated Michael Ebert, President. "Clients who choose us can be assured that they are partnering with an organization that meets the highest standards for integrity, capability and business practices in the industry."
The EDPA RFP Certification Program was launched in early 2014 in response to an industry survey of corporate trade show exhibitors that revealed a desire for more transparency and consistency during the RFP process.
Jeff Provost, Executive Director of EDPA, added, "We congratulate CEP on this achievement and hope that this will encourage others in the exhibit design and production industry to pursue certification."
iCompli, a division of BPA Worldwide, a not-for-profit international auditing organization headquartered in Shelton, Connecticut developed the certification protocols for the EDPA RFP Certification Program and performed the independent third party certification of CEP's compliance with the venue standard.
About CEP – Chicago Exhibit Productions, Inc.
CEP Exhibit Productions, Inc., is an internationally recognized full-service trade show and event industry leader that transforms clients' sales and marketing objectives into award winning three-dimensional environments. CEP offers full service production and storage facilities in the three largest trade show venues in the US; Chicago, Las Vegas and Orlando. For additional information, visit www.cepexhibits.com
About EDPA
The Exhibit Designers and Producers Association, founded in 1954, is an internationally recognized national trade association with more than 300 corporate members from 18 countries that are engaged in the design, manufacture, transport, installation and service of displays and exhibits primarily for the exhibition and event industry. For more information about the EDPA RFP Certification Program or to take immediate action, please contact Gwen Hill, EDPA VP of Education, by email at gwen.hill@exhibitforce.com or by phone at (713) 331-3325.