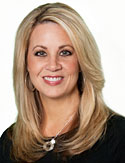 Atlanta-based Convention Models + Talent Agency (CMT) recently appointed Kimberly Pruett as director of sales. Pruett will lead CMT's sales development group whose focus is attracting new clients and expanding sales to its impressive roster of existing clients.


"Kimberly is a terrific and naturally gifted sales executive," said Shelly Justice, president and CEO of CMT. "We are very excited to have her in this new role and confident that we are now well positioned to realize our aggressive growth strategy for 2011 and beyond."
Pruett, originally from Napa, CA, has been an Atlanta resident for 16 years and a full-time realtor for the last 15 years with Keller Williams Realty, First Atlanta. Pruett joined CMT in August 2009 as the Office and Accounting Manager.
"I am very excited to take on this new position at CMT," said Pruett. "This is a wonderful opportunity for me and one that fully leverages my 15 years of sales experience"