CORT Events Partners with  Meeting Professionals International for First Live Meeting in Vegas Post COVID
CORT, the nationwide provider of rental furniture for the events, meetings and tradeshow industry, and a subsidiary of Berkshire Hathaway's CORT, has announced a partnership with Meeting Professionals International for their upcoming World Education Congress Vegas—the first large-scale live events industry meeting to be held in Las Vegas since the city reopened. The meeting takes place at the new Caesars Forum conference venue from June 15-17, with Freeman serving as the general contractor.
MPI is the largest meeting and event industry association worldwide, and CORT Events has had a longstanding involvement with the organization, providing furnishings for MPI events while account executives play active roles in the local chapter organizations across the nation. For this year's WEC, CORT Events will sponsor and provide event furnishings such as studio sets, 1-on-1 meeting arrangements, and lounging areas to keep attendees safe and engaged.
Since March 2020, CORT Events has released a collection of best practices and thought leadership content to provide event planners with budgeting strategies, design methodologies and creative ways to ensure health and safety remain at the forefront of all live events moving forward. For WEC Vegas, CORT Events worked with MPI to provide unique furnishings and bring their best practices to life so attendees can enjoy in-person events once again.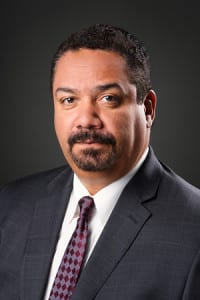 "CORT Events has been preparing this comeback for more than a year now, and we're thrilled to work with Meeting Professionals International," says Damon Ross (pictured left), senior group VP of CORT Events. "Both organizations have been big players in supporting our industry and bringing back live events, and World Education Congress Vegas will be a culmination of our most innovative ideas."
MPI's theme for the event is "Make Your Future." With COVID-19 significantly disrupting the event industry last year, many event professionals were left unsure of their futures. This year, WEC will provide those in the field an educational opportunity to design the future of meetings and events while helping lead the industry to recovery. WEC Vegas will focus on four key learning pathways—Technology, Business Strategy, Meeting Design, Professional Development and Labs—and each will include creative formats, live collaboration and futuristic thinking. To learn more about WEC Vegas, please visit mpi.org/wecVegas.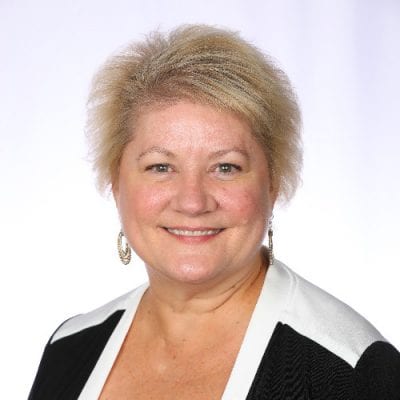 "As we have done for a number of years, we are thrilled to continue this partnership with CORT," says Melinda Burdette (pictured right), director of events. "Through relationships like this, we are able to collaborate and develop solutions that are functional, engaging and innovative, while also ensuring our strict onsite safety measures, through MPI's Duty of Care initiatives, are made the highest priority and kept firmly intact."
At WEC Vegas, MPI and CORT are striving to reconnect the events industry. For more tips around designing safe events, visit the new interactive safe event guide from CORT Events: www.cortevents.com/build-your-meeting-guide.
CORT, a part of Warren Buffett's Berkshire Hathaway, is the nation's leading provider of transition services, including furniture rental for home and office, event furnishings, destination services, apartment locating, touring and other services. With more than 100 offices, showrooms and clearance centers across the United States, operations in the United Kingdom, and partners in more than 80 countries around the world, no other furniture rental company can match CORT's breadth of services and companywide commitment to making a house a home, an office a great place to work and an event a memorable celebration. For more info, visit www.cort.com.
Meeting Professionals International (MPI) is the largest meeting and event industry association worldwide. The organization provides innovative and relevant education, networking opportunities and business exchanges, and acts as a prominent voice for the promotion and growth of the industry. MPI has a global community of 60,000 meeting and event professionals including nearly 13,000 engaged members. It has nearly 70 chapters, clubs and members in more than 75 countries worldwide. For more info, visit MPI.org.